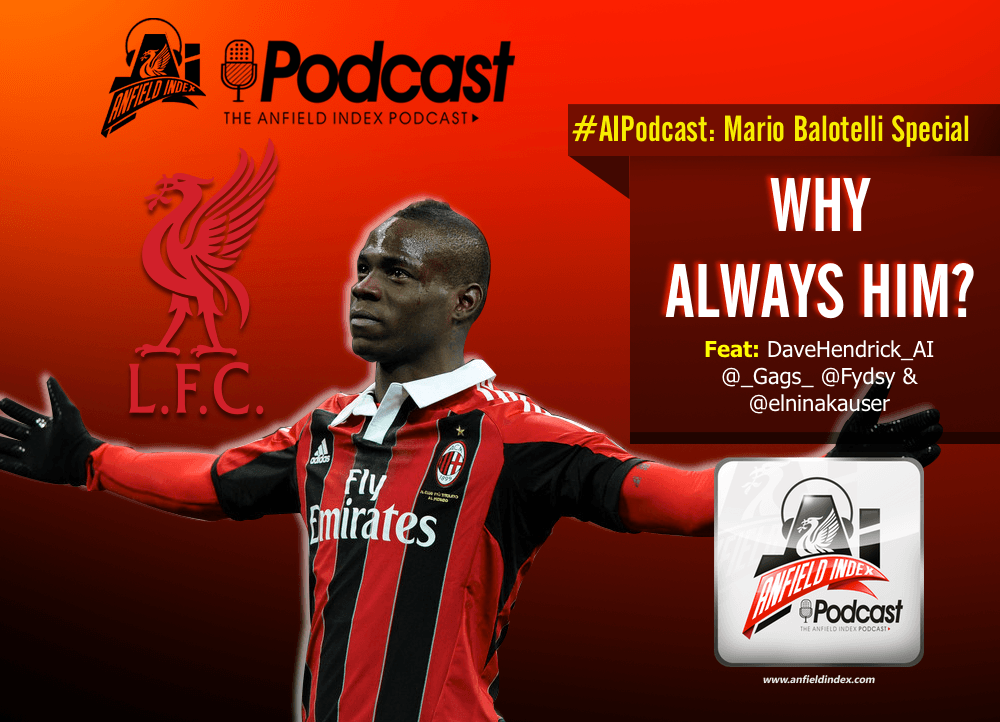 AnfieldIndex PODCAST: Why Always Him? Mario Balotelli Special
AnfieldIndex PODCAST: Why Always Him? Mario Balotelli Special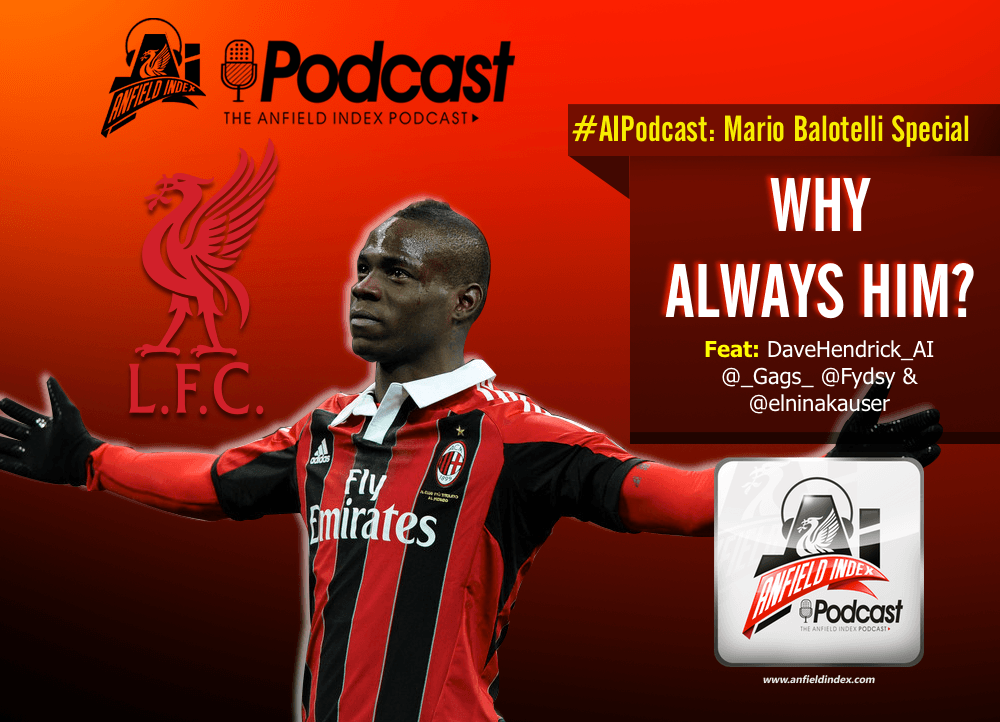 Date: 23rd August, 2014
Another day another AIPodcast!

This time it's discussing the enigma that is Mario Balotelli: Why Always Him?
The debate it is on – the pros the cons – it's all in this Podcast – the stats the effect he'll have on Liverpool FC! Listen in and enjoy!
Dave Hendrick is your host and pro Balotelli guy, Nina Kauser (of LiverBirds fame) is your anti-Balotelli whilst Jan Gorski-Mescir and Gags need some convincing but seem optimistic enough!
All this and a lot more… It's the Anfield Index Podcast!