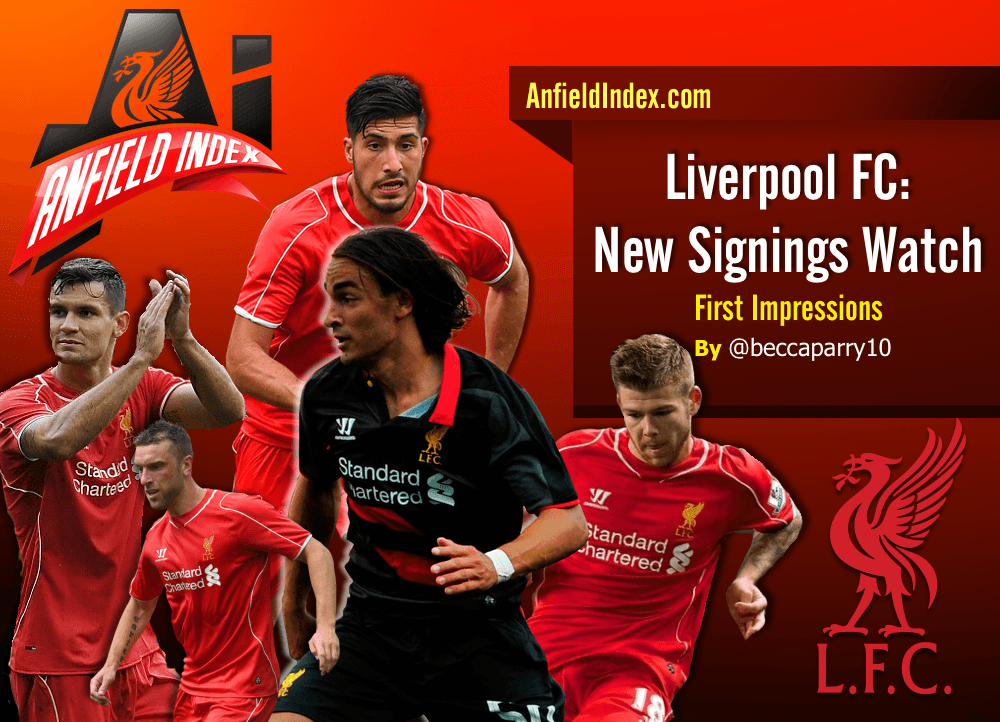 Liverpool FC - New Signings Watch: First Impressions
Everyone will take great comfort in knowing that we've built upon our team this transfer window, strengthening, and deepening the squad – and all at a cheaper price than what Manchester United have spent.
Even with all the hype, it takes most new signings a while to show their true potential. However, first impressions always count. We've seen the majority of members from our Summer spending spree; so what have we thought so far, and what can we expect?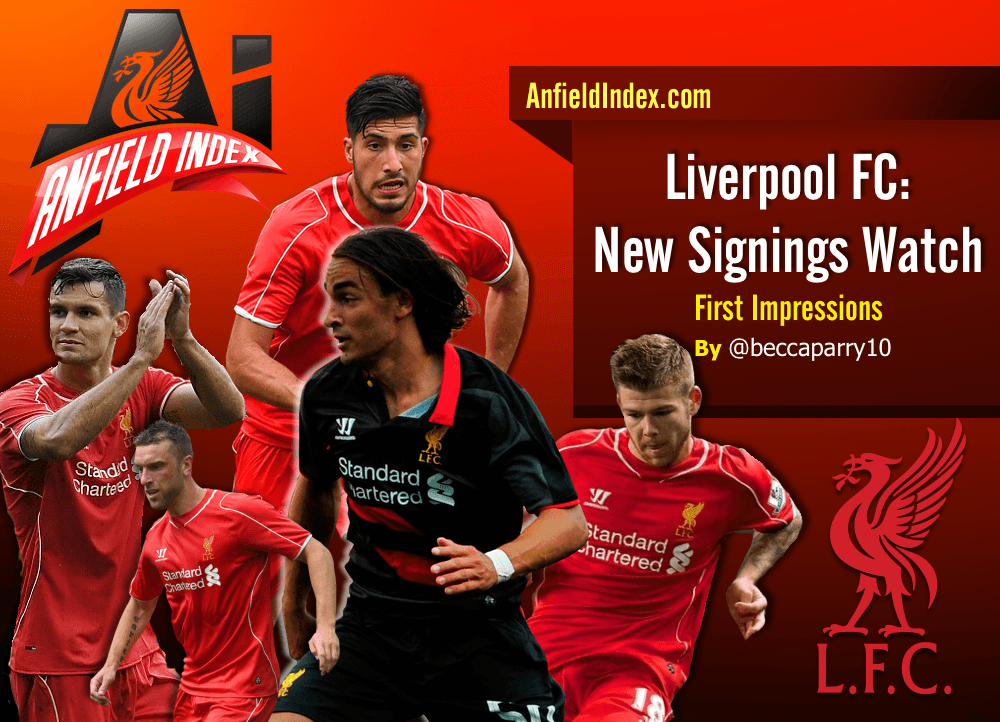 Personally, aside from the whole Balotelli saga, the most exciting prospect for me is Lazar Markovic. I've watched countless clips of him and think he's going to be a star. His best assets from what I've seen from the time at his previous clubs include how when he gets the ball, he's off. He makes swift turns and he's the catalyst to an attack straight away. We even saw glimpses of this on Monday night when he came on. He seems to just glide past defenders, with the vision to pick off the most effective option. It's the same as when you see a top player get the ball, and you anticipate a good chance coming out of it. His speed is also something that has been highlighted.
I'm extremely confident that he's going to slot right into our system; the ball sticks to his feet, and his play could make him the lethal catalyst that we miss in Suarez. His smooth transitions and confidence to power forward through an opposition defence is what we need to continue in the direction we were going last year. He's even confident when he speaks! If you read the press from the past week, you'll see how he feels he can progress to be one of the best players in the league – and what from what I've seen of him, I wouldn't bet against that!
Albert Moreno is a raw talent. Even though his debut on Monday was tarnished with the a common mistake that lead to the goal, there was enough talent and determination there to prove to me that he's going to be a great player for us. Even though the physios were having a busy night in the last ten minutes, he showed that he wanted to make an impression, continuing and trying to run off a twisted ankle. The new additions to the defence haven't had substantial playing time together, and so there were gaps in there where top strikers like Jovetic could break through. However, Moreno stood out when he used his pace to track back and cover. There were a number of times on Monday where he used in best assets in his speed to help out at the back, as well as trying to penetrate down the left-hand side. It's easy for players on the wings to get lost in their first games, but Moreno proved he's going to be a "scrapper". Mistakes are expected as you get used to the league; and even though this sounds like an easy excuse to use, he did show glimpses of quality and promise that we will see his best as the season progresses.
Javier Manquillo is a young addition, continuing the pattern that FSG and Brendan Rodgers like to go for. Although I hadn't seen much of him previously, his first couple of games against Dortmund and Southampton show that he's a tricky defender. He likes to provide cute runs, as well as short and slick balls into the likes of Coutinho, who can then capitalise. Even though he did well coming up against some decent players in the Southampton team, it does look like he will have to get used to the push and shove of the English game. In this case, I think having an asset like the strength of Jose Enrique's game would be perfect. Only time will tell whether he'll be a regular starter, but as first impressions go, things are good so far.
Dejan Lovren was criticised on Monday for leaving the leaking gaps for Jovetic and Co to creep in past the back line. He seems like he's the easy scapegoat for pundits because of his previous Premier League experience, and so he should be used to the threats of such players by now. I do think this is a formality that will come in time, and him, Skrtel, and Moreno/Manquillo, will know where each other are going to be. It will only develop into a solid wall in time. When I was at Anfield last week, I thought Lovren was a great commanding and communicative presence. He made himself and his organisational propositions known, as well as winning an awful lot of battles in the air. He's not going to be cut as much slack as new foreign additions, but jumping on the bandwagon in criticising every mistake is slightly premature. I think Lovren will hopefully be a long-standing servant for us, as Rodgers looks to finally settle Liverpool's defence.
We haven't seen that much of Emre Can, but what we have seen is a controlling presence to be added to the midfield. His slick and smooth passing is vital to keep the distance between the midfield going forward, and covering when the gap between defence and Steven Gerrard begins to grow. Although he's got a cool and calm demeanour, the only point I would make that we could see more of a drive to get the attack going from the midfield, therefore pushing the team forward, and lifting the pressure at the back.
Again, not seeing much of him because of sub appearances, Rickie Lambert is also one liking to keep the ball on the floor. Against both Southampton and City, his introduction did seem to offer us a different option. Instead of panicky and loose balls into the box, with Sturridge being isolated, Lambert has slowed play down, and taken things back to basics when needs must. When we needed a goal in both games, another man in the box gave us the opportunity for Sturridge to hold play up, as well as having a partner to provide to. His second opportunity against Manchester City could have kicked us on to get something out of the game, but failing to decide between a cross to his partner and a clear shot was the fatal flaw.
We're still yet to see a couple of our new additions. Lallana is backed to return a bit of creativity into the side, as his style of play seems to fit ours. And Super Mario – well, I suppose he's already given us reasons to make a first impression, both good and bad.  Which one will he choose to pursue at Liverpool, considering many say this is his "last chance?"