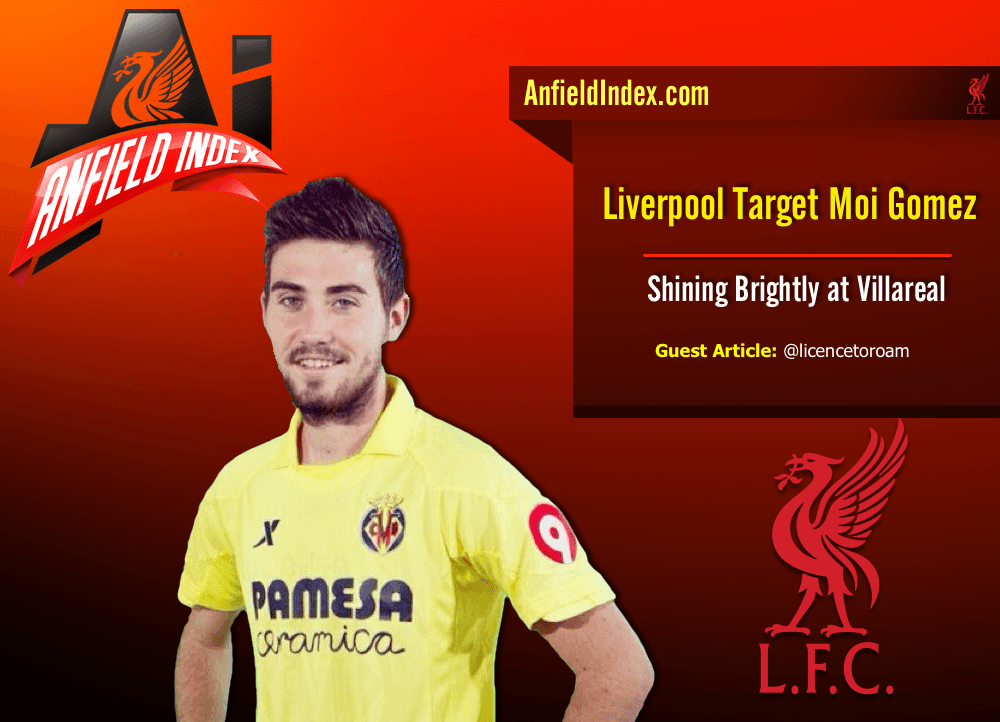 Liverpool Target Moi Gomez Shining Brightly at Villareal

Villarreal's free-flowing midfield dynamo, Moi Gomez, has been an ever present in what so far has been an excellent campaign for the Yellow Submarines.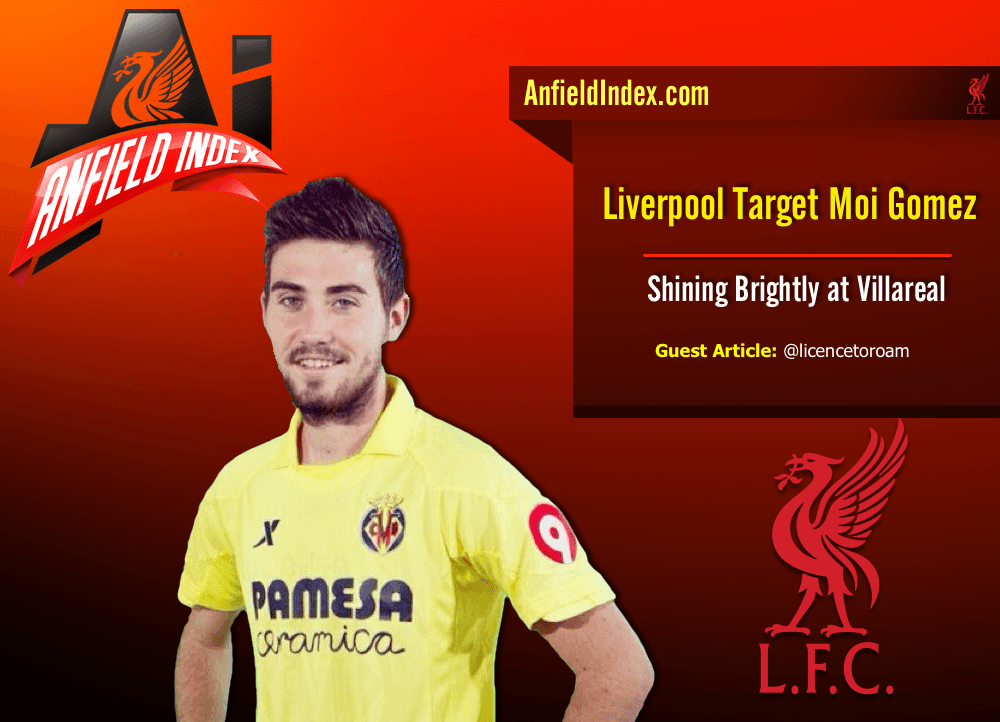 Statistically, his season averages of roughly one key pass per game, one dribble pg and one shot pg don't jump out at you. His four goals and four assists do, though. And upon watching him in action, it's apparent his worth to the team is far more important than what numbers can tell you.
Marcelino has used him as his left and right winger for much of the season, where he plays a key role within Villarreal's well organised 4-4-2.
A very tidy dribbler, Gomez loves to be afforded both time and space to run into, which is why he's such a great asset to this well-drilled Villarreal outfit, who coordinate their counter attacks brilliantly.
In the defensive phase of the game, Gomez will retain his position in line with his fellow midfielders, and press when the appropriate triggers present themselves. It's also important to note how he's instructed to stay quite narrow when defending. This, in turn, means he's in a marvellous position when Villarreal force a turnover to break and pick whichever way to motor forward he likes – left, right, up the middle or even dwell on the ball while waiting for a teammate to get into position.
"It all starts with the idea that football is collective. When we have it, the player has to have multiple options to pass," explained Marcelino to Sid Lowe.
By not tracking back too deep in Villarreal's recent win vs Celta Vigo, the Villarreal number 19 always afforded himself a terrific platform to attack from. With Eduardo Berizzo's side playing the first half of the match in a 3-4-3/3-4-2-1 formation, it meant Gomez could exploit the spaces in behind Celta's right wing-back, Hugo Mallo. Inherently, Berizzo, who is a Marcelo Bielsa disciple, loves his side to press relentlessly without the ball, which meant Mallo would often press up onto Villarreal's left-back Jaume Costa. This then left Gomez free to exploit the space in behind Mallo, and he made the most of the vacant areas available. He persistently snuck into the space out wide behind his marker, and upon obtaining the ball he showcased his delightful dribbling ability, direct running and his knack of making the right pass when he reached the final third.
The two-footed 20-year-old would also intelligently drift inside in an attempt to make room for his full-back Costa to surge forward when Villarreal were monopolising possession. In doing so, the spatial awareness he showed when finding little openings in front of Celta's defence was crucial in his side manipulating the opposition's defence.
Costa's and Gomez's freedom was down to the essential covering work undertaken by another fine Villarreal prospect, central midfielder Marcos, who slid over to the left-back slot to ensure his side wasn't exposed on the break.
At such a young age, obviously consistency has been a slight issue for the Rojales-born starlet, but his talent is undeniable. The attacking skill set he possesses should see this Yellow Submarine youth product continue to progress into a fine player with his home side.
Keeping him will be extremely difficult, as inevitably biggers clubs will eventually come in, but for now he'll continue to develop under Marcelino's expert tutelage. And he should cherish every moment he has left at Villarreal, for with Marcelino he may never experience a manager so dedicated towards getting the absolute best out of his players.
Site info, twitter and Bio. http://www.licencetoroam.net
Twitter: @licencetoroam
Edward Stratmann writes regularly about the on-field aspects of the game, with a particular focus on tactics and analysis. In addition to featuring on Inside Spanish Football, Just Football, The Eagles Beak and JuveFC, you can also find Edward's work at Licence to Roam, a football blog he started with his brother in 2013.