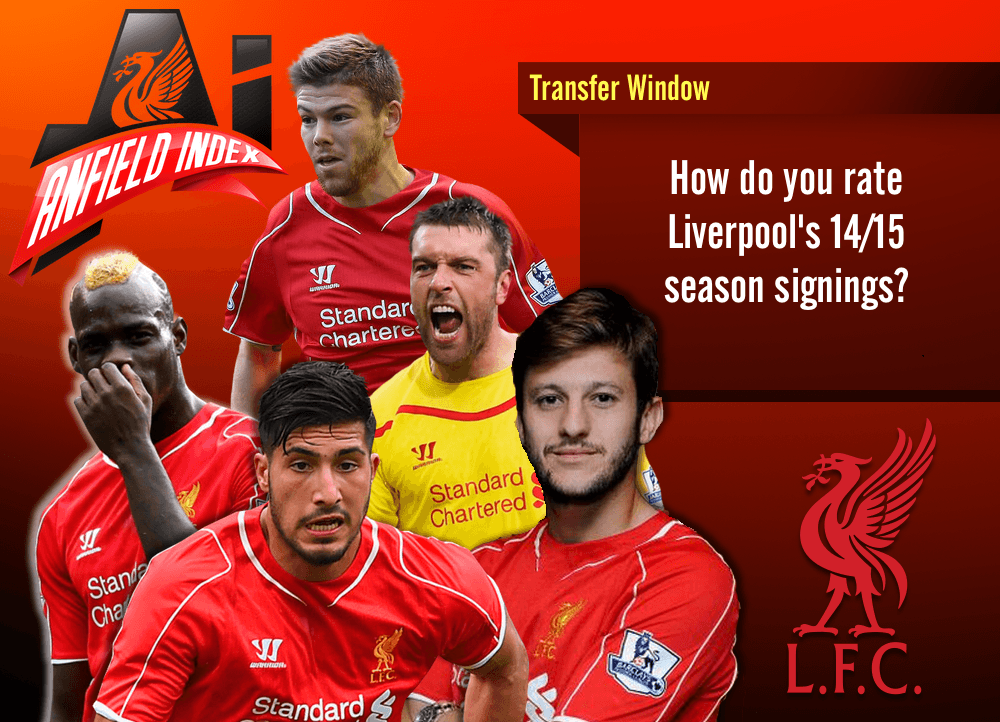 How do you Rate Liverpool's 14/15 Summer Signings?

The summer of 2014 saw Liverpool boss Brendan Rodgers spending £117m in the transfer market in an attempt to boost the club's title aspirations. After a season that saw the Reds finish second and qualify for the Champions League, the plan was to strengthen the squad in preparation for a crowded fixture list. Of the signings made, though, only a few have made any significant difference to the team. A look at their form this season indicates better times could be round the corner as they settle in for their second season. But which signings have made an impact?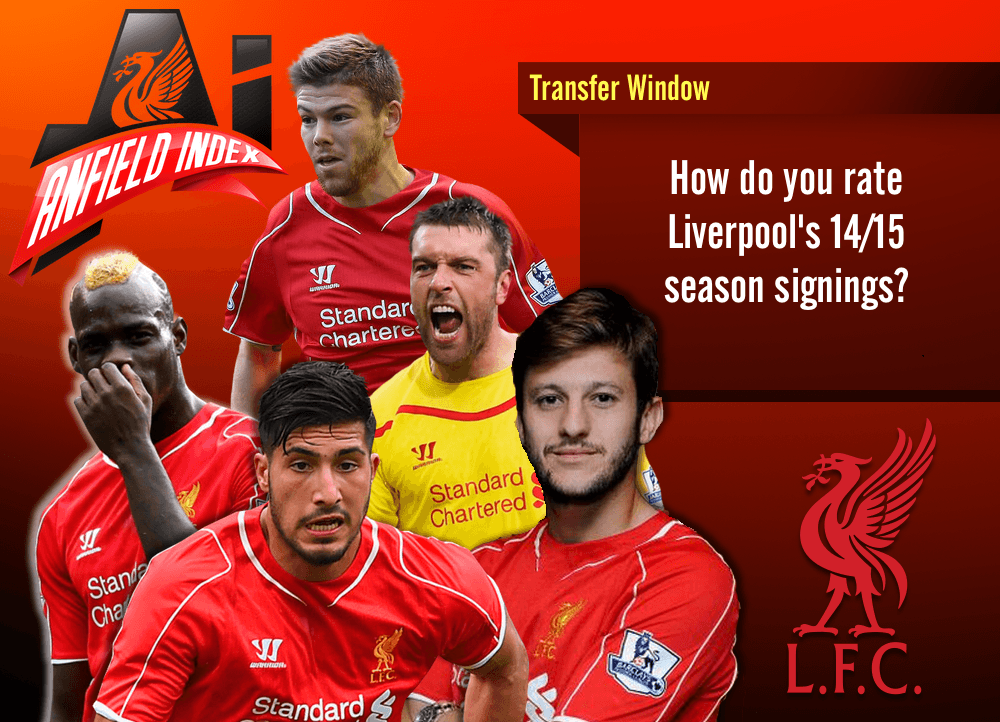 Emre Can (£10m from Bayer Leverkusen)
The German midfielder was signed from Bayer Leverkusen for £10m and aside from RIckie Lambert was the least expensive signing of the summer. He's certainly proved to be a great asset to the team, though. He only played a handful of games for Bayern Munich and they must be regretting the day they let him go and they even had a buy-back clause on his transfer to Leverkusen. Rodgers described Can as an "inspirational young talent" and his ability to attack and defend in midfield has proved an important asset to Liverpool this season. Injury has restricted his appearances, but he looks a player who could excel for Liverpool for many years.
Adam Lallana (£25m from Southampton)
The England midfielder was one of three players signed from Southampton and on his day has proved to be good value. The trouble is, he's been a bit injury prone in his first season with Liverpool. An injury while training in America meant he didn't make his league debut until September 13, but he can only get better. Rodgers has yet to really define just where he wants Lallana to play. When that happens, the England international should definitely be even more of an asset to Liverpool next season.
Dejan Lovren (£20m from Southampton)
Another signing from Southampton and again a player who hasn't quite hit the heights expected of him when joining the club. Strong in the air, he was impressive at St Mary's and loved by the fans until his departure. He's another player who has taken a while to settle at Anfield and you can see why the first half of the season was so rocky at times. Since returning to the side after Mamadou Sakho was injured, Lovren has put in better performances. It's not advisable to ask him to take any more penalties after what happened in the Europa League.
Alberto Moreno (£12m from Sevilla)
The Spaniard has settled in well in his first season with Liverpool and is definitely one of the better signings made during the summer. The new system introduced by Rodgers has helped not just the side, but Moreno himself and he seems to have a bright future at the club.
Mario Balotelli (£16m from AC Milan)
How do you solve a problem like Mario? It's a question many managers have tried to answer in recent years and Rodgers hasn't got the right one yet. As usual his season has been a mixture of off-the field incident and not a great deal of success on the pitch. He's just so frustrating because we all know the talent that he has got. Four goals isn't any kind of return for £16m and you have to wonder whether he'll be kept on next season.
Rickie Lambert (£4m from Southampton)
It was a boyhood dream of Lambert's to play for Liverpool, but his first and most likely only season with the club hasn't been that great. The striker who had scored 29 goals in the last two seasons for Southampton has only managed three this in this campaign for the Reds. Too much time on the bench hasn't helped of course.