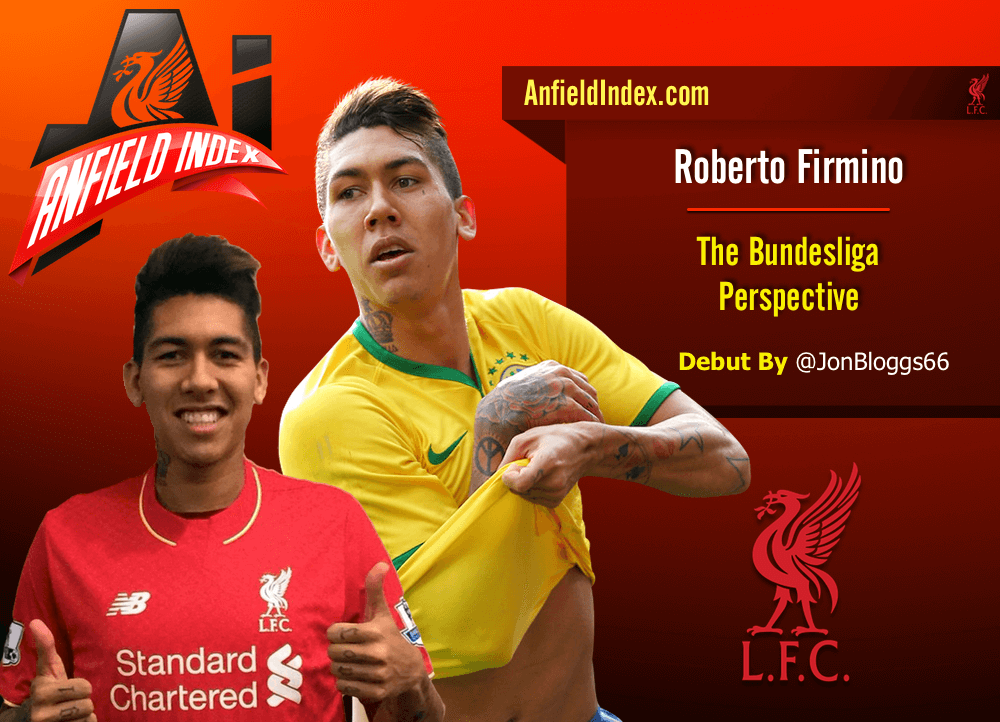 Roberto Firmino - The Bundesliga Perspective
Outstanding technique, mature tactical understanding and quick feet, Roberto Firmino is everything Liverpool wanted. Off the back of his 22-goal, 12-assist season, the hefty fee of €41m might have been more justified. Despite Firmino's final season in blue being a more tepid affair, the excitement surrounding the Reds' new playmaker is justified.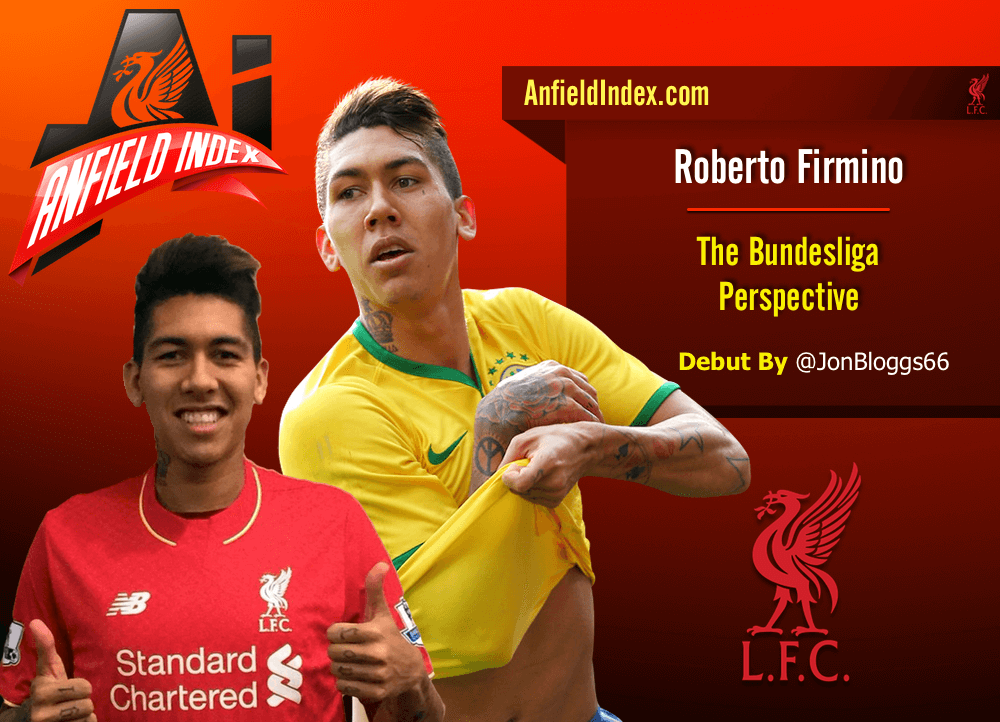 The swagger and smile that Firmino now flaunts in Brazilian yellow is a far cry from the skinny trickster with braces who arrived in Germany in 2011. The local paper thought it was a mistake that four million euros had been transferred for this unknown but Brazilian, but he soon had them eating their words.
"Roberto's quality and the improvement he has made in the last 24 months, made it foreseeable that we would lose him at some point," said Hoffenheim's sporting director, Alexander Rosen. Firmino's decision to leave a year later meant, after his contract renewal, that Hoffenheim's pockets were not picked come transfer time. Perhaps it was even Firmino's way of saying thank you.
Firmino leaves Hoffenheim having scored roughly a goal every three games, which in a 38 Premier League season, is 13-odd goals. While he might be three or four either side of that depending on how quickly he beds in, there is more than enough potential for him to regularly be contributing 15+ goals a season.
His superb interplay with teammate and Germany U21 captain Kevin Volland made Hoffenheim's absence of a striker – the German club have struggled to find a consistent goal threat since they sold Vedad Ibisevic – all but irrelevant. Firmino is a playmaker who creates and takes chances – his inclusion in the Brazil squad is recognition of that – and would most likely be at his best in the 10, forming a similar partnership with countryman Philippe Coutinho.
The evidence from the season just finished suggests otherwise. Just seven goals and 10 assists have perhaps been forgotten in the YouTube and social media frenzy surrounding Firmino's move. The downside of many playmakers is without the chance to create, they can disappear in games, lost in the traffic of a one-sided encounter. Sadly for Firmino fans, that happened far too often last season.
At his best though, Firmino is wonderful to watch. Against Frankfurt at home last season, he put in perhaps his best display of the year. Unrelenting in his efforts to get his side the three points, he sprinted clear after an error in Frankfurt's build-up before sliding the ball through for Volland to finish. Frankfurt drew level, Hoffenheim went ahead but the visitors clawed their way back again. It took an instinctive winner from Firmino three minutes from time to seal the victory.
Aside from the skills that immediately catch your eye, it's the young man's work rate that will win Liverpool hearts. He is tirelessly looking for new ways to be effective and in 2013/14, a bigger, bulkier, brasher Firmino unleashed the best of his ability, embarrassing countless opponents on his way to a career-changing campaign. It was then his application to beyond the Bundesliga was approved. Now, the 23-year-old can become the creative core of Liverpool's attack and with the talent both at and in his feet, it is hard to believe he won't succeed.