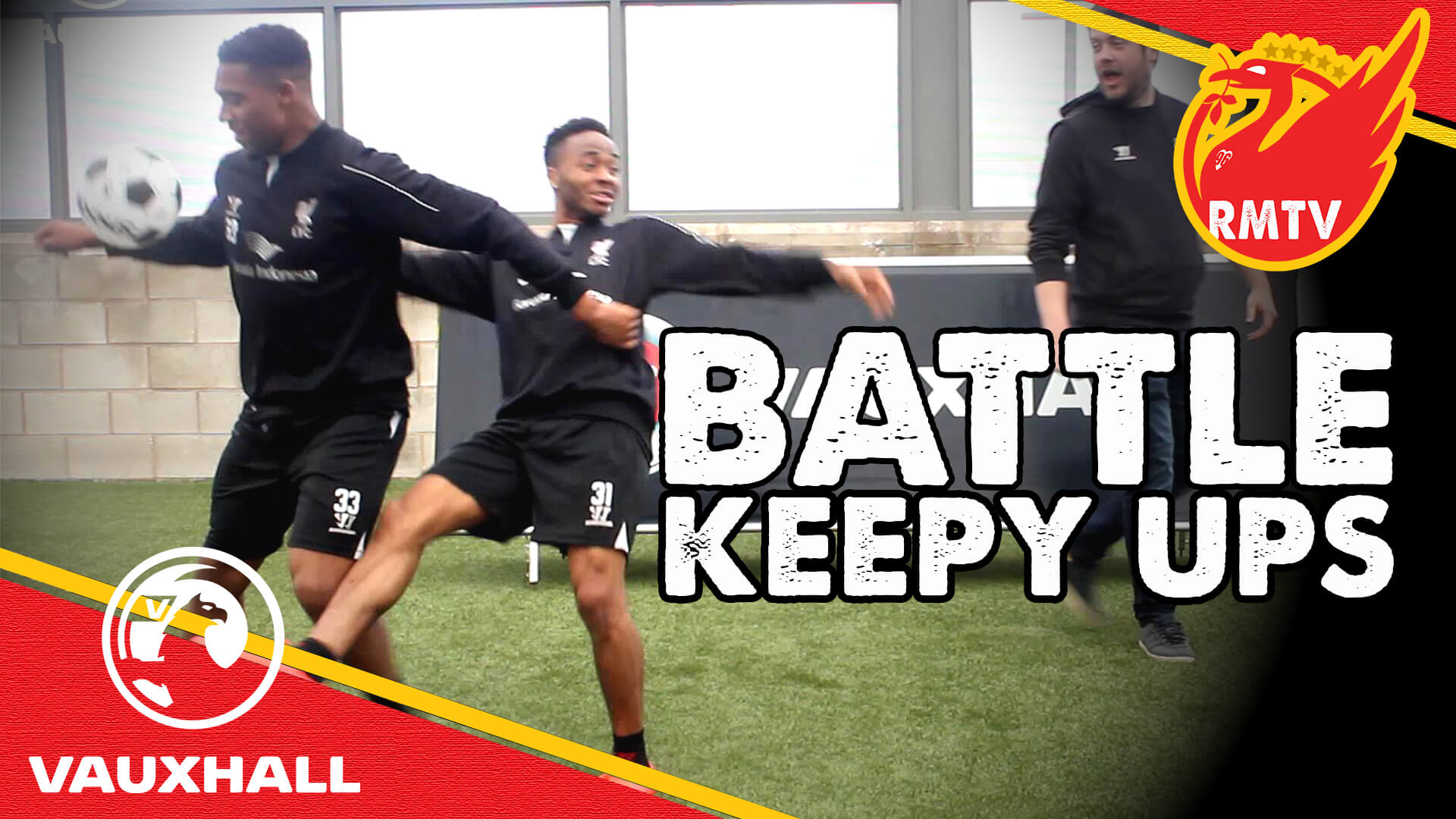 Battle Keepy Ups | Watch Sterling vs Markovic & Coutinho Vs Ibe

The Redmen TV, in collaboration with Vauxhall Football present Liverpool FC players Phillippe Coutinho, Raheem Sterling, Jordon Ibe and Lazar Markovic facing up to another RMTV skill challenge:
Battle Keepy Ups!
The players face off against each other, doing keepy ups with the classic, school yard "fly away" football. The twist is that they have to fight, kick and push each other to try and win!
It seems the lads had a great laugh recording this and we're sure it'll appeal to you all!
Important to relay the thoughts of the producer on these series of videos:
Producer Thoughts
"I am absolutely chuffed to be able to release this video. Sometimes players get stick from fans, but I have to say that Phil, Raheem, Lazar and Jordon were great lads, and totally up for a laugh, something that really comes across in the vid. It's great for us as fans to see the personalities of these lads shine through."

"On a personal note I am particularly pleased with the response from both Vauxhall Football and Liverpool FC for their help in making this content a reality. The growth of the "Fan Channel" has been immense in recent years, and it's partnerships like these which really demonstrate how far we've come. Hopefully if the video does well it'll be the first of many such collaborations."

– Paul Machin, Producer, The Redmen TV.com
AnfieldIndex Thoughts:
Fantastic of the club to integrate supporters with players and we hope that this initiative continues from Liverpool FC over the coming years! This is another brilliant video from the lads! Make sure you share it on social media! Fantastic work from RedMenTV as always.
You can continue following more excellent content like this by subscribing to their channels using the links below.
Subscribe to The Redmen TV YouTube Channel: bit.ly/RMTVSub
Subscribe to The Vauxhall Football YouTube Channel: bit.ly/VauxSub