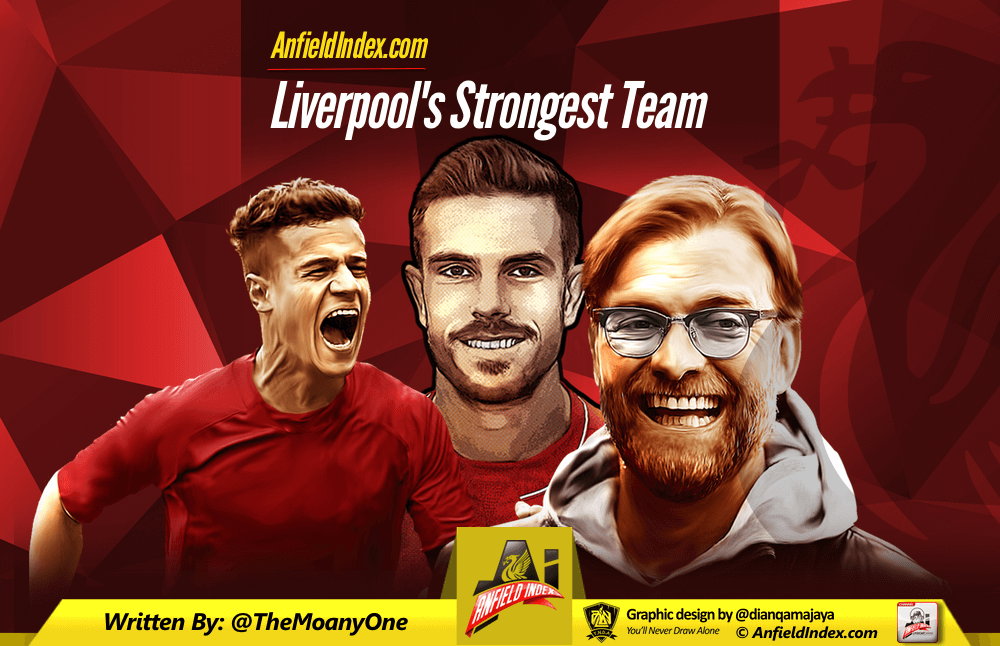 Liverpool's Strongest Team
We all know what Liverpool's strongest team is, well we all like to think we know what Liverpool's strongest team is anyways. If you go through the full squad, including those who are out on loan and those who are currently injured Liverpool have the potential to have one of the strongest starting elevens currently in the Premier League. They now also have back up in positions they never had before, mainly in the left back and the right back position. This has been shown recently with with the performances of young Brad Smith at left back and Conor Randall at right back in both the Europa League and the Capital One Cup.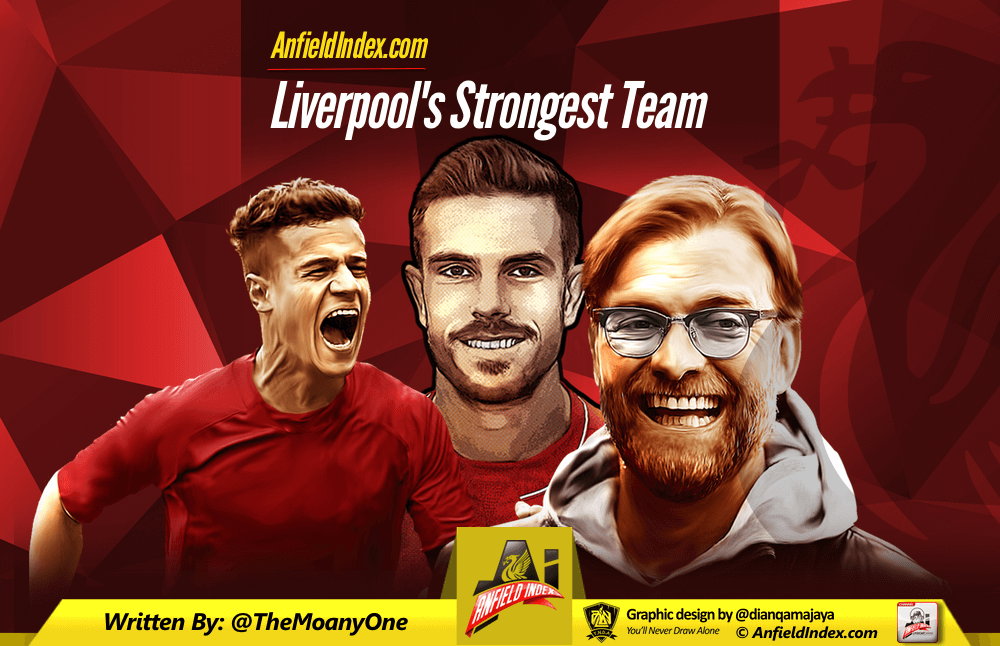 In keeping with that theme of things my strongest eleven includes players who aren't everyone's favourite, who some fans would prefer to see the back of and some players who when I say their name as one of Liverpool's strongest players in a particular position physically sends a cold shiver down my spine. I suppose most fans will start at the back when it comes to picking their strongest eleven but I'm going to go against the grain and start from the front. Personally I would love to see a front four of Danny Ings, his performances before he got injured were workman like. They reminded me of the job Dirk Kuyt used to do for Liverpool back in the day, Roberto Firmino, he for me is one of the stars of the future for Liverpool. If you don't believe me look at his performances from the last couple seasons in Holland and Phillipe Coutinho. Well what Liverpool fan wouldn't want that particular little magician in their team. I would have an unorthodox front two of Ings and Firmino with Coutinho pulling the strings behind them, or some sort of diamond shape just to he able to throw Lazar Markovic into that attacking line up. He is proving in Turkey at the minute what a special player he is and releasing him to go on loan this season was an absolute shocker of a decision.

Next is the midfield and this for me is an easy decision as to who plays in a midfield duo. And anyone who knows me will know how much I rate Emre Can and how much I think he is the player to fill the hole left by Steven Gerrard. Can is a box to box midfield player in my opinion. I've written many an article on him and for fear of repeating myself I'll not say too much more about him apart from over the next four to five years he's going to become one of the greatest midfield players the Premier League has seen. To partner Can in midfield there's only one player in the Liverpool team who is good enough and that's the captain Jordan Henderson. Like Can, Henderson has endless energy and he has really stepped up his game over the last couple of years and has become a real fan favourite. I can't wait to see what the future holds for Liverpool with both Henderson and Can anchoring the Liverpool midfield. Both players are yet to reach their peak and can only get better especially if they listen to what Jürgen Klopp tells them on the training pitch.
Now we come to the most controversial position on the Liverpool team, the dreaded defence. For years Liverpool have always had one if not not two absolute beasts playing in the centre of defence. Whether it be Jamie Carragher, Alan Hanson or Phil Thompson, but currently Liverpool are lacking in quality in the centre of defence. Yes there's Mamadou Sakho but he's still a young player and is to a degree still learning his trade. When he's paired in defence with either Martin Skrtel or Dejan Lovren he's not able to concentrate on his own game, play to his own strengths because of the weakness of both Skrtel and Lovren. While Lovren has improved under Jürgen Klopp he's not going to get much better and as for Skrtel he seems to be going backwards. So that leaves another of Liverpool's loan stars to maybe come back and maybe just maybe show all the fans what exactly he can do. That player been Tiago Ilori. I actually watched a bit of him last summer and he impressed me. Why Brendan Rodgers chose to try and ruin his career by constantly sending him out on loan I'll never know. In my opinion on his worst day he'd better than both Skrtel and Lovren and has the potential to be a stall worth of the Liverpool defence for years to come.
Then that just leaves us with the goalkeeper. This position actually makes me cry with the lack of quality Liverpool have in it. While Simon Mignolet and Adam Bogdan both have their good qualities and do individual things well, neither of them are good enough for Liverpool. If Liverpool are to become a force in the Premier League for years to come this is the one position Jürgen Klopp needs to strengthen and the sooner he does this the better Liverpool will become. I actually can't say anything good about either player as both players fill me with dread at even the mention of their name. So for the sake of arguments sake of have to go with Simon Mignolet in goals. And that's simply because Adam Bogdan has very little Premier League experience.
So in my opinion the strangest Liverpool team at the minute including injured and players out on loan for me Mignolet, Clyne, Ilori, Sakho, Moreno, Can, Henderson, Coutinho, Firmino, Markovic and Ings. While this may not be to everyone's liking, for me this team has the potential to be Champions League contenders all day long.