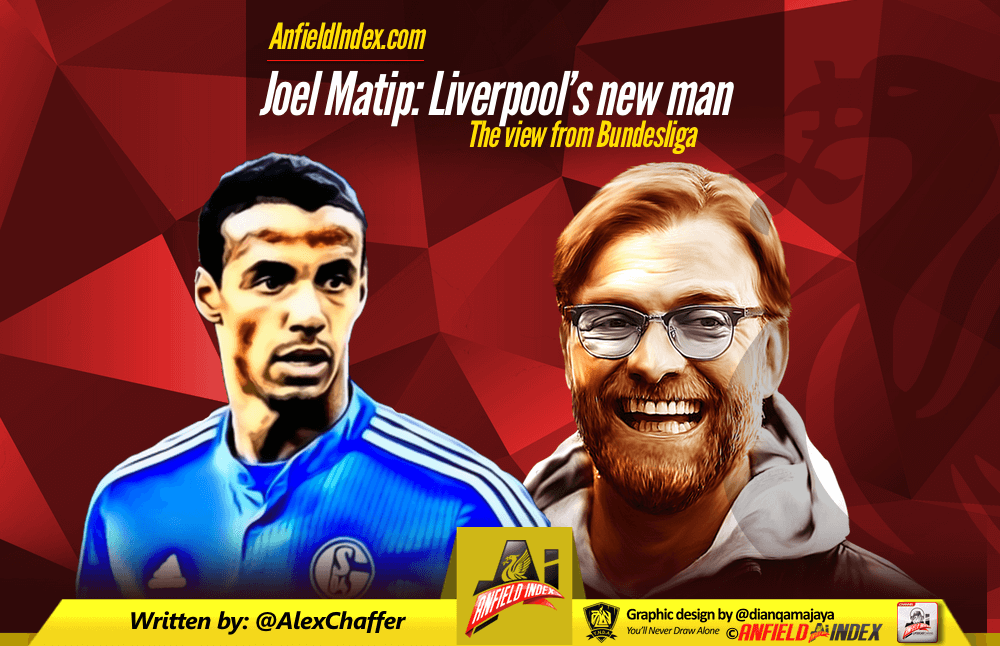 Joel Matip: Liverpool's New Man - The View From Bundesliga
The rumours that Joel Matip would team up with former rival Borussia Dortmund head coach Jürgen Klopp at Liverpool began soon after the German arrived in Merseyside. The Cameroonian boasts many attributes that match seamlessly with the Premier League's style, and Liverpool's growing style under Klopp.
Matip's play was developed in many different ways in his time in Gelsenkirchen, with the most valuable arguably coming when he first began to play for the Schalke first-team. Matip made his first-team bow in 2009, having joined the club as a youngster nine years earlier, and he made a lasting impression.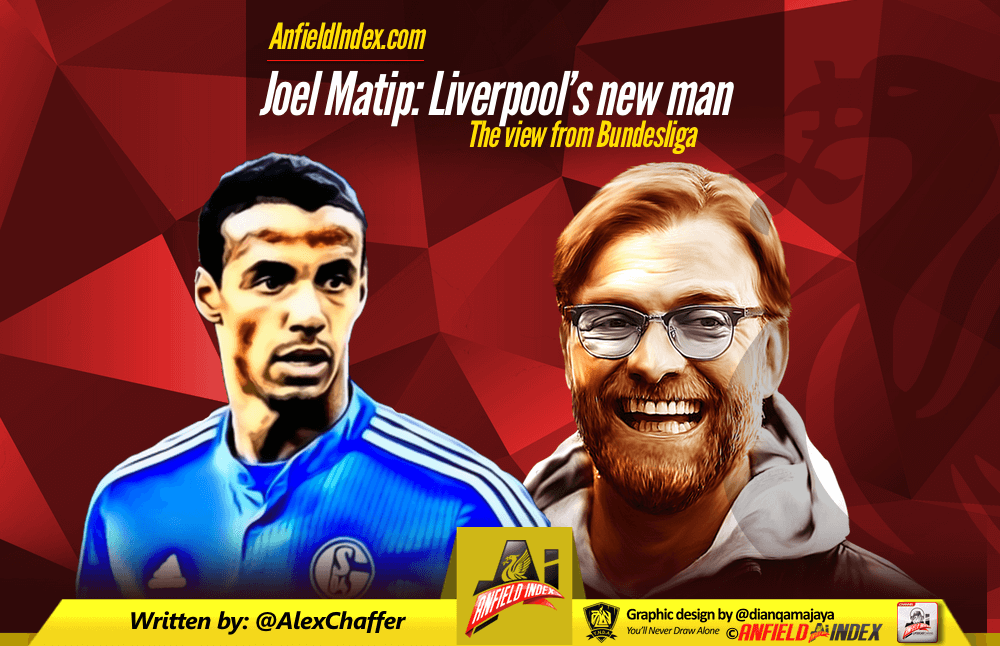 Dream start
On his debut, the lanky 18-year old Matip scored to earn a point against Bayern Munich at the Allianz Arena. That game was on a Saturday, and the teenage Matip had to return to school the following Monday, the same day in which he had his first professional interview.
"I slept so well, I was so tired," Matip told Bild two days after his debut.
He held his position for the majority of the rest of the 2009/10 campaign as the only holding midfielder in a 4-5-1 formation. It was in this time that Matip developed his ball skills, as well as his composure, which he shows in abundance from his now standard central defensive position. He was a central defender through most of his time as a youth player at Schalke, but head coach at the time Felix Magath felt that his energy was needed in midfield.
"He did his job fantastically and was always where he needed to be," Magath told German TV station DSF after his debut.
The perfect development
Matip went on to score three goals in his 20 Bundesliga appearances in that first season, but it was the advantages he brought to the team defensively which were the most impressive. Despite his lack of strength, his speed across short distances and ability to read the game was evident at all times.
With his size, stature and speed as well as a steadily developing ability to play with the ball at his feet, Matip was becoming a distinguished Bundesliga player. After just six first-team appearances, the German and Cameroonian football associations were already fighting over which country the Bochum-born defender would play for.
In his second season Schalke reached a Champions League semi-final against Manchester United, with Matip – who had been playing at right-back, in central defence and defensive midfield throughout the season – played at right-back for the full match of the first leg. It was under Ralf Rangnick and Huub Stevens that Matip began to assure himself a place alongside Benedikt Höwedes in central defence.
The story since
Since cementing his spot in the Schalke defence, Matip has rarely missed a game for the Royal Blues. In his first-team career, the now 24-year old has only missed 16 games through injury, two games through suspension, and only one red card in his first-team career in the Europa League.
Still, it feels as if Matip has already been in football for a remarkably long time. The experiences he has gathered with several campaigns in Europe as well as World Cup and Africa Cup of Nations tournaments have all added up to make Matip one of the most assured "young" (ish) defenders in Europe.
Matip has also earned himself the unofficial title of the Bundesliga's best set-piece player, with his ability in the air a common threat from the vast majority of Schalke set-plays. All but two of his goals in the last four Bundesliga seasons have come with his head.
On to Anfield
I would argue that, considering the recent troubles that Liverpool have had in being able to field a consistent defence, Matip's arrival – bringing with it a real consistency in appearances – could be the most important part of his signing.
At Dortmund, Klopp was able to rely for almost two full seasons on four names in defence (Lukas Piszczek, Mats Hummels, Neven Subotic and Marcel Schmelzer). It set the tone for the rest of the team and if Klopp is able to achieve the same with Liverpool, it's viable to suggest that the results could be similar in the Premier League.
Matip also had the same level of consistency with whom he played alongside, at least as a central defensive partner, in Benedikt Höwedes. With an also accomplished English speaking level, it should take little time for Matip to settle in at Liverpool, especially with a full summer of training to work with, too.