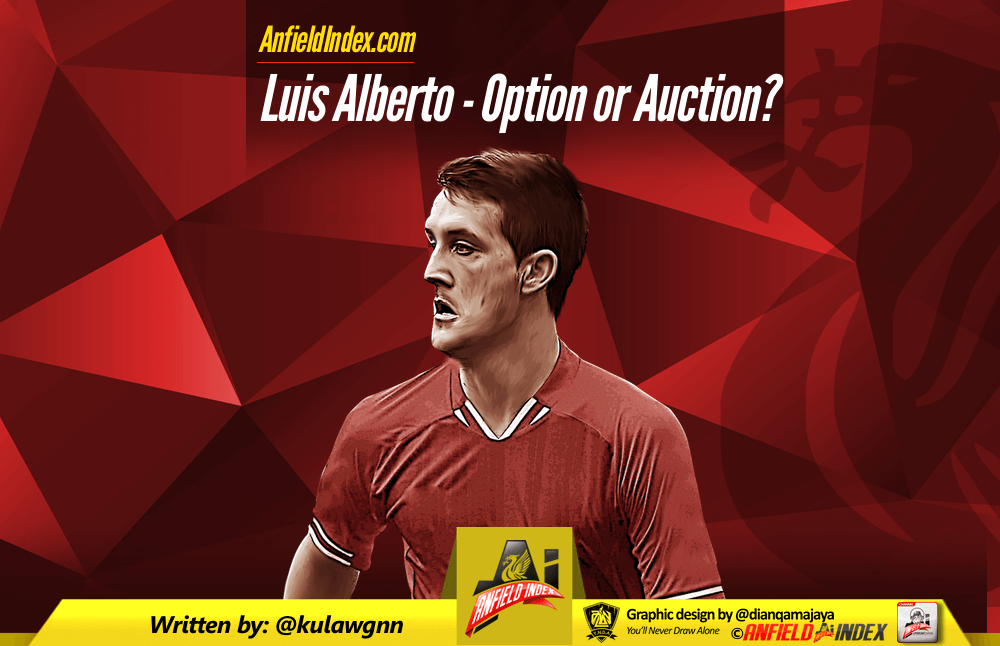 Luis Alberto: Option or Auction?
For many Luis Alberto Romero is one of the personifications of the failings of Liverpool's transfer committee. He was acquired as Brendan Rodgers put it back then because he had the "correct football profile and mentality to be a Liverpool player". However, together with Iago Aspas, they became one of the pointless transfers for LFC in recent times; hardly played and seemingly lacking the physical attributes to succeed in the English game. Welcoming the Spanish to Liverpool, Rodgers expressed desire to work with him "to develop his talent and he joins a group of young exciting players at our club". However 12 appearances in a season do not indicate a commitment to develop a player's talent.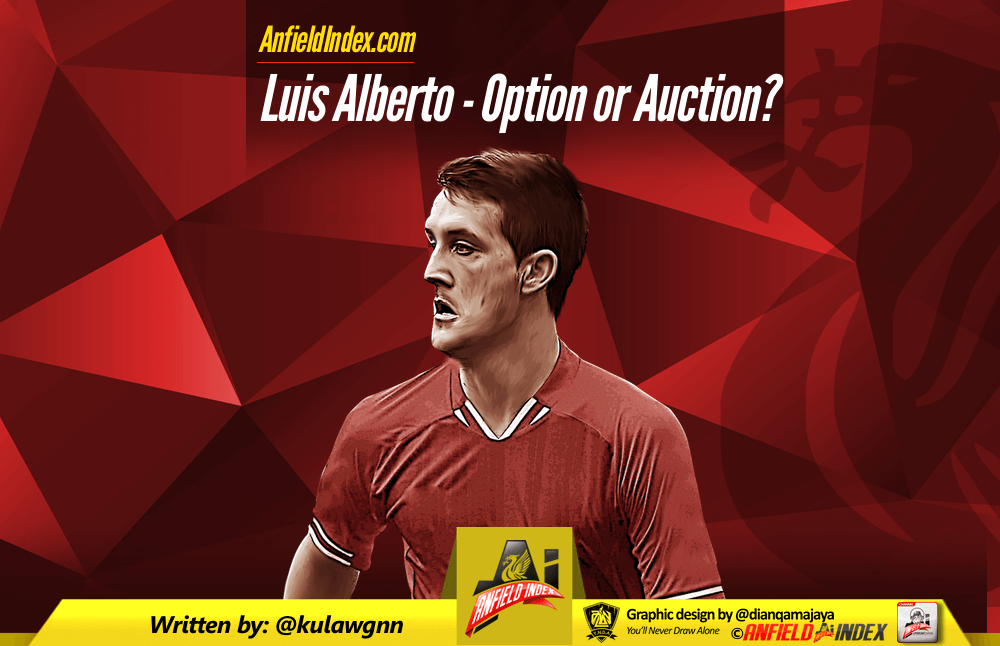 Having endured a difficult season in Merseyside in the 2013/14 season, reprieve eluded him on his loan spell at Malaga in the 2014/15 season. A combination injuries and lack of opportunities in the team deprieved him the chance to send a message across to Merseyside. Despite the disappointment he had a few good spells especially at the beginning of the season to attract newly promoted Deportivo La Coruna to take him on loan. And this is an opportunity so far he seems to have taken very well.
Alberto has established himself as a key player of the Deportivo team that until a series of disappointing results over the course of 2016 was challenging for European football next season. Regular game time- deprived at both Liverpool and Malaga- has helped develop his game. He has so far featured in 21 league games (1490 minutes) recording 5 goals and 5 assists. In a team that lines up in a 4-2-3-1 or at times 4-4-2, the Spanish player's versatility has been shown in the number of positions and roles he has taken up. According to whoscored, he has featured most (9 times) as a central attacking midfielder and it is in that position that he has been most productive. Three of his goals and two of his assists have come from that position. In that position he has developed a good relationship with striker Lucas Perez, with the two significant contributors to Deportivo's early season form. He has also featured on attacking midfield (left) and forward (left). His mobility is very evident in his play, drifting from various attacking positions especially when his team is on the offensive. That mobility and ability to float around the attacking third can explain his reasonable goal and assist return. He records 1.6 key passes per game and posts an unimpressive 68.9% pass success rate.
Were he to be in Liverpool, he would have had to jostle with players like Philippe Coutinho and Adam Lallana for a place in the team. Alberto's stats compare favourably with the Liverpool pair. He has same goals and assist as Coutinho and has two more goal than Lallana and same assist as the Englishman. Coutinho has played 19 matches(1519 minutes) whiles Lallana has featured in 23 (1654 minutes) But for him to get into Klopp's Liverpool team over two players who have imbibed the pressing game and work ethic Klopp demands, he needs to work on his weaknesses.
Whoscored lists defensive contribution as one of his weaknesses. It is obvious from watching him how little tracking back he does to support his team. That will not sit well with Klopp and needs to improve on his defending. He also has another significant weakness. In his 18 league starts, 10 have ended with him on the substitute's bench. On 6 of those occasions he was substituted with at least 20 minutes of the game to be played. This may point to his lack of fitness, an issue he battled at Malaga and this certainly raises doubt at his ability to play Klopp's full throttle football. Coutinho has failed to complete only 6 of his 18 starts with Lallana failing to complete 7 of his 18 starts. Both have been substituted only once before the 70th minute mark.
Another weakness of his game is overdoing things and being let down occasionally by his decision making. When Deportivo faced Espanyol in February, he was sent through on goal with the scores at 0-0. The goal keeper was at his mercy but incredibly he twisted and turned until his feeble shot was blocked.
Luis Alberto's very good technical abilities and his form this season has helped a lot more Liverpool fans view him favourably. But will his form be enough to force him into Klopp's plans for next season or only be enough to attract interest from a host of bottom half La Liga teams next season? He is not helped by the fact that already there is some queue infront of him for first team football at Merseyside. And the expectation is that even more quality will be added to the squad in the summer. Another possible stumbling block that the Liverpool squad as it is, is already heavy on supporting cast and light top-end performers. Going into the summer the aim for Liverpool is to improve quality rather than add to the squad. It seems all the seats for squad members have already been taken. Lastly, he may also find his path blocked by some good academy stars from the Klopp has already shown a desire to give them the chance.
He may have reestablished his reputation from the flop at Merseyside to the promising talent at La Coruna. But that alone may not be enough to get him to wear the red shirt again. He has shown he has the talent but given the dynamics of the team now and the expected summer transfer dealings he is likely be at the centre of "auction" by the lower tier La Liga clubs than an option in LFC's midfield and attack. Whichever way things go, his form is god news for Liverpool. They will either get a decent transfer fee or welcome an improved player.