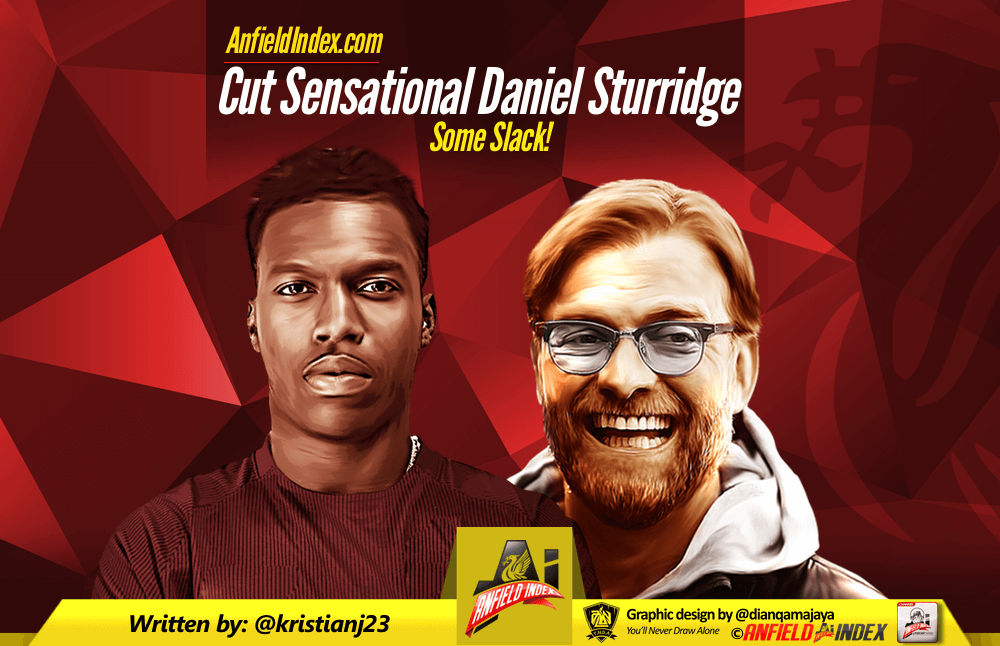 Cut Sensational Daniel Sturridge Some Slack
Imagine having a striker with a better goal record than Robbie Fowler. Once you've conjured up this image, just think for a second about having a centre-forward who could find the back of the net more reliably than Michael Owen or Fernando Torres.
But Liverpool need not dream because they have a striker of the highest quality in Daniel Sturridge. He averages a goal every 1.73 games in a red shirt which compares favourably to Fowler (2.02), Owen (1.88) and Torres (1.75). His record is so good that he's notched his first 50 goals for the club in the same number of games as Ian Rush (87) and quicker than Europe's most in-form striker, Luis Suarez (91).
For all these jaw-dropping stats though, some seem to forget just good how good he really is.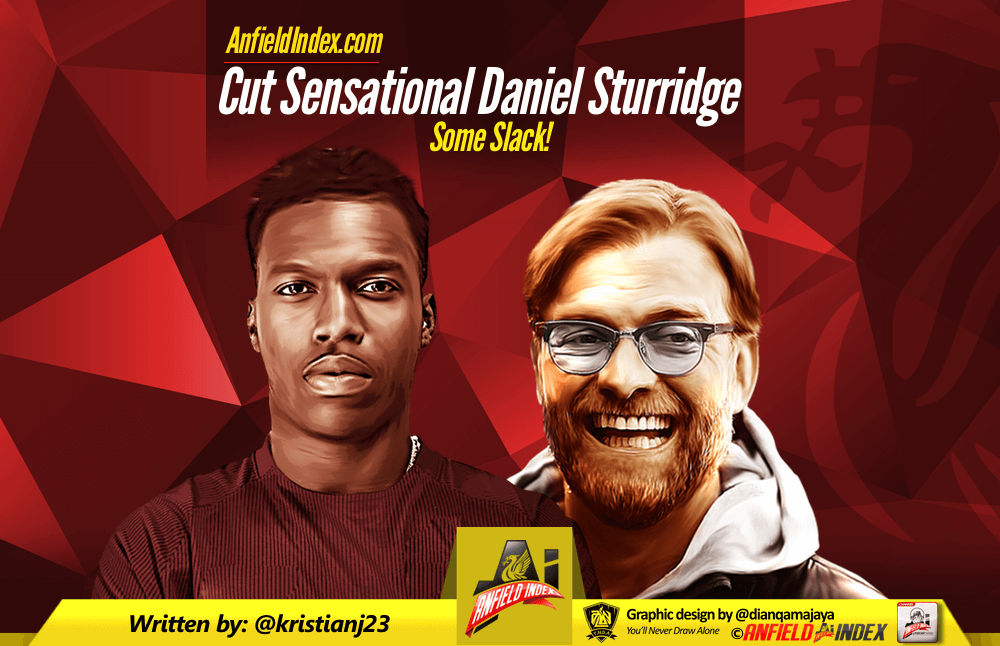 Saturday's 2-2 draw with Newcastle became the latest in a long line of recent matches when Sturridge – rather bizarrely – was lambasted by those in the ground for "being lazy" and "not staying up front". The criticism continued on social media, where some labelled him "lazy, selfish and self-absorbed".
The discerning voices may have been justified if they were talking about Christian Benteke – a player without a yard of pace or an ounce of skill – but Sturridge is such a complete forward he can impact the game even when dropping deep or wide. Look at the last-gasp winner against Borussia Dortmund for proof.
https://youtu.be/O1KSWDh_DUw?t=16m24s
It seemed irrelevant to many that although Sturridge lost the ball in the build-up to the Newcastle's equaliser on Saturday, the visitors still had to travel 80 yards to reach our goal.
His opener in that match, too, wasn't given the credit it deserved. Sturridge killed a long ball on his chest with his back to goal and with two defenders in proximity. A quick swivel and a swing of the left foot later, the Reds were ahead inside the second minute.
There's no doubting he wasn't at his best against the Magpies, but he opened the scoring and was a constant threat throughout.
Those wanting Sturridge to step up and become Liverpool's main man are now condemning him for doing exactly that. He plays with a confidence and swagger which is often referred to as arrogance as though it's a negative trait. If a player as good as Sturridge isn't arrogant when he steps onto the pitch then there would be something wrong with his mentality. He's better than almost every other player in the Premier League and sets out to show it in every game.
If a player as good as Sturridge isn't arrogant when he steps onto the pitch then there would be something wrong with his mentality.
What's more, his goal record since returning to the side this season has been impressive. With four goals in his last five outings, his form in front of goal is as good as it's ever been and there's no doubt that Villarreal and Swansea will quake in their boots at the prospect of facing Sturridge in his current mood.
The chants of "clap-clap, clap-clap-clap, clap-clap-clap-clap, Sturridge!" should ring around Anfield on a weekly basis, but instead meek renditions of the song barely resonate further than small pockets of the ground. Divock Origi and Mamadou Sakho – to name just two players – are names regularly sung with gusto by the Anfield faithful, but Sturridge is yet to receive similar adoration from the crowd despite his achievements far surpassing the aforementioned duo.
It's not only in Liverpool where Sturridge's achievements aren't taken as seriously as they should be. Any discussion of England's Euro 2016 squad inevitably mentions Harry Kane and Jamie Vardy – and rightly so – but Sturridge seems to have found himself in the same bracket as Danny Welbeck. For all the Arsenal forward's qualities, Sturridge is in an altogether different stratosphere to his compatriot.
On a purely Liverpool-centric basis, it may serve Sturridge and the Reds well if Roy Hodgson were to make the boldest of decisions and leave our No. 15 at home this summer. A lengthy rest followed by a full pre-season may well allow Sturridge to rid his body of the niggles that have plagued his Anfield career to date.
We've seen how Sturridge has benefitted from Jurgen Klopp's sensible management since his return from injury in the winter and if he's able to stay clear of the treatment table, surely it's only a matter of time before our main man gets to acclaim he deserves.