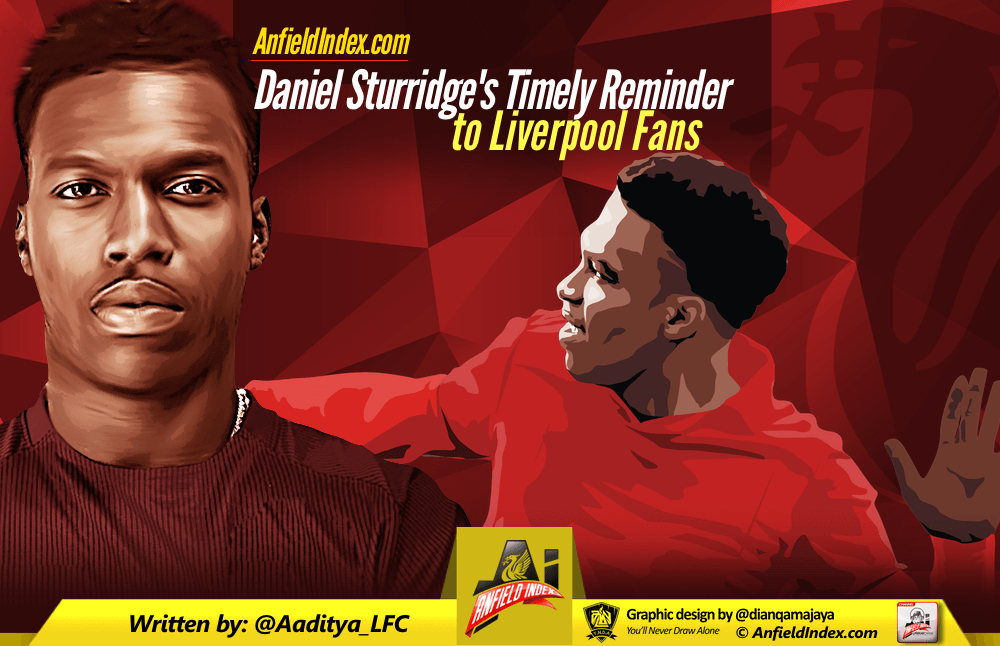 Daniel Sturridge's Timely Reminder to Liverpool Fans
As I write this, there are 75 days to go for the transfer window to shut, and there are Liverpool fans already writing off 2016-17 for us, citing our lack of transfer activity.
That might just be acceptable though, when you consider that there is a considerable section of the fans who want the club to part ways with Daniel Sturridge.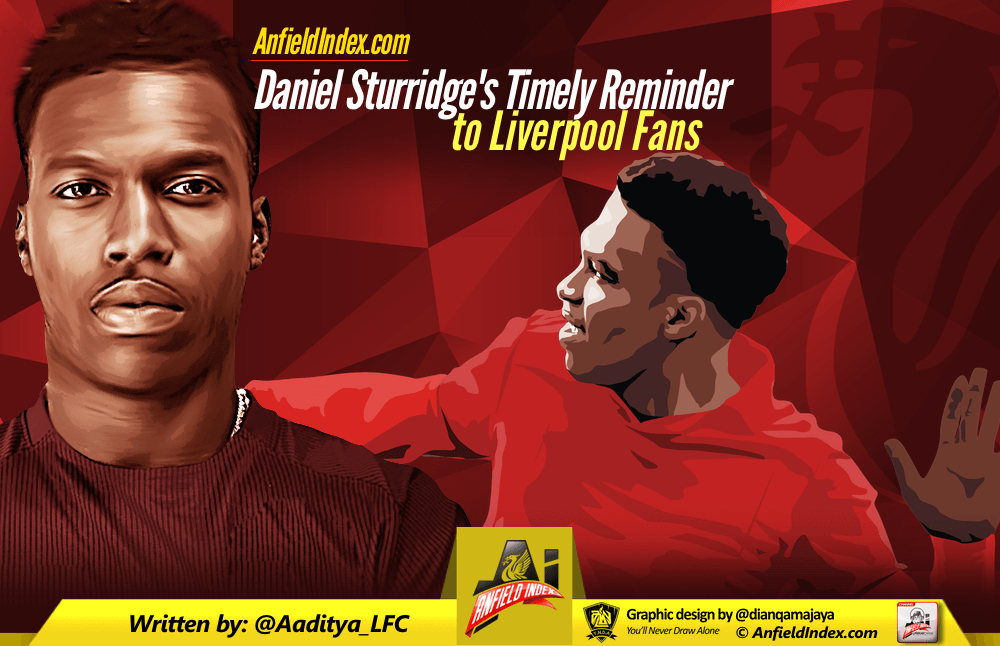 Yes. The very same Daniel Sturridge who in tandem with Luis Suarez gave us that wonderful season in 2013-14. The same Daniel Sturridge who is among the most lethal finishers in the Premier League, if not the world over. The same Daniel Sturridge who brings some much needed class and quality to a squad shockingly bereft of it.
In England's Euro 2016 win over Wales, Sturridge showed more evidence of why it would be foolish for Liverpool to let him go, whatever the price.
Eleven minutes into his Euros, he played a pivotal role in Jamie Vardy's equaliser; but he made the afternoon in Lens his own, about two minutes before the final whistle. That was typical Daniel Sturridge – minimal fuss but deadly accurate. He got the ball on the left flank, played a neat give and go with Dele Alli and then caught Wayne Hennessey out at his near post with a shot that had almost no back lift.
In 45 minutes of action, Sturridge got involved in more good for England than Harry Kane had in 135 minutes before that. You might argue that Kane is exhausted after leading Spurs' title charge, but that is no reason to not compare him and Sturridge.
Even at Liverpool, when he has played, when he has remained fit, Sturridge has always been among the goals. He has 53 goals from 92 appearances for the club. That translates to 0.57 goals/game. Or that Sturridge scores once in every 1.74 games, which is roughly a goal every 160 minutes.
In 2015/16, Sturridge averaged a goal every 131 minutes. Comparing that with the three top strikers in the Premier League, Kane averaged a goal every 144 minutes, Sergio Aguero a goal every 121 minutes and Vardy a goal every 134 minutes.
Now, Sturridge's are stats from a spell at the club during which he has been assaulted by all sorts of injuries. Imagine what he could do when he gets a good run of games going, and manages to stay fit for a large chunk of the season. 2013-14 happens, at least from a personal point of view. His numbers are absolutely elite.
Since 2012, when he was part of the GB squad for the London Olympics, Sturridge has not had a proper pre-season. In 2013, he was recuperating from an injury, he went to the World Cup in 2014, and in 2015, he was again recovering from an injury setback.
Jurgen Klopp has stressed the importance of pre-season for the entire squad – on how it is the time when the players build the strength and endurance to build their season. Sturridge has not had that for four years now, and fingers crossed, he will come back from the Euros unscathed and after a break, slot straight into what Klopp has promised will be a rigorous pre-season.
One argument against Sturridge is that he is selfish, that he cannot fit into the style of play that Klopp demands, with high pressing intensity and large distances covered. Even worse, Sturridge is sometimes accused of not caring enough about the club and the cause.
That is an utter myth. On an average, Sturridge covers 11.7km in a game – the Liverpool team average under Klopp is around 114km. So when you do the math, it is pretty clear that Sturridge is still fulfilling his share of the workload. Go look back at how he celebrated his goals against Villareal and Sevilla, and you'd clearly see for yourself that this is a man who cares, this is a man who has grown to love playing for Liverpool.
Through the months of March and April, it appeared as though Sturridge was playing second fiddle to Divock Origi, and many believed that signalled Klopp's reluctance to use Sturridge. But that is a ridiculous notion. Sturridge and Origi are two vastly different kinds of strikers, and it is possible for both of them to co-exist and help each other out.
For all the opinions that Daniel Sturridge divides, he unwaveringly shows everyone his fantastic ability almost every time he steps out on a football pitch. For the Liverpool fans that still doubt him, he will prove you wrong and win you over, like he did to Roy Hodgson at Lens.