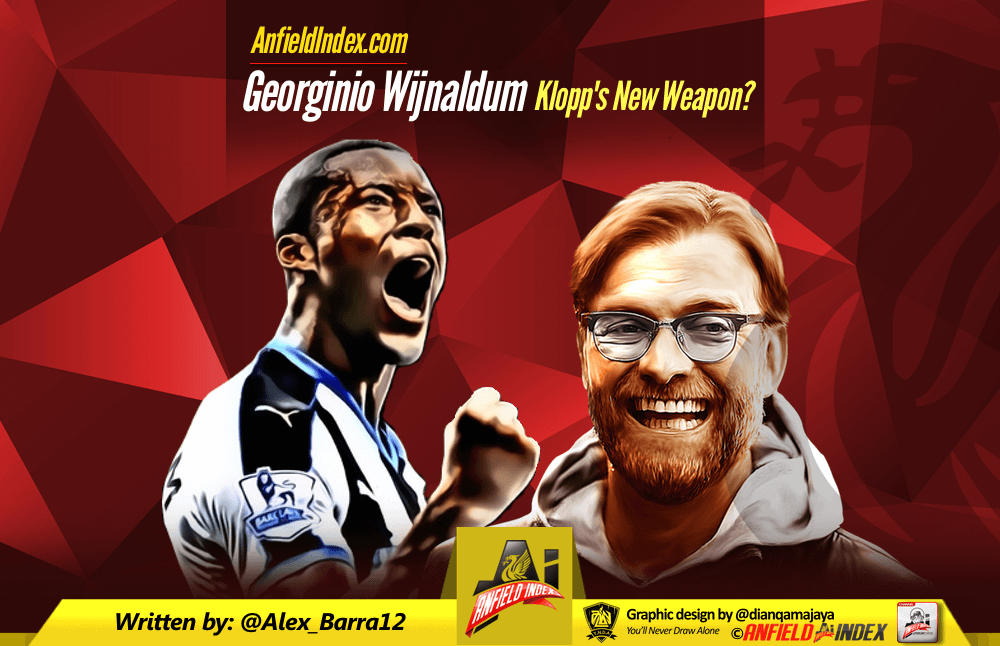 Georginio Wijnaldum: Klopp's New Weapon?
As Jürgen Klopp continues to assemble a litany of players for his foray into the 2016/17 Premier League, and Liverpool fans continue to freak out and overreact to even the tiniest bit of news, one player has burst onto the public sphere of Liverpool transfers without much of a prior whisper. Instead, Reds fans were greeted by news of Wijnaldum's possible – and by all accounts imminent – signing for the first time when the news broke among journalists. The information itself if a sign of the times; Liverpool's ability to control information and prevent leaks is a welcome change from the leak-ridden Rodgers era.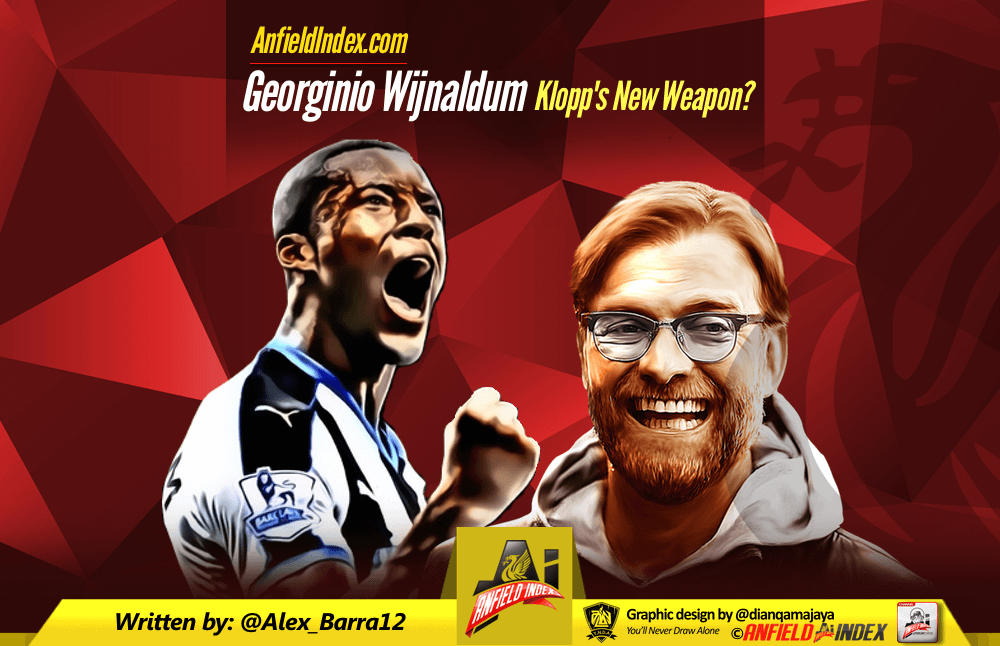 But nevertheless, the information that is out there is that Jurgen Klopp has turned to Newcastle's mercurial Dutchman Georginio Wijnaldum to boost his ranks ahead of his first full season in charge of Liverpool, and should Klopp opt to bring in the 25 year-old, he'd be bringing in a footballer of tremendous technical ability, but who's in desperate need of a chance to show that he's still the footballer who set the Eredivise alight with PSV, and not the man who was relegated with Newcastle.

On that very point, seeing as it's the first thing that springs to mind in many cynical Liverpool fans when they hear the name; Georginio Wijnaldum is not a Championship calibre player. In fact, in this writer's opinion, he's got the potential to be a top six calibre squad player; and it seems that Jurgen Klopp agrees. Where would he fit? What role would he play? What system would the signing indicate Klopp favours? All valid questions, all of which will certainly be mulled over in the coming days, but in terms of the Dutchman's worth; there can be no doubt that circumstances certainly alter perception.
If Wijnaldum was still at PSV, at his current age of 25, and was coming off the season he had in 2014/15, for example, when he scored 14 goals, assisted three times, and made 1.2 key passes per game in 32 starts, he'd be a £30 million pound player. Rightly or wrongly, valid or not, in today's market, a Premier League club would be snapping up PSV's top player for a fee somewhere in that range. However, his season at Newcastle, though it cannot be ignored, skews things slightly.
First off, Newcastle under Steve McClaren were absolutely terrible.
There's no getting past it, despite the result they claimed against Liverpool and the scalps they were able to take, they were relegated because their first half of the season was exceptionally poor. Wijnaldum, for the most part, was one of the better parts of Newcastle's season. Inconsistent in patches, often finding very few options to work with, you do get the sense that had Newcastle possessed better options in attack other than an ultra-direct Andros Townsend, a floundering Aleksander Mitrovic and an off-the-pace Ayoze Perez, Wijnaldum would have seen better days.
That being said, he did score more goals than any Liverpool player scored last season (11) and assisted 5 times also, meaning his numbers were good, if not out of this world. Put into context, however, scoring 11 goals for a diabolical Newcastle side remains a relatively impressive feat. Output is something Liverpool require, therefore Wijnaldum's signing would do well to supplement that required upturn in output. Exemplified below is the kind of potency the Dutchman possesses in front of goal, when given the chance; with a tremendous headed finish on his Premier League debut.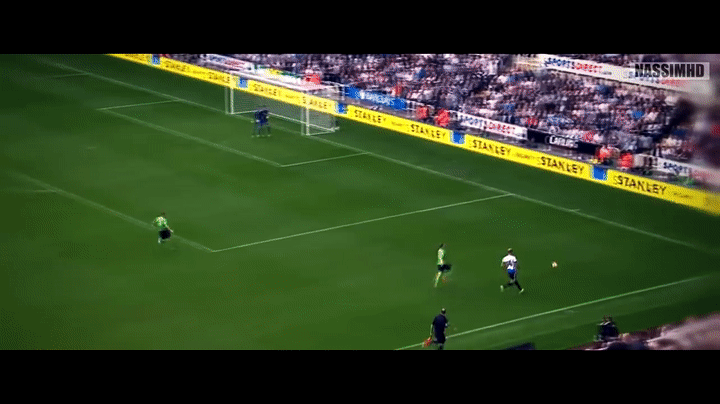 What is striking about Gini Wijnaldum is the capability to play multiple positions he's able to play. At PSV, he was often deployed deeper in a central midfield role, where he picked the ball up from deep and surged through the middle of the park, able to let the attack unfold with him, rather than actually being the focal point of the attack. In a midfield three, his steeliness, ability to work in tight spaces and find a pass all mean he's able to be involved in the build-up, and is especially potent in quick transition; often popping up with late runs into the box.
He's got the work ethic – as many Dutch commentators give him plaudits for – which means he'll fit right into Klopp's system, and alongside his more central attackers in the likes of Coutinho, Mane and Firmino, Wijnaldum would provide service from out wide; as he prefers to adapt his movement to use the wider expanses of the pitch where he can. Below is an example of his lateral ability; with an outside of the foot cross towards a central point to create a chance for Aleksander Mitrovic.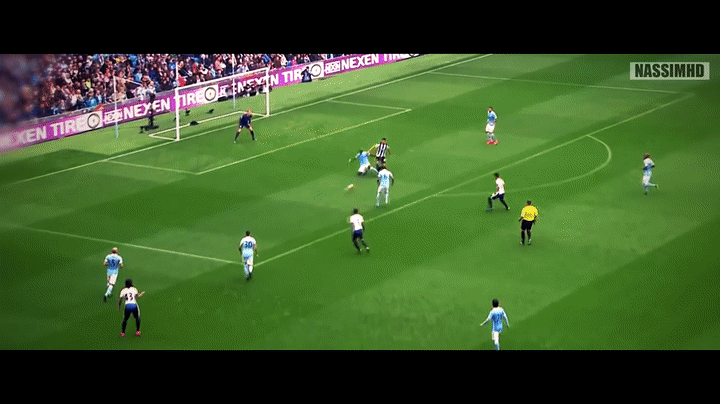 A leader and former captain (he captained PSV to that aforementioned title), though his impact may not be felt in the starting XI immediately, the signing is a fantastic alternative to that of Piotr Zielinski, who Liverpool have seemingly abandoned.
There's also the question of cost.
If Jordon Ibe, a player who only managed the single Premier League goal last season, is going to Bournemouth for £15 million, and Liverpool are getting a former title-winner for a maximum loss of £5 million, then you've got to think that's a good deal.
As for where Wijnaldum fits; the hot topic will continue to be paraded around Liverpool fans. Does he come in as a third midfielder, alongside any combination of Emre Can, Jordan Henderson or even Mahmoud Dahoud (or someone of his ilk, should we not be able to pry him away from Gladbach); where he's not only key to the build-up, but also a third man able to track back and contribute defensively.
Much is dependent on Klopp, though in this writer's opinion, should Klopp decide to pursue a deal for the Dutchman, it would be money well spent, and an excellent addition to Liverpool's squad; one that's in desperate need of goals.
(All statistics courtesy of WhoScored.com unless stated otherwise.)