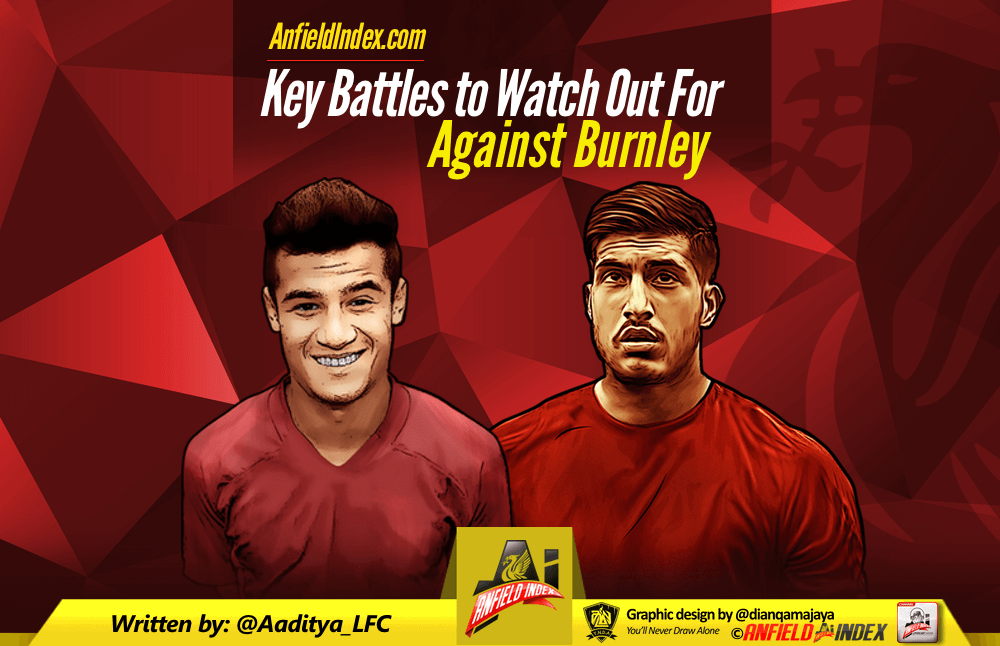 Burnley v Liverpool: Key Battles
Gameweek one is done. We've dissected all of what happened, and I think we can agree that despite getting the three points against Arsenal, there are chinks in Liverpool's armour that we need to sort as we go along.
The first step to addressing those chinks will be against Burnley at Turf Moor on Saturday. This is a fixture that was moved to Turf Moor because of the Anfield redevelopment, and Burnley will be looking to get points on the board after a disappointing home loss to Swansea last time out. The game is important for them because in a season where staving off relegation is the priority, they will need to make their home games count.
For us, it is about that dreaded C-Word. Consistency. We never found it in the league for all of last season, and it showed in where we finished. After a rousing opening day win, Jurgen Klopp will love it if his troops can get him another three points, with slightly fewer heartaches this time around.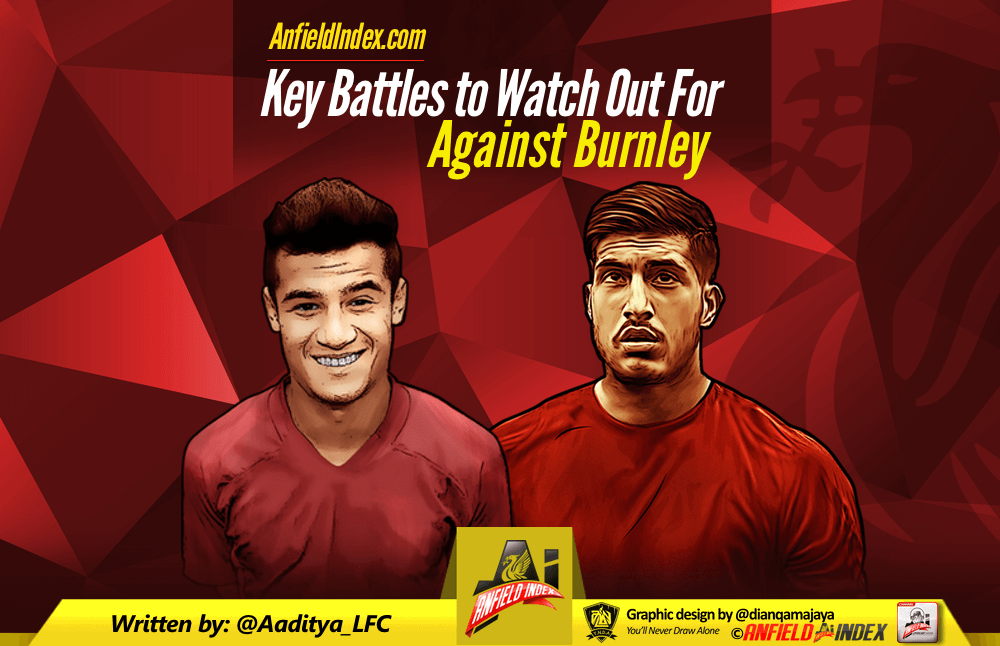 Here are some individual battles that could be key in deciding the outcome of the game.
Matt Lowton v Philippe Coutinho
When you score a free-kick from 30 yards out that gave even Petr Cech no chance, you have done something pretty special. But despite those two goals against Arsenal, Coutinho was nowhere near his best, and that is a glowing tribute to the player he is. He was involved in three good moments, and all three led to goals. That is what he is capable of. As a squad, we need to achieve consistency, but individually, Coutinho needs to be up for it through the 90 minutes. His role is accentuated by the fact that either the woefully under-confident Alberto Moreno or James Milner will play at left-back. As the left-sided midfielder, Coutinho will have to track back, and help his full-back out. Lowton, on the other hand, is a reliable unspectacular full-back. With someone as capable of producing magic as Coutinho, he will need to be on his A-Game throughout, much like Hector Bellerin was for a large part of our opening game.
Burnley's midfield v the Liverpool press
We covered 117.4km in the game against Arsenal. That is absolutely massive. Coutinho, Roberto Firmino and Adam Lallana will be hugely important in that aspect. But as with any Jurgen Klopp team, the central midfielders will be crucial to the press. Jordan Henderson and Gini Wijnaldum impressed in spurts against Arsenal, and they will have to be on duty again against Burnley. Burnley's midfield, consisting of the likes of David Jones and Dean Marney, is not shy of Premier League experience. Both Jones and Marney possess the quality on the ball to be able to evade the press, but it will be important for them to not dwell on it for too long, otherwise, the counter-attack that leads from a loss of possession could be devastating for Burnley.
Andre Gray v Ragnar Klavan
Gray had a storming season in the Championship last year, and he continued his form into pre-season. However on the opening day, he was largely subdued and was not his lethal self. Klavan meanwhile, was probably Liverpool's best defender on the day against Arsenal. He reads the game well, is strong aerially, and looks calm and assured on the ball. With Joel Matip and Mamadou Sakho still struggling for fitness, it is important for Klavan to keep up this level of performance for as long as he can. As for Gray, it is no secret that he is Burnley's most lethal weapon, and Liverpool will have to shackle him to ensure that no damage is done.
Liverpool v Sadio Mane's absence
Mane injured a shoulder muscle in training on Wednesday and is likely to sit out of this game. He was undoubtedly our best player against Arsenal, with his pace and directness causing them endless problems. It will be interesting to see how Klopp lines us up without Mane – I expect Divock Origi to start and Adam Lallana to start in the wide-right role that he often did last season. Mane's absence puts more workload on Roberto Firmino, who was uncharacteristically quiet against Arsenal. He and fellow Brazilian Coutinho, will now have to shoulder a lot of the responsibility. Also, Lallana needs to be decisive on the ball, and pick out the incisive passes.