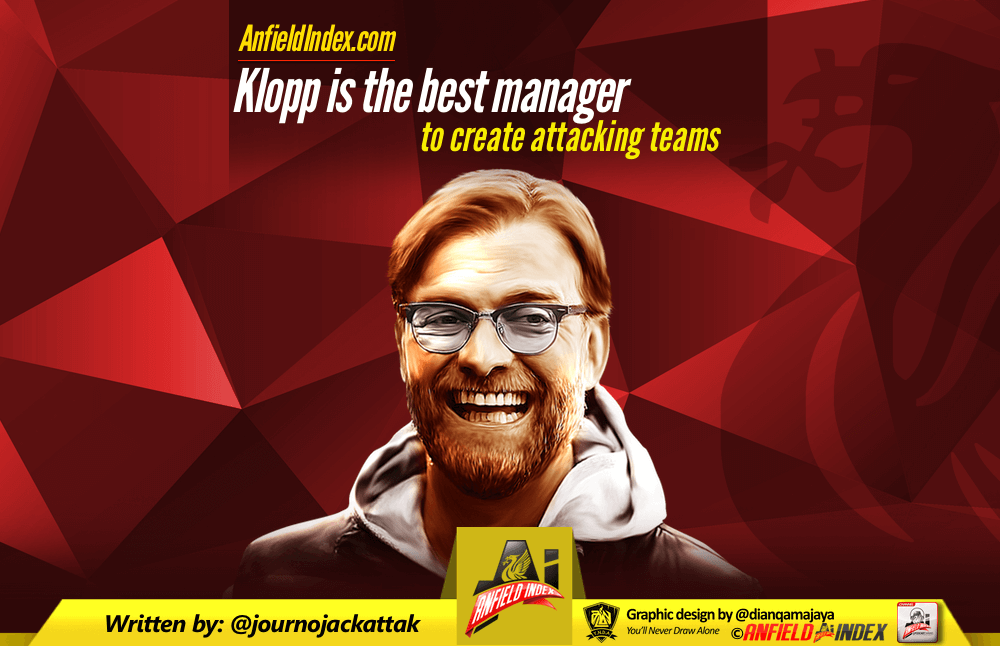 Klopp is the best manager to create attacking teams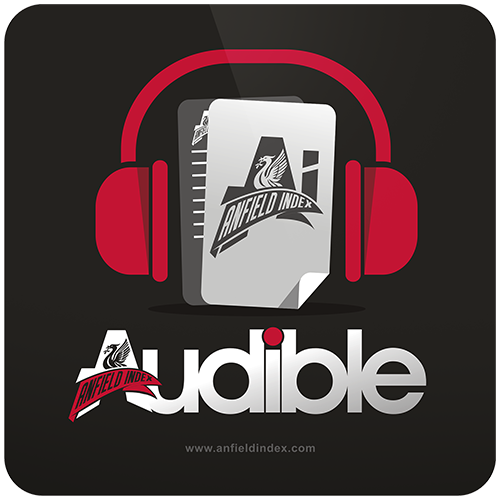 Listen to this article via @AIAudible !
"Maybe Klopp is the best manager in the world at creating teams who attack the back four".
High praise indeed. When you consider it came from Manchester City boss Pep Guardiola, that's a monumentally positive review.
The serially successful Spaniard was a treble winner in his first season with Barcelona. His Catalan side once averaged 3 goals per game in a league season. He oversaw the development of one of football's all time attacking greats, and, around Lionel Messi, helped build a team almost no one could compete with.

And yet, he considers Klopp the greatest at building an attacking side. We all love Klopp, but the best in the world? I decided to take a look just what supports that idea.
Mainz 05
When it comes to 'creating' a team designed to attack, Klopp has weaved his wiggly German wand before. The club he served so nobly as a player benefited from his exceptional management, winning promotion to the Bundesliga for the first time under his stewardship.
From a mid-table, second division team he – in his first managerial job – turned them into top-flighters. He dragged them where no other manager could in their entire history. And, as has since become a pattern, he did so on a very limited budget.
What he built there was a team intent on scoring more goals than the opposition. Mainz became a team to watch out for with him in charge because of what he created.
Perhaps the biggest testament to his ability to create an attacking team is the club's performance since he left in 2008. Back in the Bundesliga II, they bounced straight up after he left, and have finished in the top 7 in the Bundesliga three times since. How many teams lose managers and fall to pieces these days? Not Klopp teams.
Borussia Dortmund
Some of the earliest obtainable evidence of this penchant for pummelling the opposition comes during Klopp's time at Dortmund. Again, he sculpted a side with a distinct focus on its attacking talent.
Here's what he did to the club. Before him, they'd made nine cup finals in 16 long years, winning 4 of them.
Since 2008, Dortmund have reached another nine. They all have been since 2011, which shows that, while it took some time to build the attacking force he had, he worked hard on it and it was worth the wait. They won three of those finals and twice in a row usurped the mighty Bayern Munich to the Bundesliga title, while also appearing in the Champions League Final at the expense of the expensive Real Madrid.
Seasons 2011/12, 2012/13 and 2013/14 were Dortmund's three highest scoring league seasons – 80, 81 and 80 again – since 1975, and in four of the past five years they've had a player bag more than 20 goals, the first time that's happened since Stephane Chapuisat in 1991/92.
His legacy continues, as Dortmund currently hold the league's highest scorer (Aubameyang, 16 league goals) and are ranked Europe's 7th best side according to Uefa. By comparison, they only finished 13th in Germany the year before he took over.
Notable members of the force of nature he honed include Robert Lewandowski, Marco Reus, Jakub Blaszczykowski, Mario Gotze and Pierre-Emerick Aubameyang, among others.
Once again, a part of his sheer brilliance isn't just signing players of this ability, it's what he spends in doing it. Lewandowski? £4m. Blaszczykowski? Around £2.5m. Aubameyang? £10.5m. Shinji Kagawa's first transfer to Dortmund? £300k! Lukasz Piszczek was free!
Gotze? He came through the youth ranks. Liverpool fans' dream signing Christian Pulisic climbed up to the first team from the youth squad too after joining as a teenager. Fewer managers these days choose to nurture the talents already at the club to build a team, and prefer splashing out on big names who have already hit their prime instead.
Building an attacking team isn't just signing the best attackers. This consistent ability to find bargain buys comes from being able to see talent where others with bigger budgets can't Everyone knows how good an Alexis Sanchez or a Luis Suarez is. Finding a Lewandowski or a Reus before he hits the big time takes a special level skill that sets Klopp apart.
Liverpool
And so this trend goes on.
Liverpool have indeed made a couple of expensive acquisitions with Jurgen, such as £34m Mane or £25m Wijnaldum. However, it's not like Klopp to suddenly abandon his principles, wait for heaps of cash and go and piss it all up the wall. This summer gone was no different.
We sold Captain out-of-place himself Christian Benteke for a cool £27m, brought in £15m for the unproven Jordan Ibe and fetched £11m for Welsh-wizard Joe Allen who, although I think a good talent, never hit the heights at the club and perhaps still wouldn't have been high in the pecking order. Add to that an aging Martin Skrtel – God love him – leaving for £5.5m and that's the Mane/Wijnaldum money recouped already.
All in all, the squad depth improved, more players suited Klopp's heavy metal football and we made a few million quid profit, with a net spend less than sixteen of the other nineteen Premier League Teams.
Not only that, but without making many signings just how different is this team to last season's? Firmino has transformed from out-of-depth to out-of-the-ordinary, Origi is quickly coming of age, Mane and Wijnaldum are delivering, once-struggling Lallana represents the league's most improved player of late and we look like the strongest attacking force in the division.
No other manager has managed to do that after spending tens, or even hundreds, of millions last summer. Only Chelsea look as potent, and for all Conte's brilliance he's more worked wonders with an already-sculpted side than created one of his own.
I had to listen to a Man Utd fan rant about how Klopp 'is nowhere near the best manager in the world'. First of all, that's not the claim that was being made. Second of all, based on what was claimed – "the best manager in the world at creating teams who attack" – I can't think of anyone at the same level, working with such a huge club, doing anything like this.