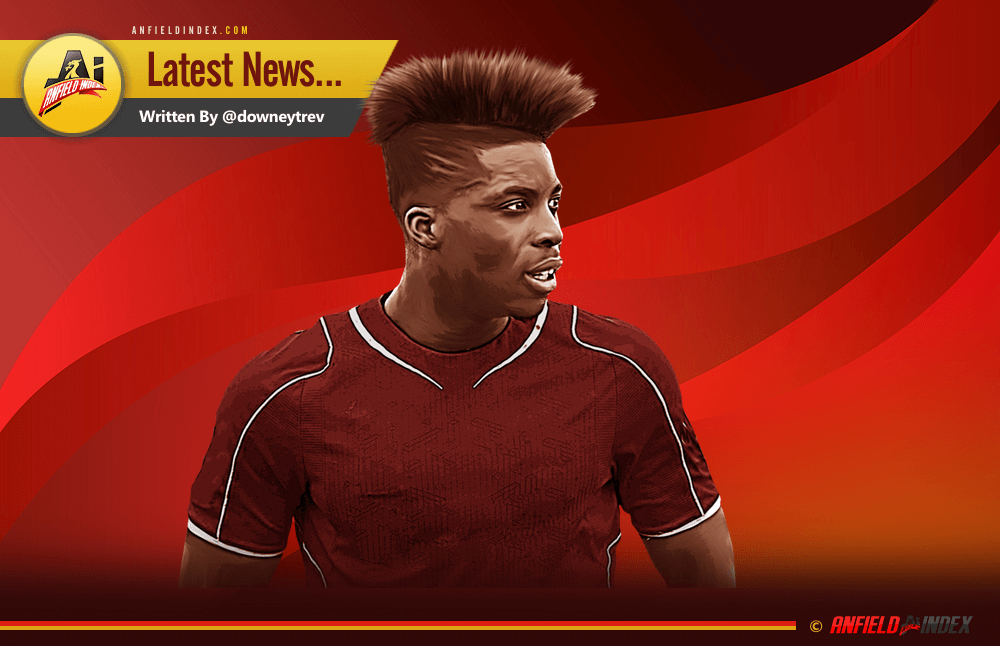 Can Ojo Break Into The Liverpool First Team?
There are two ways to go from here, as we see it at Latest News. We can either treat each fresh hell the season brings as a cause for bleak despondency or greet further setbacks with dismissive snorts and just, well, get on with it. There is no correct way of engaging with disappointment and the option of perpetual carping is as valid as any other but in an attempt at stoical acceptance, this column is going to focus on whatever is good.
Sheyi Ojo is good. The lively young attacker will be in contention for a place in Saturday's team to face Wolverhampton Wanderers in the FA Cup fourth round. He made a strong impression in his substitute appearance in the victory over Plymouth Argyle in the last round and came in for some individual praise from Jürgen Klopp as a result. What was it that the manager had liked in the youngster's showing?
"It was mainly just being sharp and direct whenever I get the ball, trying to use my qualities: my pace and my skills," the tricky forward explained. "[I have to try] to go forward as much as possible because that's my job in the team – to go forward, create chances and score some goals. That's been my main aim and if I get another opportunity, that's what I'll be looking to do.

"It's always nice to get praise from the manager but I think I've got a lot to offer and one of the things that I need to really focus on is to keep working hard in training and listening to the staff. Hopefully, if I get the opportunity I can take it. Every day in training you have to treat it like a match and my main focus is to train well, to work hard and to listen to what the manager's saying and be direct whenever I get the ball. I'll keep looking to do that for the rest of the season."
Ojo has had loan spells at Wigan and, last season, at Wolves and it was his time in the Championship with Saturday's opponents that the player feels really aided his development. He insists that the pressure to perform was a challenge he relished and that type of self-possession in a young attacker might be immensely beneficial to Klopp in the weeks to come.
"[I learned] a lot of things, really," he says of his spell with the Wanderers. "It was my first proper loan – I know I went on loan to Wigan the season before but I think there was more responsibility on me playing consistently in the Championship [at Wolves]. I played just under 20 games and it was a great experience for me, I learned a lot of things, [like] different ways teams play and things I can add to my game. I think that's helped me for the future. More so mentally, [learning] all the different things you have to understand as a young player coming through. I think that has helped me since I've been back at Liverpool."
Perhaps, in Ojo, Jürgen Klopp has a player who can add a little excitement and youthful ebullience to a side in the midst of a real slump. Look, we're trying here folks.