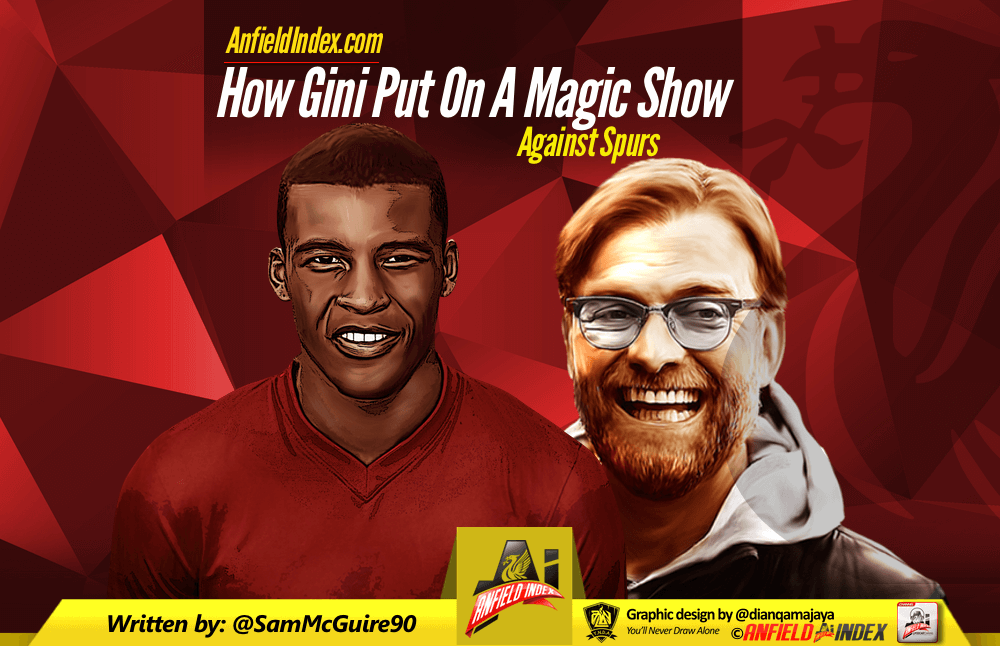 How Gini Put on a Magic Show against Spurs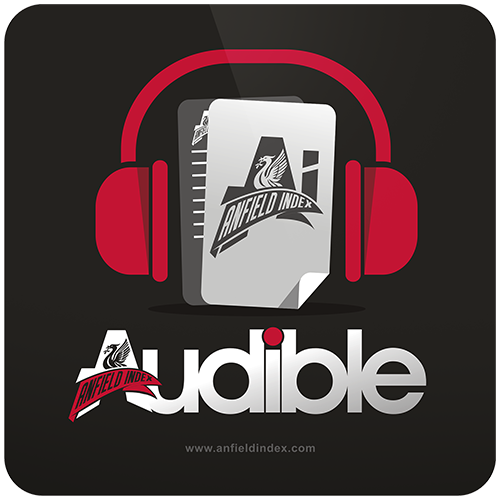 Listen to this article via @AIAudible !
"Yeah, but what does he actually do? We paid £25million for a quicker Joe Allen, didn't we? There's no output, he misses sitters and he's pretty safe on the ball."
This was a perpetual argument/debate earlier on in the season when it became apparent that Gini Wijnaldum wasn't going to fulfill the expectations so many had of him made he made the trip South to join Liverpool from Newcastle United.
Wijnaldum arrived at Anfield in the summer with it all to do. Big price-tag, big reputation and a history of goals meant he was expected to settle in from the off and immediately contribute. Expectations weren't refined despite the fact he was playing in a withdrawn role.

Adam Lallana was scoring from a midfield role so Wijnaldum should have been too.
The Dutch midfielder didn't help his case by appearing to lose all of his composure and technique when he found himself in the penalty area. Fans weren't seeing the goal threat who had terrorised teams while wearing the black and white of the Toon.
Instead we were witnessing the rebirth of a player. Instead of being deployed in an attacking midfield role he was being used as a box-to-box midfielder and he was shying away from his defensive responsibilities. As boring as it sounds, his job was just to keep the ball moving and to cover the ground if there was a turnover in play. He did it well but because he wasn't scoring a hat-trick or putting in Man of the Match performances his contribution went under the radar. He was unappreciated in a team that was putting four or five goals past teams on a regular basis.
It often happens in football but without goals performances can be viewed slightly differently. It's beer goggles but centred around goals. A player can put in a 5/10 performance but grabs a goal and is automatically an 8/10. Likewise, a player can put in an 8/10 performance but because he didn't score it's quickly downgraded to a 6/10. It's just the way it is from time to time. Goals rule supreme in the eyes of many.
He was quick off the mark in the assists column, racking up one on his debut against Arsenal. He had a further two to his name before he opened his scoring account. The sixth in a 6-1 win against Watford but it wasn't until the end of 2016 that someone let Gini out of the bottle.
He netted the all important winner against Manchester City on New Year's Eve. He fluffed his lines against Manchester United at Old Trafford but didn't dwell on it. He then grabbed an assist against Swansea in the forgettable 3-2 defeat before netting the equaliser against Chelsea at Anfield. He sat out the defeat to Hull City but returned for the game against Spurs to put in a Man of the Match performance and grab the assist for the Sadio Mane opener.
It's ironic that someone who was regularly accused of going into hiding when at Newcastle is putting in performances in quite a few of the big matches for the Reds. Almost as though he's turned into a big game player. He's played a pivotal role in earning seven points against Chelsea, City and Spurs. He's rightly getting plaudits for his performances but only because he's involved in the goals. Told you, goal goggles. It's irrelevant to them that he was putting in such performances earlier on in the season just without the goals and the assists.
However, after the performance against Spurs it's unlikely anybody will be asking what the former PSV player does. He showed everyone just what he's capable of.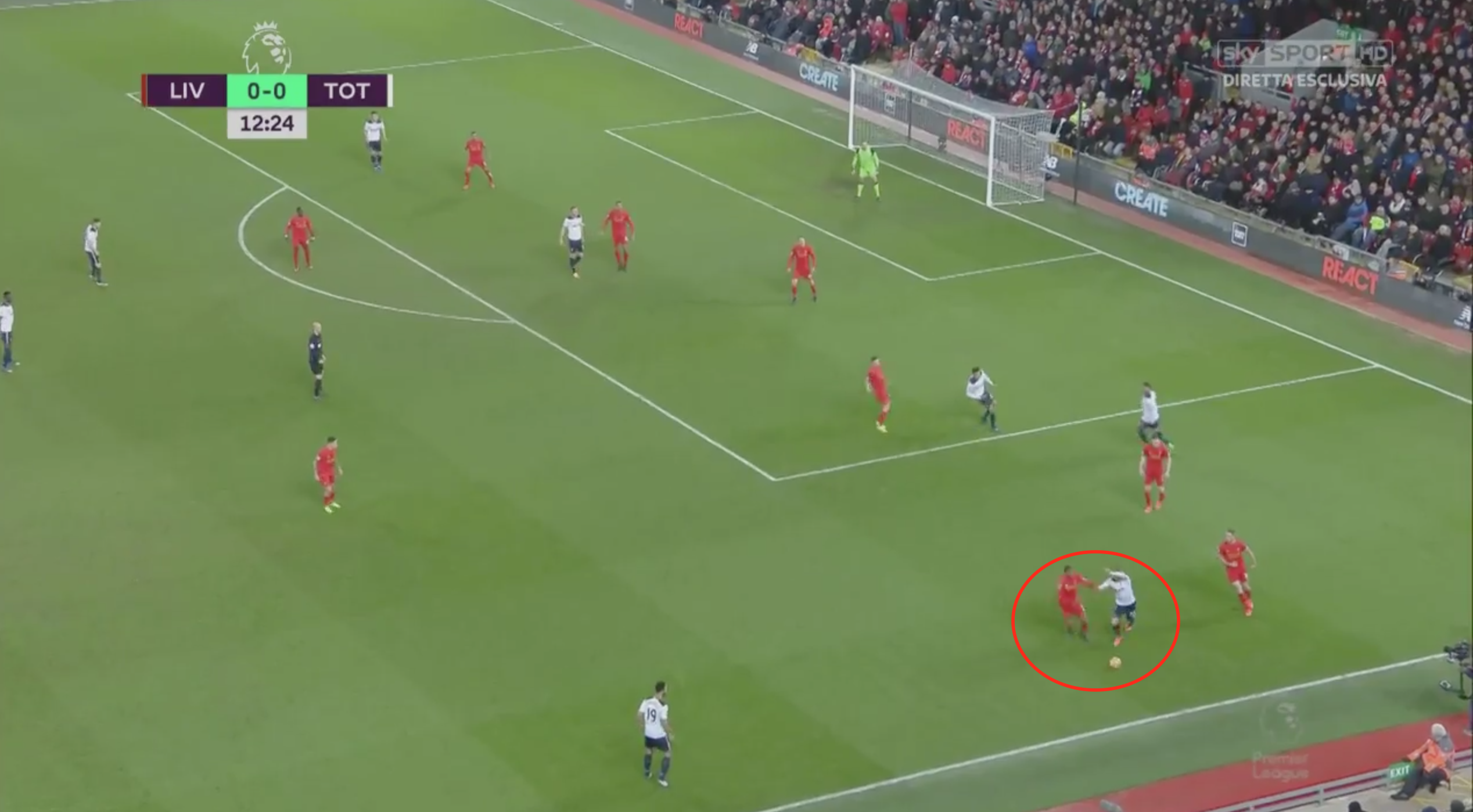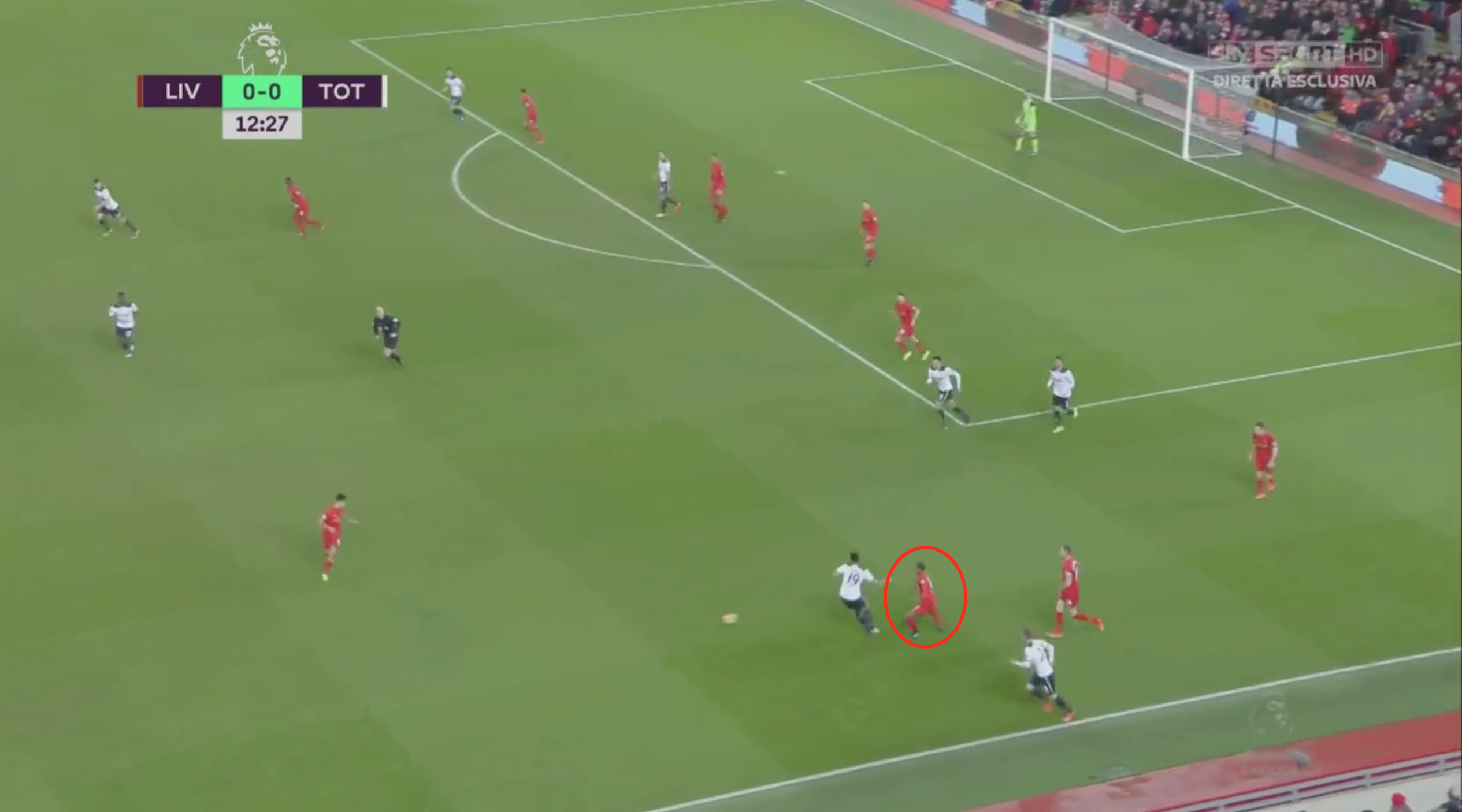 In the pictures above Wijnaldum uses intelligence, strength and his pace to put an end to a Spurs attack and get Liverpool onto the counter. In the initial picture you see the Liverpool number five pressuring Christian Eriksen. The Danish midfielder has a simple pass back to Mousa Dembele on and it would mean Spurs are able to keep the pressure on the Reds.
But Wijnaldum is able to outmuscle Eriksen, win the ball back and move it on before Dembele is able to shut him down. Not only does he free Liverpool from the pressure of a Spurs attack he also manages to work the ball to Coutinho. What this move results in is the Coutinho chance which Toby Alderweireld blocks.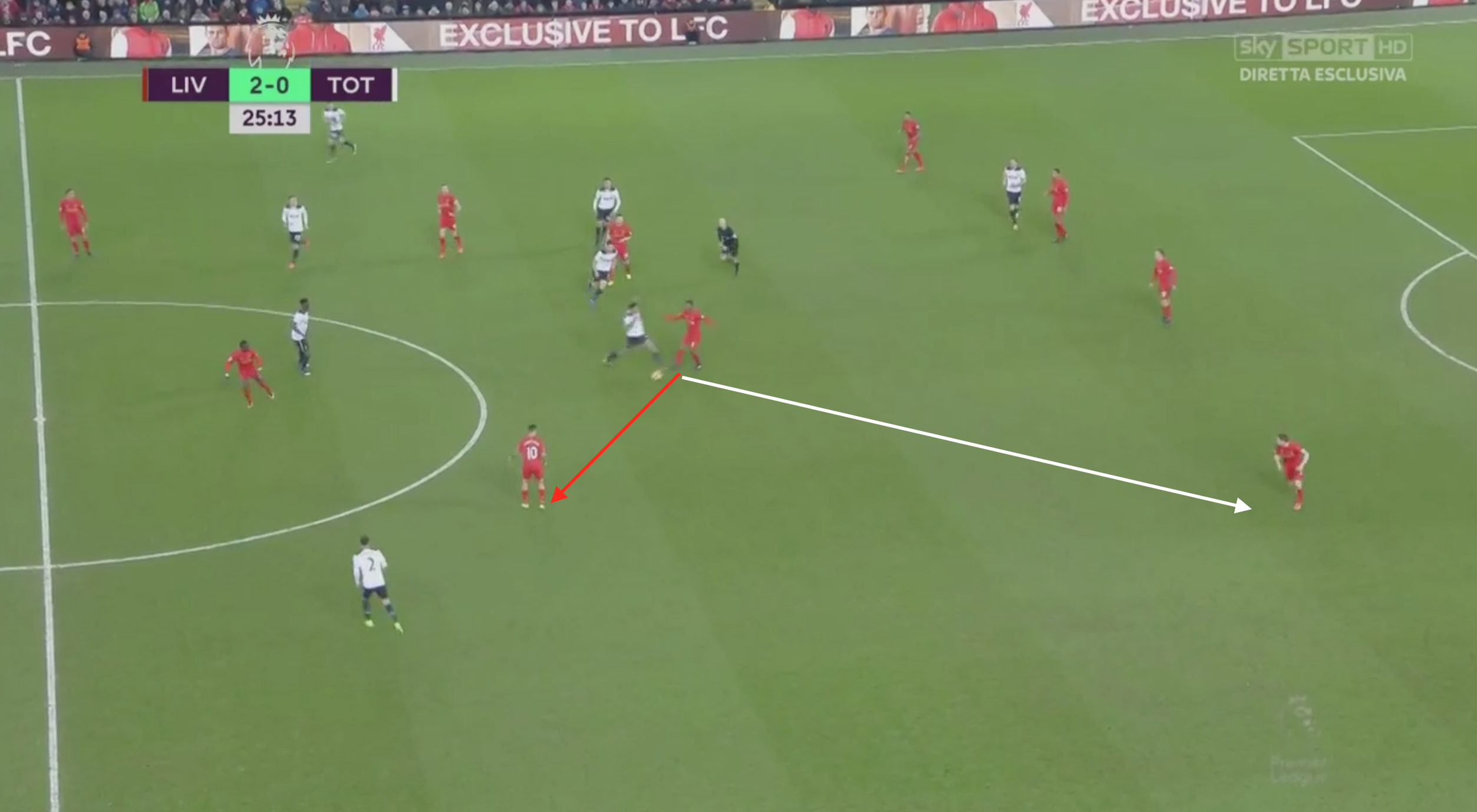 Liverpool have been accused of being too safe in midfield recently. There are examples of passes being too safe when incisive ones were there to be played. It's stunted many attacks and left Liverpool frustrated as teams have been able to fall back into defensive shapes.
But above is an example of the progressive passing Wijnaldum showcased on Saturday. He's in possession and Dembele is quickly in to close him down. There's a pass on to Milner, shown by the white arrow, but instead Gini plays a pass to Coutinho, highlighted by the red arrow. It's risky but it pays off. It takes the Belgian midfielder out of the game and if Coutinho's pass would have been better then Mane would have been in against Alderweireld.
This wasn't the only time either.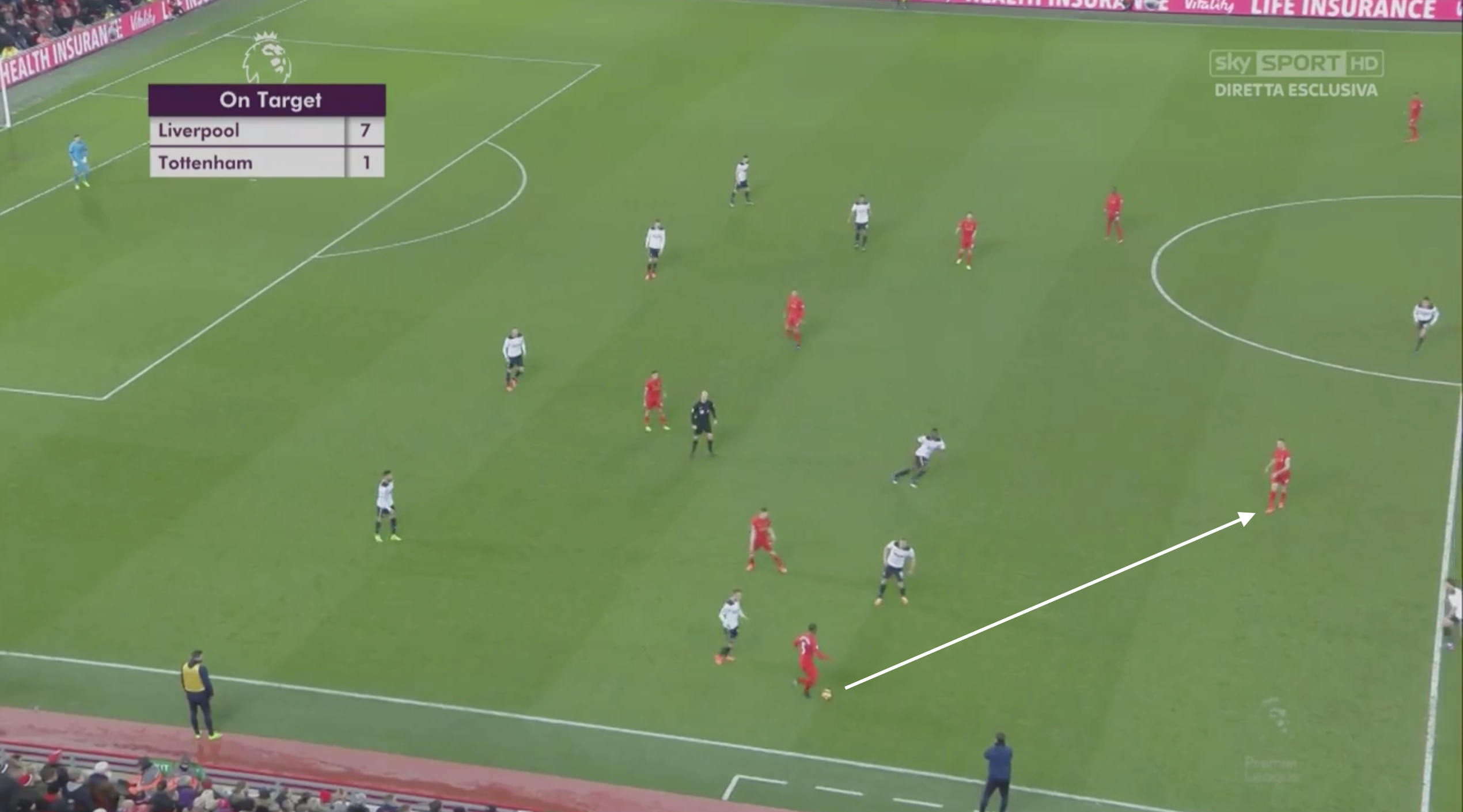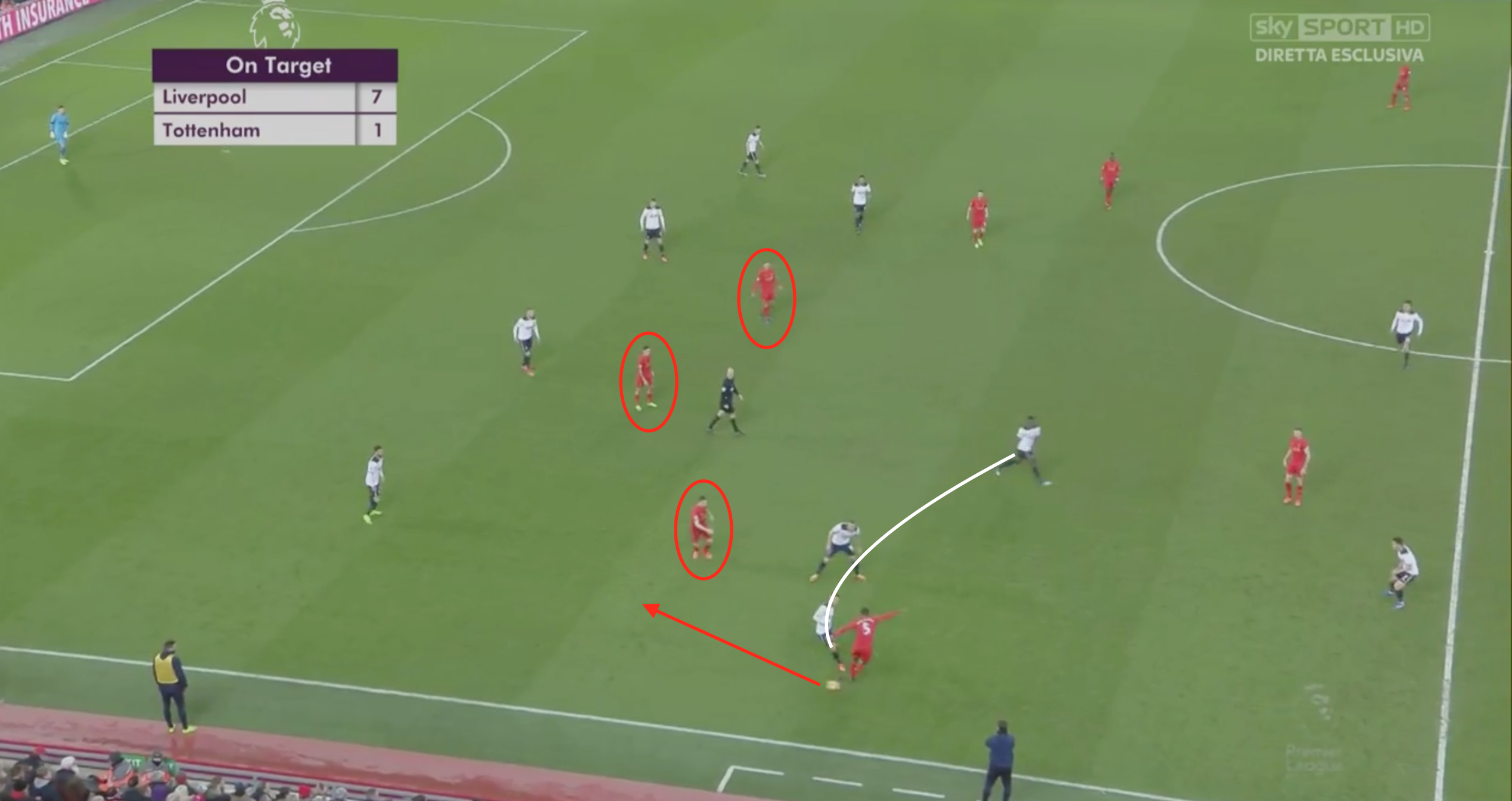 In the above two pictures you get to see just how inventive Wijnaldum can be on the ball. There's a pass on to Henderson, shown by the white arrow, but it's a pass Victor Wanyama is anticipating and he's already making a move to close down the captain.
Instead he plays a back heel pass to Milner and takes three Spurs players out of the game. In behind those three players are Milner, Coutinho and Firmino who are all in space between the lines. It was ingenious.
It's not always about stats and goals but perhaps now people will appreciate what Wijnaldum brings to the table and why he's fully capable of putting on a magic show.