 Liverpool's Biggest Games Are Yet to Come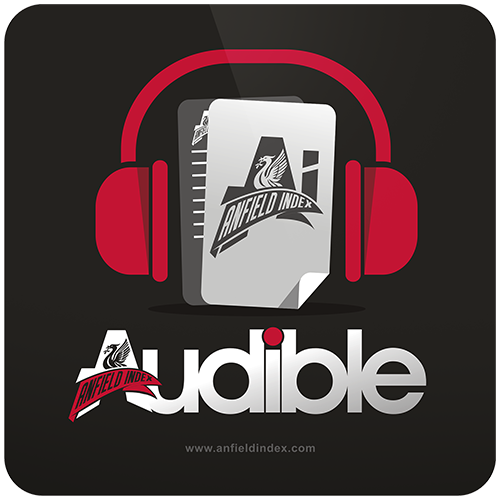 Listen to this article via @AIAudible !
The match against Everton this weekend is a big match, the Merseyside derby always is. This one will be particularly poignant, following the passing of Ronnie Moran. It's almost fitting that Liverpool's next Premier League match, following the sad news that broke last week, should be against Everton. Moran, a legendary figure and integral part of Liverpool's most successful period, was a local lad who became known as 'Mr Liverpool', so the occasion should be a respectful, as well as emotional one.
The legends match against Real Madrid over the weekend saw tributes paid by fellow legends and emphasised the role which Moran played at the club. That though, is what I'd liken to a private ceremony for friends and family to pay their tributes to a loved one. The match against Everton, on the other hand, with a bigger world-wide audience, will be more of a State affair for those beyond friends and family to pay their respects to one of the most influential figures in British football.
Beyond the emotive aspect of the game, I am sure Sky will hype it as, in some way, vital to Liverpool's aspirations of securing Champions League football next season. Undoubtedly, it is big and will play a part, but rather than games against opponents such as Everton or more recently against Arsenal and Manchester City, Liverpool's biggest games are yet to come. A scan through Liverpool's results this season and it's apparent that rather than the 'big' games, it's the games against perceived weaker opposition that have been more telling; Liverpool's Achilles' heel, if you will.

In particular, it's the games away from home against the weaker teams that has been a problem. Defeats away at Burnley, Bournemouth, Hull and even Leicester, as well as a draw at Sunderland, have been as equally frustrating as they have been disappointing. Apart from the Bournemouth game, where we were in complete control until we capitulated, all those disappointing results have been as a result of very disappointing performances. Whether it be tactical, psychological or somewhere in between, the apparent lack of energy and aggressive intent in those games has been a question Jürgen Klopp and his team have struggled to answer this campaign.
It's Anfield Index's own Simon Brundish that has long said "beat the dross, win the League"; a statement that some scoffed at because the games against the top teams are seen as more of a barometer and they are an opportunity to take points from your rivals. However, the ability to dispatch the mediocre and poorer sides in the Premier League can have a significant impact. Outside of the top six teams in the league there are 84 points on offer and although it's unrealistic to expect to win every one of those games home and away, a 75% success rate would equate to 63 points. Alternatively, that is 2.25 points per game, a figure that should not be seen as unreasonable and a decent base from which to build upon.
To put it into perspective, Chelsea are currently on course to finish the season with 93 points. Very few teams have broken the 90 point barrier in the Premier League, so it would be an incredible achievement if they actually do it. Of their current points haul, an unspectacular 13 have come from their 8 games against the top six, that is 1.63 points per game, whereas their remaining 56 points have come against the other 14 teams at an unbelievable 2.80 points per game. They truly are the exponents of the Simon Brundish "beat the dross, win the league" theory.
Even if you want to argue that Everton should make it a top seven, Chelsea would still have 53 points from the other 13 teams at 2.79 points per game so far this season. It's fair to say their ability to beat the mediocre and poor teams has served them well and barring an implosion of epic proportions, will win them the league this year.
By contrast, Liverpool are averaging 1.89 points per game against the teams outside the top six this season, or 1.83 points per game if you believe Everton make it a top seven.
Over the course of the season, that's a lot of expected points dropped. Whilst it's easy to illustrate where the gap lies, it's another thing to bridge it. Winning those so-called big games do demonstrate the ability of our manager and some of the quality within the squad, but the difficulties against the rest perhaps highlight some of the deficiencies that exist.
It's why that, as big as the game against Everton always is for Liverpool, it's the remaining eight league games after it that will be bigger. The midweek hosting of Bournemouth and the opportunity to avenge the dramatic loss back in December immediately springs to mind. After that, it's the two away games at West Brom and Stoke that are arguably just as big as any game against Manchester City or Arsenal, given our patchy away form against those types of teams this season. The recent win over Burnley was a difficult one and described as ugly, but it was a vital victory and something similar could easily be required at home to a recently resurgent Crystal Palace.
How we perform in those four games, against the profile of sides we've found so troublesome, could have huge influence upon on our fixtures in May. Failure to "beat the dross", could conceivably render May inconsequential. However, positive results from April will make the remaining away matches to Watford and West Ham as big as any visit to Old Trafford or Stamford Bridge; the games at home to Southampton and Middlesbrough as vital as when Tottenham or Manchester City came to Anfield.
So emotion and bragging rights aside, Liverpool have much bigger games ahead than Everton. In many ways, it will be the so-called little teams that define Liverpool's season.