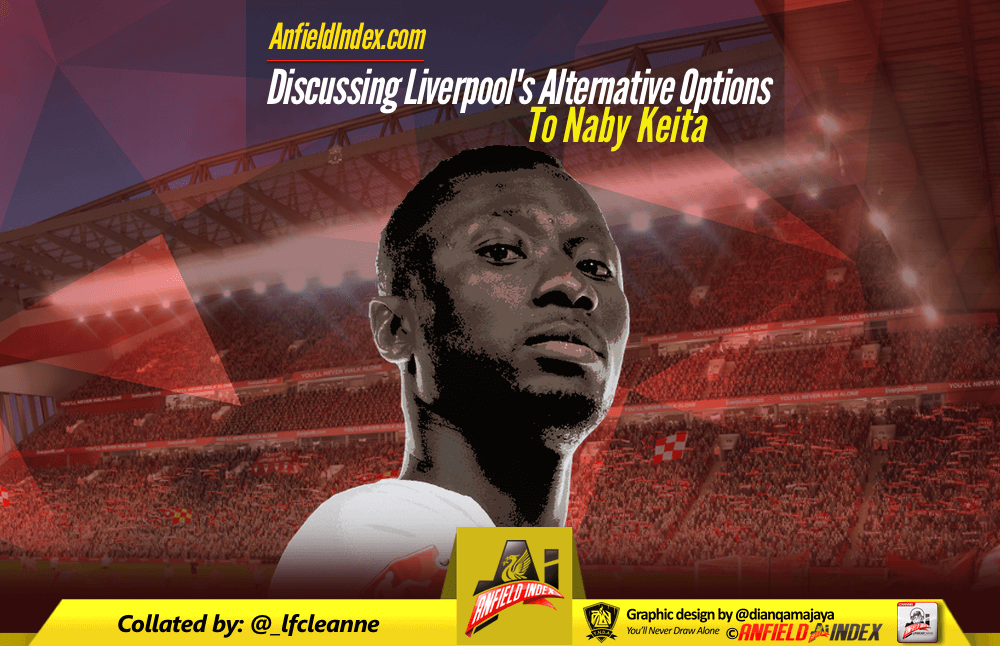 Discussing Liverpool's Alternative Options To Naby Keita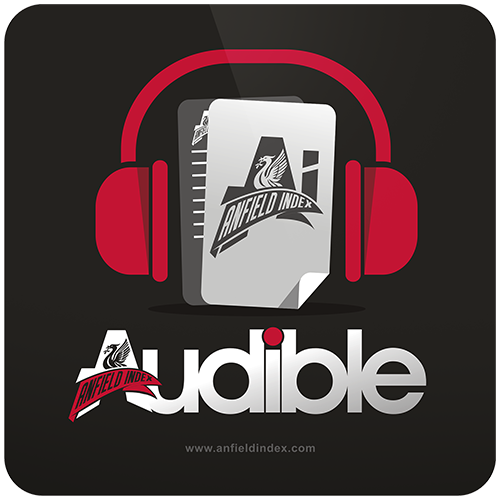 Listen to this article via @AIAudible !
Having hit the Bundesliga by storm during the 2016/17 season, Naby Keita has attracted rife interest from across the globe. Jurgen Klopp has identified the midfielder as one of his priority targets this summer, but with RB Leipzig set to dig their heels in and rebuff any approach for their star man, Liverpool may need to look elsewhere.
I asked some of the Anfield Index writers who they would like to see at Anfield should a move for Keita fail to materialise. Below are their players of choice, or lack thereof.
Leon Goretzka [Ollie Emmerson]
A powerful midfielder who can attack and defend, Goretzka may be a slightly cheaper alternative should Liverpool struggle to get the Naby Keita deal over the line.

There had been tenuous links to Liverpool for Goretzka before during Klopp's tenure, and it's fair to say a midfield paring of Goretzka and his countryman Emre Can would be a fairly imposing ones.
A tall player who knows where the goal is but is also extremely handily defensively, Goretzka would likely be interested in a move to Liverpool, with Schalke unlikely to stand in the 22-year-old's way as long as they got a solid fee.
Goretzka would add goals, physicality and also passing ability to the Liverpool midfield, although they could struggle if coming up against Bayern Munich – who have been linked recently.
Kevin Kampl [Aaditya Narayan]
Yes, he might be off to China to rejoin Roger Schmidt. But Liverpool should ideally not allow that to happen, if they miss out on landing Naby Keita. After all, Jurgen Klopp was the man who gave Kampl his big break, signing him during his last season with Borussia Dortmund.
Why do I think Liverpool should take the punt on Kampl? In my view, the one midfield vacancy available, will be to partner Phil Coutinho and Emre Can, in a first-choice set up. Gini Wijnaldum, Adam Lallana and Jordan Henderson are available, yes, but Liverpool could easily play up to 60 games next season, and with depth, they need quality in depth.
That is what Kampl will provide. He was part of a mediocre Leverkusen team last season, and stood out. Compared to Lallana and Wijnaldum, Kampl had considerably more defensive actions per 90 minutes last season. He averaged 2.38 interceptions per 90 minutes, comfortably more than any of Liverpool's midfielders.
He also averaged 1.38 key passes per 90 minutes, the same as Lallana and comfortably more than Wijnaldum. This ability to do a job in both departments along with a terrific engine should ideally endear Kampl to Klopp, given the way the big German wants his teams playing.
RB Leipzig have good reason not to sell Keita. And if they don't, Liverpool definitely have good reason to look at Kevin Kampl.
Renato Sanches [@DistanceCovered]
This was a tough one, as I view Naby Keita as a special midfielder who's ideally suited to Jurgen Klopp and the Premier League. However, after narrowing my shortlist, I opted for Renato Sanches.
One year ago, Sanches was being hailed as the biggest talent in Europe, after announcing himself internationally by firstly engineering a move to Bayern Munich, and then starting for Portugal in the Euro 2016 final after several influential performances from the bench throughout the tournament. Aged just 18, Sanches was being proclaimed as Portugal's golden boy, and Bayern were being applauded for securing him for such a reasonable fee at £27.5m, with a 5-year deal affirming their belief in his potential.
However, since his move, Sanches has somewhat regressed due to his struggle to retain the limelight in a squad full of world-renowned stars. Similar to the case of Salah during his time at Chelsea, Sanches has been denied the minutes and opportunities to develop and establish himself as a regular in Bayern's XI. A move to Liverpool could benefit Sanches in the same way AS Roma benefitted our newest signing, Mohamed Salah.
The word recently used to describe the type of midfielder Klopp wants was 'dynamic', and Renato Sanches is certainly that. The 19-year old midfielder plays with a rawness and bravery that ultimately benefits his game and allows him to stamp his authority on football matches, as demonstrated at the Euros.
He's physical and aggressive with an impressive level of stamina for a teenager, which subsequently allows him to be a nuisance to opposing players when making efforts to recover possession. Sanches' stamina, pace, acceleration and strength are ideal for Klopp's approach, and the player should consequently have no issues adapting to the high tempo style of play and intense training methods in place at the club.
In addition to his physical capabilities, Sanches will also be able to contribute to Liverpool's attack. He's got superior dribbling ability in comparison to most midfielders and operates with a similar playing style to Keita, with flair and directness, and often demonstrates those traits by dynamically running forward with the ball.
Sanches is also positionally diverse which is highly beneficial to Klopp and Liverpool's fluid system, as he's capable of playing in an advanced role, as a no.6 or a no.8, and he's also played wide on occasion.
Still at such a young age, 19, Renato Sanches has plenty of time to be moulded and developed by Klopp, but also has the ability to make an immediate impact. There's every chance that with the right guidance, coaching and education, in three years' time when Sanches reaches Keita's current age of 22, he'll be a better player. Supposedly available for around €35m, he'd be a steal and could potentially be a starter for the next decade.
Wylan Cyprien [Alex Barilaro]
The magic of Keita lies in the multiple functions he's able to perform to the height of excellence: able to be deployed everywhere across the midfield to the same high performance in every position. It's that versatility, combined with the forward drive and ability to skilfully glide past players that makes him a stylistic archetype for Jurgen Klopp's side: so why not go out and get someone who fits that similar archetype?
Wylan Cyprien was on track for a proper breakout season in 2016/17 with Nice, as they surged to the top of Ligue 1 during the first half of the season. He was integral to everything they did, carrying the ball forward, making late runs into the box and being an all-around menace when winning the ball back.
He doesn't quite have Keita's poise on the ball, but when you look at the most integral points that Keita brings to the table – the drive, the forward presence and the ability to carry the ball quickly through the middle of the park – the quicker, unpolished version of Leipzig's midfield puppeteer makes for an excellent fit.
Despite suffering an injury setback which dented Nice's position atop the Ligue 1 table, Cyprien still made him impression on French football. Two of the most impressive statistics: an 89% pass success rate with a forward thinking mindset, and nearly 2 successful dribbles per game (with an 86% success rate when taking a player on.)
He's physical enough that he won't be bullied, he's a forward-thinking passer and he's got some magical feet when he takes players on. As Keita alternatives go, he certainly fits the bill.
No alternative needed [James Nalton]
Keïta is a fairly unique player who will improve Liverpool's first team thanks to a near-freakish all round ability in both attack and defence.
Able to press, pass, and create well; he can play the much sought after role of box to box playmaker, which is the reason he'll fetch a sum over over £50 million should the stubborn RB Leipzig decide to sell.
If he's not available, then why settle for less? Why settle for someone who can't quite do all these things to the same level and won't improve on the players already at the club?
Emre Can or Jordan Henderson can play the deep lying role, moving forward into one of the more advanced slots in the midfield three if required. Adam Lallana and Georginio Wijnaldum provide the options in those advanced positions, while there's now the added bonus of Philippe Coutinho: midfielder.
All of this without mentioning the burgeoning talents of Ovie Ejaria and Marko Grujić who would be wasted if not given game time soon.
It's for these reasons that the best alternative to Keïta, could be no alternative.