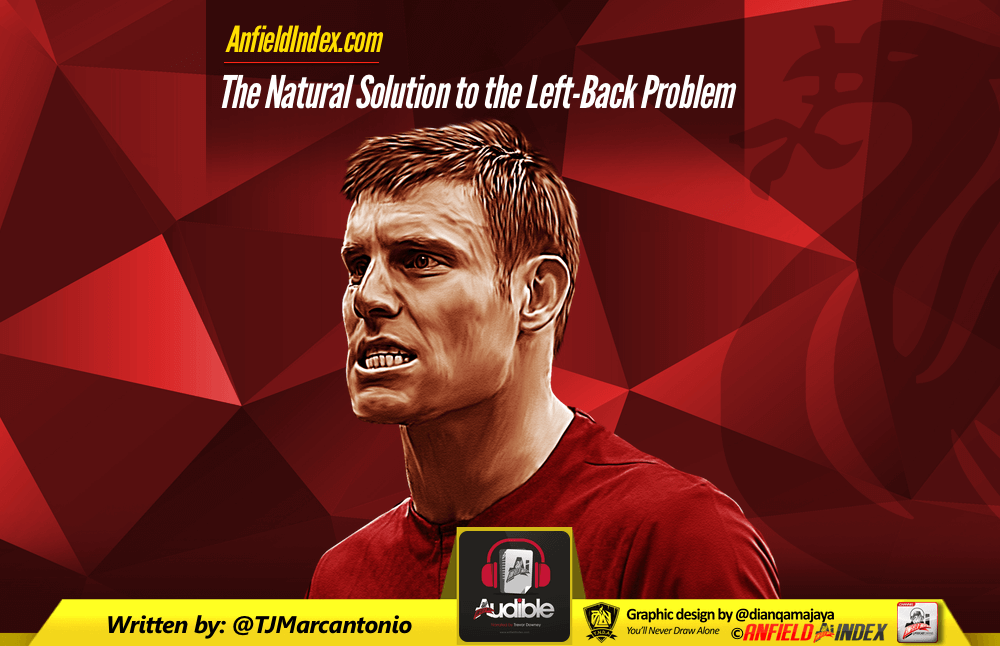 The Natural Solution to the Left-Back Problem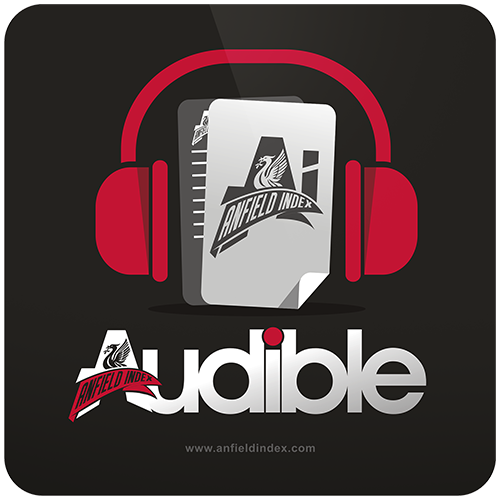 Listen to this article via @AIAudible !
The transfer merry-go-round continues to spin into summer, and Liverpool continue to be linked with names both familiar and outlandish. One position that Klopp is reportedly keen to strengthen for the coming season is left-back, and we all know why. It's because James Milner is not a natural left-back. Right? Erm, Mr. Lahm, a moment of your time, please.
While it's 'natural' to think of Philippe Coutinho doing step-overs in the womb and Simon Mignolet coming into this world with goalkeeping gloves on, it's also important to remember that a player's 'natural' position isn't always natural. In fact, the whole notion is just plain wrong. Playing positions aren't like eye colour or left-handedness; they're not something you're born with, they're something to be experimented with, honed, and then perfected. Of course, each player has his own strengths and weaknesses and these will determine much of where he goes on to play, but some players are just so well-rounded that they have the ability to play anywhere on the field.
Enter Jimmy Milner, the man with the 'boring' tag and the equally boring nicknames: Mr. Reliable and Mr. Versatile. The man that everybody says is not a natural left-back, presumably because he's down as a CM on FIFA 16 and therefore cannot possibly play anywhere else without us all getting nosebleeds.

It's true that perhaps Milner's most impressive season as a player was his final one at Aston Villa. Playing as the box-to-box midfield linchpin, Milner was everything good about Villa that year. He was so good that he made Gabby Agbonlahor look like an England international, and that's some achievement. Milner himself scored twelve goals in all competitions and earned himself a place in the Premier League Team of the Season and a move to City, where he subsequently became the Premier League's number one hole-plugger. Problem position? Stick Milner there.
His lack of playing time in his preferred position was of course the reason he moved to Liverpool. Then Mr. Klopp came along and gently rearranged things in that amicable Kloppy way, and hardly anything was said because, well, look at the way Klopp loses his glasses in celebration; you can't argue with the man. But last season there were always rumblings and question marks over left-back, that mental block in supporters' heads appearing whenever a Milner cross didn't find its man.
What people tend to glaze over, though, is the fact that Dashing Jimmy (just trying out some more generous nicknames here) was one of the best left-backs in the league last year.
Defensively sound, with the engine of Dirk Kuyt with a firework up his backside and a solid delivery in the final third; is there anything more you could want? Well, perhaps. Some would argue that a dominant left foot should be a minimum requirement for a left-back, but that's something that never exactly hampered Philipp Lahm's career. Jamie Carragher, our very own Treble-winning left-back, might have something to say about that, too.
The bottom line is, though, that Jazzy Jimmy Milner is remarkably well-suited to the position and was a big part of our success last year. Let's get this straight: he's not the best in the position in the world, but he has excellent (often underrated) ability and a near-perfect balance of attack and defence. It's true that a new recruit might be better at pinging in Bjornebye-style crosses, or perhaps be more Carragher-aware in defence, but it would be hard to find someone so remarkably adept at both. In the last ten years we've seen the likes of Andrea Dossena, Emiliano Insua, Jose Enrique and Paul Konchesky raiding up and down the left flank. There have been successes, too, but the classy Fabio Aurelio was made of glass and John Arne Riise arguably had his best seasons as a left winger. How many of those would get the nod ahead of Milner?
So the question is, what do supporters, or more importantly, Mr. Klopp, want? Certainly they will want someone to replace the surely-outbound Alberto Moreno, who, if I may be so hypocritical, has never looked anything like a 'natural' left back. He's certainly a natural 'left', yes, but very much lacking in the 'back'. But is Klopp looking for a quick-fix, or something long-term?
A few popular names have been linked with the Reds in this position; Benjamin Mendy and Gael Clichy among them. But perhaps the most popular choice would be Fulham's teen sensation Ryan Sessegnon. At 17, he's not the finished article yet, but he appears to have a big future and would be an ideal alternative to Majestic Milner when that fixture list gets congested and games come flying thick and fast.
Liverpool have plenty of options in the middle of the park and it's hard to see Milner getting the nod in one of the midfield positions this year, especially with Coutinho presumably dropping deeper. But our vice-captain is a leader and an experienced winner who needs to play, and it therefore makes perfect sense that the incoming left-back doesn't demand forty games a season right away, but is rather pruned as one for the future.
And so, while a new arrival at left-back is likely to arrive in the coming weeks to much furore, Liverpool shouldn't forget that they already have someone tailor-made for the role. The Mighty Miln is, after all, the most natural of left-backs.