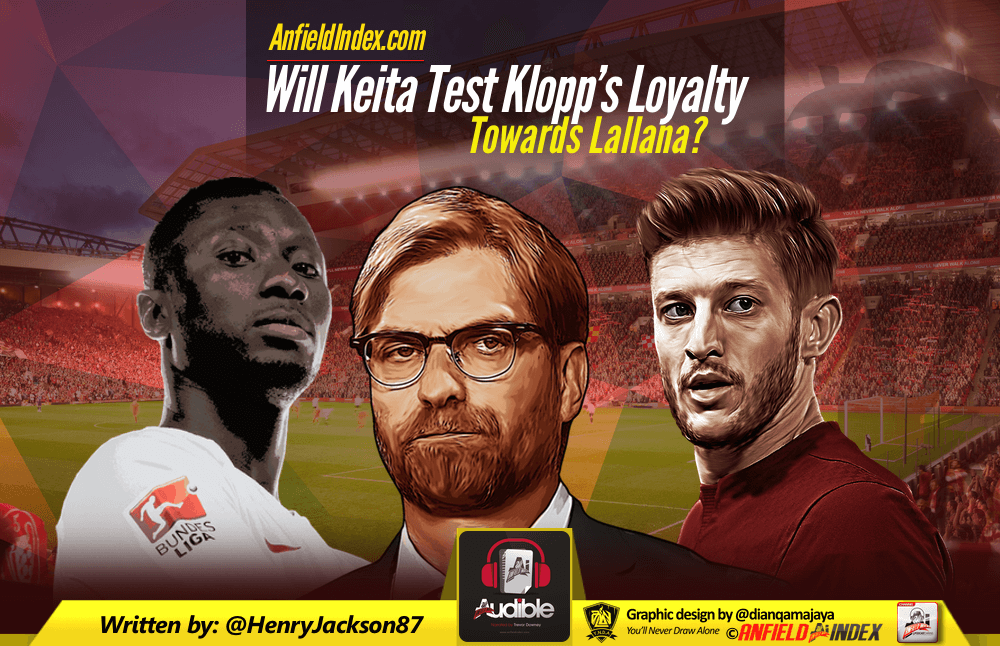 Will Keita Test Klopp's Loyalty Towards Lallana?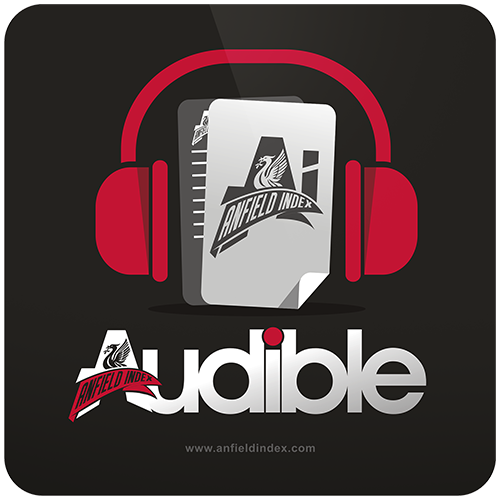 Listen to this article via @AIAudible !
It is no secret that Adam Lallana is one of Jurgen Klopp's favourite players.
The Liverpool manager has spoken in glowing terms about his silky midfielder endless times since taking charge in October 2015, and Lallana's game has improved immeasurably under his new boss.
For the first year or so of his Anfield career, the 29-year-old was a much-derided figure, as too many limp performances failed to justify the £25 million the club splashed out on him.

Almost as soon as he and Klopp linked up, however, we started to see the player that earned a PFA Player of the Year nomination for Southampton back in 2013/14.
Moved into more of a central midfield role last season, Lallana was outstanding when Liverpool were at their unplayable pre-Christmas best, roaming in between the lines and wreaking havoc with his quick feet, intelligent mind and work ethic.
Most importantly, so much more substance was on show in the Premier League, with goals (8) and assists (7) coming at a more rapid rate, and at key times.
When Lallana was missing, the Reds lacked a spark to their attacking play and a zip to their pressing game, with a thigh injury in March and April a key reason for the Reds limping their way to a top-four finish. They immediately looked better when he returned in the final weeks.
Along with Roberto Firmino, the general consensus is that Lallana is the player Klopp is most fond of, but is a tricky situation on the horizon for the German?
If reports are to be believed, Liverpool are still working hard on getting a record-breaking deal for Naby Keita over the line, with the RB Leipzig midfielder likely to cost approximately £70 million.
The 22-year-old has been Klopp's primary transfer target all summer, along with Mohamed Salah and Virgil van Dijk, with his exceptional performances last season seeing him named the Bundesliga's second-best player in 2016/17, behind the goal-hungry Robert Lewandowski.
Assuming Keita does join Liverpool this summer, it is almost impossible to see him not being one of the most important players at the club.
For Klopp to be willing to pay such a huge amount of money on a player says all you need to know about his ability, especially considering the Reds boss' refusal to spend recklessly in the transfer market.
So where does this leave Lallana?
With Jordan Henderson and Emre Can battling it out for a regular starting place in front of the back-four, that leaves two midfield positions up for grabs in Klopp's preferred 4-3-3 system.
Gini Wijnaldum would be expected to be one of those to make way from last season, although it should be stressed that Liverpool being in four competitions will ensure everyone earns plenty of playing time.
Then there's Philippe Coutinho, who could well be utilised in his preferred central berth next season, rather than being shifted out to the left, where matches can occasionally pass him by.
The arrival of Salah has paved the way for Liverpool's No.10 to weave his magic in an Andres Iniesta-like role, as he did so wondrously at West Ham in May, making the fight for places even more competitive.
On paper, it looks as though Klopp's go-to midfield-three would be either Henderson or Can sitting deep with Keita and Coutinho ahead of them, which then leaves Lallana on the sidelines.
As touched upon, we shouldn't be looking at Liverpool having a set 'best XI' next season, simply due to the amount of football being played, but in the biggest games, Lallana could struggle to remain a key man.
Klopp always has things up his sleeve that nobody can predict – who thought that he would use James Milner at left-back this time last year? – and it may be that he is working on a system to continue to get the best out of Lallana and the rest of his midfielders.
If he ends up having to leave out his next-door-neighbour, to whom he almost acts like a father figure to, it will be a decision made with a heavy heart.
This whole situation should be looked upon as one huge positive, though, with Liverpool finally on the cusp of having a genuinely strong squad for the first time in years.
To have players of the calibre of Henderson, Can, Wijnaldum and Lallana worrying about their place in the team can only be a good thing.
Keita might not end up signing, but even if he doesn't, we will be having the same conversation when a top-quality alternative joins Liverpool.
Klopp has made it very clear over the last two seasons that Lallana is somebody he wants to build the team around, even when some were doubting the Englishman's influence.
It will take a truly top class footballer to come in and oust him, and in Keita, Liverpool could end up having exactly that.
Should he join, it will be fascinating to see what Klopp does with his side, and most intriguingly, with a player he thinks the world of in Lallana.