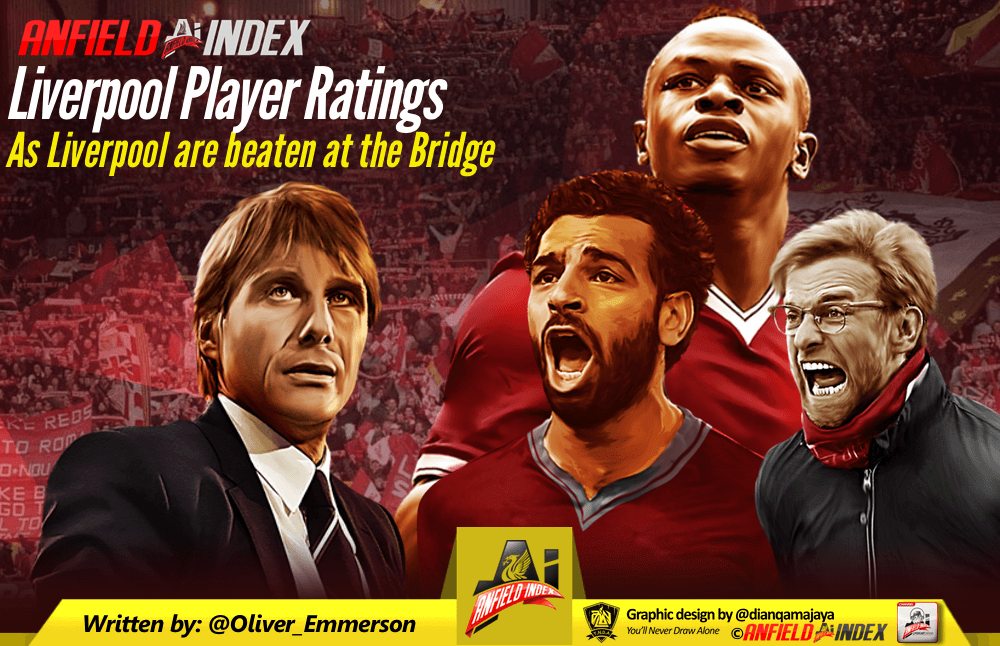 Player Ratings as Liverpool are beaten at the Bridge
Depressing that, wasn't it? I know we've got a certain other competition on our minds but the last few league performances have been dreary at best.
Chelsea win 1-0 and we've got another Middlesbrough (H) job on our hands next weekend against Brighton. We should get it done but it'd be lovely if we didn't need to.
Ratings, sorry if I'm harsh.

Is Clyne worth the hassle?
Loris Karius (6): Couldn't do anything for the goal, was fine apart from that. Claimed some crosses well, seems to be doing more of that recently.
Nathaniel Clyne (5): Always enjoyed relative success against Hazard in the past but seemed to forget everything he knew about defending on a few occasions. Him getting forward in hope only to turn around and knock the ball back to Lovren crushes my soul.
Dejan Lovren (6): Maybe he should do better for the goal but there are two lads versus his one.
Virgil van Dijk (6): Nothing silly, wish we could clone him so we could have him as a striker all the time.
Andy Robertson (5): Surprisingly poor on the ball and a little rash in the tackle, the former may have had something to do with his teammates.
Trent's performance positive
Gini Wijnaldum (6): The number six gets a six. A little passive defensively at times which was frustrating but you've got to love his Dutch nature when he's trying to dribble his way out of a telephone box past seven men.
Trent Alexander-Arnold (6): Arguably Liverpool's best passer of the ball, showed that a few times. Interesting whether Klopp's looking to fast-track him into a midfield role or just using him there due to lack of options.
James Milner (5): Was running around looking like he'd just finished a marathon after 10 minutes, get some sleep Milly.
Where was Salah?
Mohamed Salah (4): Disappointing from Salah, who was marshalled very well by the Chelsea back-line. Has these games sometimes but he normally scores so you forget about it. A real off day.
Roberto Firmino (5): Tried and tried but couldn't really make an impact, was controlled well by a good home defence. Save the goals for Kiev mate.
Sadio Mane (6): Liverpool's best attacker, some filthy skills in the first half that made Victor Moses look like a befuddled school child. Credit must go to Mane for putting in solid enough numbers earlier in the season before really picking up steam towards the end.