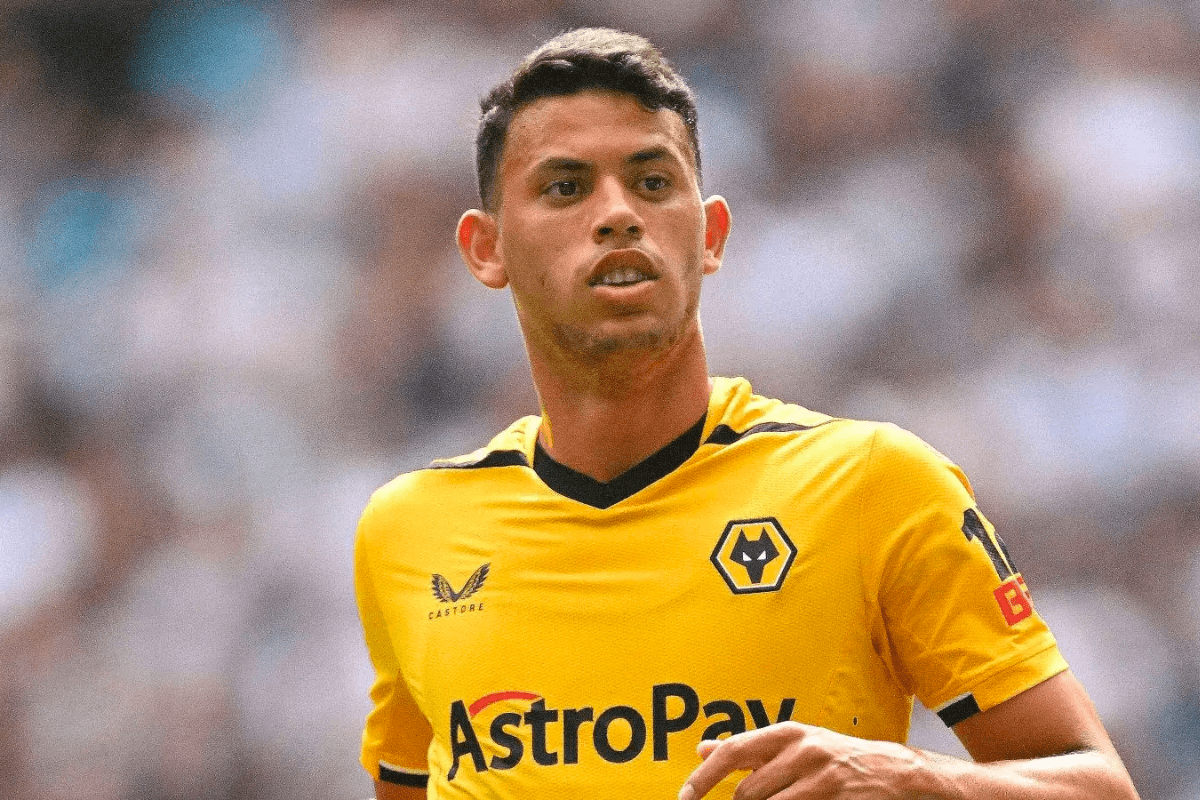 Why Nunes as a Bellingham Alternative for Liverpool is Unacceptable

Welcome to 2023, everyone – Liverpool are still an absolute nightmare to watch.
Monday's dire 3-1 defeat away to Brentford was the latest in a long line of unacceptable performances this season and they were deservedly punished for it.
A run of four Premier League wins in a row may have been encouraging, but ultimately, those results had only continued to paper over the cracks.
Just as Liverpool's latest act of ineptitude got underway in west London, news was breaking regarding another potential midfield signing.
According to the Telegraph, the Reds are back in for Matheus Nunes, a mere matter of months after he ended up joining Wolves instead.
The former Sporting CP man is someone who Liverpool could now look to sign at the end of this season, with a January switch seemingly out of the question.
It is rumour that seems to have come from nowhere, especially considering his short stay at Wolves to date, but there are concerns that Nunes could even be viewed as a cheap alternative to Jude Bellingham.
Let's face it, with a midfielder surely – for the love of god, please! – coming in this month, is there really a reality where FSG are willing to sign three players in the middle of the park across two transfer windows?
Frankly, the idea of Nunes coming in rather than Bellingham is something that should rightly make Liverpool supporters' blood boil from the off.
This is no great slight on the Wolves man, who has made a solid start to life at Molineux, making 12 Premier League starts and averaging 1.8 tackles per game.
Capped 11 times by Portugal and only 24, Nunes is someone who would add much-needed legs in Liverpool's midfield, at a time when too many are either running in cement or simply lacking defence-minded nous.
But Nunes is not Bellingham. Not even close.
While the Portuguese player would likely be an upgrade on some of those at Anfield, from the too-old Jordan Henderson to the too-young Harvey Elliott, he feels more like a safe pair of hands than anything. An uninspiring signing who Liverpool wanted, but weren't exactly distraught to miss out on last time around.
Bellingham, on the other hand, would be one of the biggest statement signings of Jurgen Klopp's entire time in charge, such is his long-term potential as one of the best players of his generation.
At 19, the Borussia Dortmund star is already bossing matches at club level – he scored four goals in this season's Champions League group stage – as well as standing out for England at the 2022 World Cup.
This is a monster of a footballer – one who won't be able to solve Liverpool's midfield woes on his own, but could also become a genuine superstar at Anfield.
At this point, Liverpool must sign Bellingham. Missing out on him now would feel like a crippling blow, having been considered the front-runners for so long.
He seems to like the idea of heading to Anfield, as do his family, while Klopp has flirted with him as subtly as a 14-year-old boy at his end-of-school-year disco.
The money must be stumped up by FSG, and on top of that, Nunes should also come in, or a midfielder of a similar ilk who can take up a key squad role.
Before that, a midfielder needs to be signed in January, or Liverpool will risk missing out on a top-four finish and putting Bellingham off completely, with a move to Real Madrid or Man City more likely.
Quite frankly, it is a do-or-die situation for the Reds in the coming months and their midfield business could genuinely shape the future of the club.