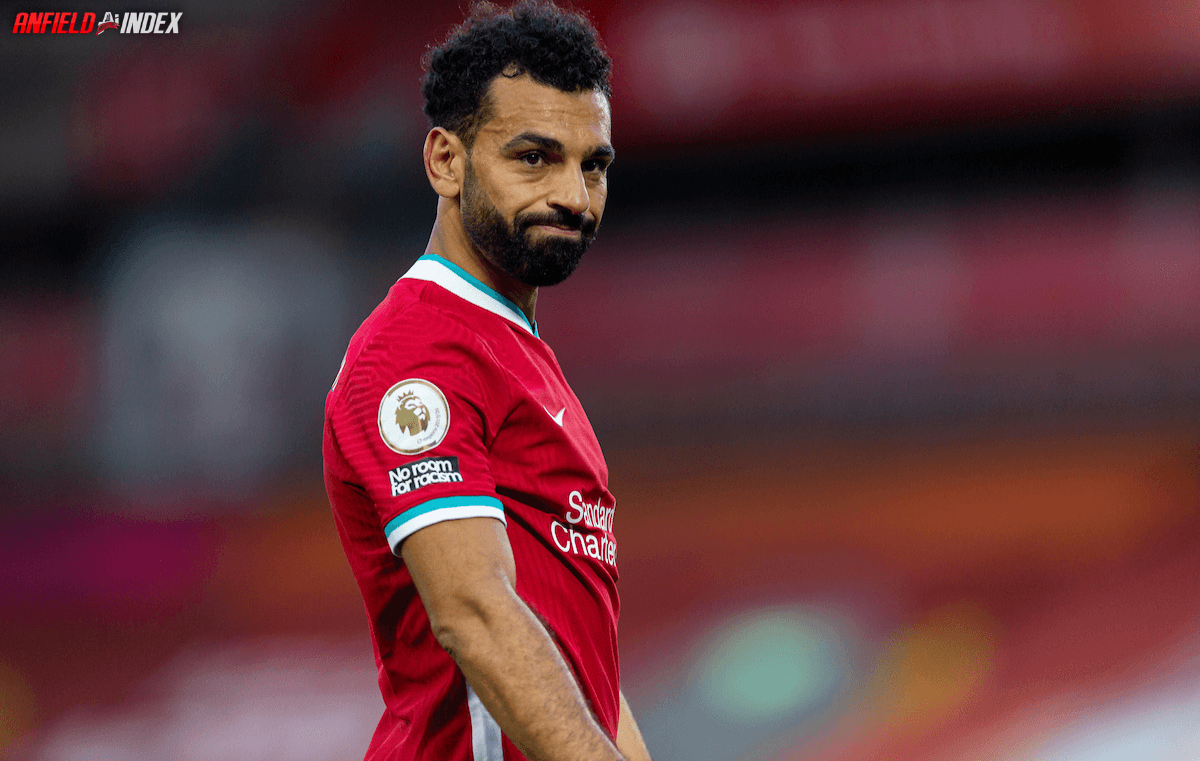 Could Liverpool Sell the Egyptian King?
A few reports surfaced in the latter part of last week, linking Mohamed Salah with a move away from Anfield. PSG have been mentioned as a potential destination, with a fee of around £80m being mentioned. As this season becomes destined to remain a disappointment, it could mean a huge summer overhaul of the current playing squad, with a few surprise names likely. Though I'm adamant that the Egyptian King should be a key component to what comes next, it is conceivable that under new ownership (and proper financial backing), Jurgen Klopp may well look to completely rebuild his attack, as well as his midfield.
When the Reds were at their rock & roll best, it was within a well-oiled and functioning system that would sweep opposition sides away. The period between winning both the Champions League and Premier League, was a time that saw them heralded as the world's best team. The centre backs were as dominant as the world class keeper behind them. The midfield was a workaholic group that would simply snatch the ball away, whereas the attack was the unconditional envy of the world. Leading that attack was our sensational number 11, a man that took the Premier League by storm, breaking varying records along the way. With his age and profile perhaps not ideal for a reassembling of the side, it could well see both parties accepting his end of season departure.
When the Reds were at their rampant best, it was with the marvellous Bobby Firmino operating as that intoxicating false nine. His role was to facilitate the venom of his wide attackers, whilst protecting the midfield three. There was a time when he was the system within the structure, with Salah & Mane able to benefit from the selfless exploits of our Brazilian. That number nine no longer possesses the physical resources in order to fulfil those past levels of play, with a clear and intended migration (by Klopp) to incorporate a more rampaging version of a central striker.

At some point last season, it became clear that the continual low block was something that the management team would look to overcome. With an air of arrogance about their decisions, it's seems there was an assumption that the Reds would merely continue to control games, with an extra attacking component added. We have seen many areas of our team fall away this season, though the question around our leading scorer seems astounding, especially after the desire to secure his new deal. The fact that we have taken away a central and operating figure appears to have taken away much of which made Mo so ruthlessly efficient. Between the likes of Sadio & Bobby, there was always a clear understanding of roles when in those central areas, which is something that Darwin is unable to delivers. In recent weeks, Cody Gakpo has been utilised in a middle role, and you get the sense that it is a plot designed to extract the best of a Egyptian captain.
Below are some of the stats, which are restricted to his time at Anfield.
Mohamed Salah
Age – 30-years old (DOB 15/06/1992)
Current club – Liverpool
International – Egypt
Height – 5ft 9inches
Weight – 73kg
2017/18
52 games – 44 goals & 16 assists.
2018/19
52 games – 27 goals & 12 assists.
2019/20
48 games – 23 goals & 13 assists.
2020/21
51 games – 31 goals & 16 assists.
2021/22
51 games – 31 goals & 16 assists.
2022/23
31 games – 17 goals & 7 assists, so far.
That there is an astonishing list of personal figures, of a man I once heralded as the 'world's greatest in waiting'. As a squad, we have allowed areas of the group to regress so substantially, that world class operators have seen their levels fall away. In order to recreate brilliance, we will require those that possess an ingrained and brilliant nature. Our rebuild demands the likes of Mo and Virgil remain, otherwise the road to redemption will be far more treacherous.
To sell Mohamed Salah would be a mistake, one that has to be averted. Our only hope is that some form of consistency can be attained this season, alongside the unveiling of potential new owners. A new and revamped squad can therefore be the revitalisation that certain players require, players that we desperately need in order to regain our true standing. Though I will be looking at possible successors to Mo, if he does leave, I still stand by the logic.
Mohamed Salah helped take us to greatness, therefore we must now build a team that can allow him to take us there once more.