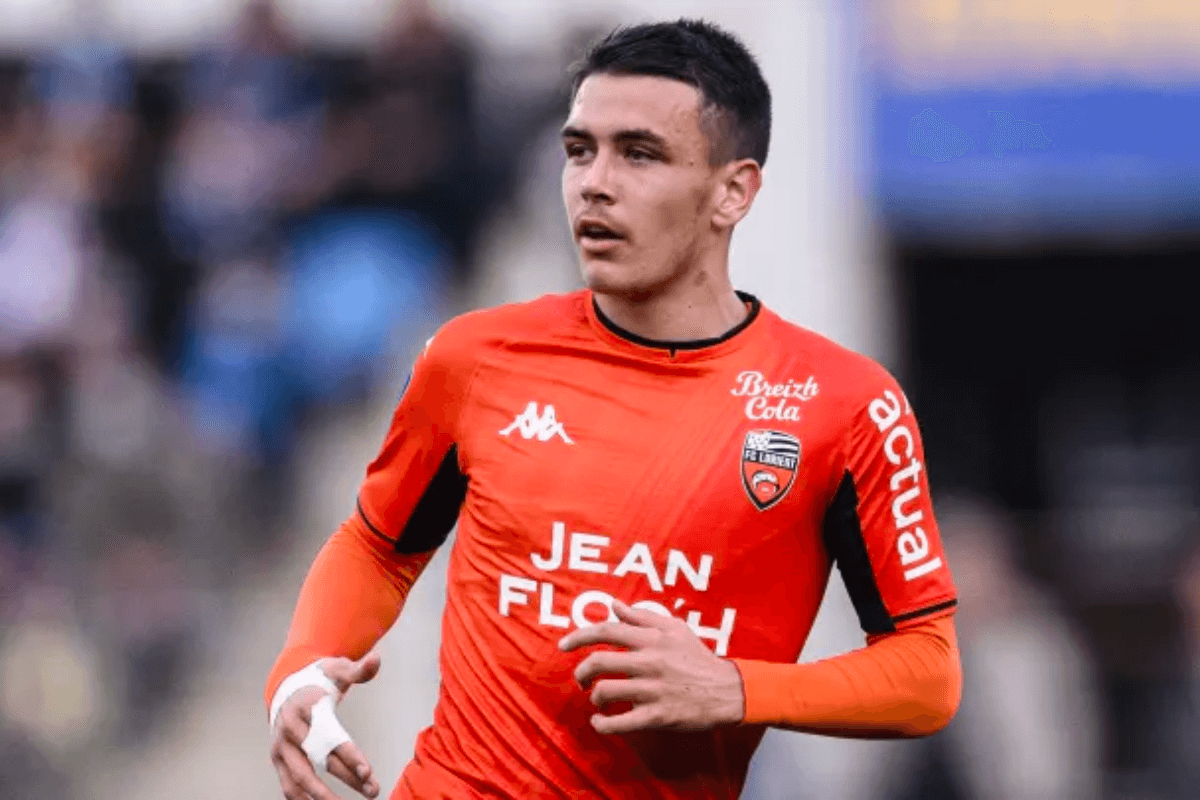 Could Enzo Le Fée Become the Thiago Understudy?
I've always loved the idea of senior and highly established players mentoring young talents. This season, we have heard that Stefan Bajčetić has been taken under the wing of his fellow Spaniard, Thiago Alcantara. Our number six is one of the world's finest central midfielders, therefore it is heartening to hear that he is using his experience to help the next generation of Liverpool player. So often we have heard of players, such as Cristian Ronaldo, trying to create avenues for only themselves, where knowledge and guidance should always be passed down. With our former Barcelona man entering the twilight of his career, we have to look at how best to prolong his stay, thereby making sure he is available when it matters most. With Naby Keïta once seen as the Thiago alternative, his own summer departure will mean some form of controlling presence will be needed, in addition to the strong and dynamic bodies that will hopefully be forthcoming. Both entities are needed, and if we are to once again be successful against the teams that are both vigilant and organised, then a Thiago type of midfielder will often be needed on the pitch.
At Real Madrid, we have seen the legendary Luka Modrić operating at a very high level, despite being in his 37th year. The signings of Eduardo Camavinga, Aurélien Tchouaméni and Federico Valverde, have allowed enough rotation within the midfield, that the Croatian captain has had his minutes managed. Our 46-cap Spanish international, Alcantara, is of a similar level, with an eye watering list of accomplishments. His ability to control a game means that a robust and physically dominating midfield must be built to compliment him, if we are to get back to our best levels. The fact that our little Guinean is leaving (at the end of his contract), means a similar type of player should be sought, in order to try and replicate the on-ball finesse that our 31-year-old brings.
Around the middle of February, there were various links to Enzo Le Fée, of Ligue 1 club Lorient. The 23-year-old has seen his stock on the rise recently, with some stand out performances in the French top division. When looking at the varying players that Liverpool have been linked with, he is perhaps a different entity to those commonly mentioned. Different games require differing skill-sets in order to impact particular games, therefore, 3-4 central midfielders must to be targeted this summer. I love the sound of Manuel Ugarte and Kouadio Koné, working alongside Thiago, with the beauty of his game matched by the beast of those two forceful players. Mason Mount could then be that third addition, with an ability to play different roles, dependant on the system. It would be the fourth player that would be the niche requirement, which is where Enzo Le Fée would fit in.
Enzo Le Fée
Age – 23-years old (DOB 03/02/2000)
Current club – Lorient
Nationality – French 
Height – 5ft 7inch
Weight – 58kg
Club appearances – 155 games
Club goals & assists – 8 goals / 19 assists
Total minutes played – 10,267
International caps & goals – 0 games / 0 goals
With five goals and six assists in 28 games so far this season, he is having a productive campaign. As a slightly more offensive player, he has played as many games in central midfield, as he has in the more attacking role. His ability to maintain possession and recycle is a key facet to his game, with a playmaking role for his current club. Despite his slight nature, he would become that entity who could complement the workhorses in and around him. He predominantly plays as part of a middle three, with one of those designated as the holding presence. His role is to facilitate control and start attacks, which is something we have lacked against low block teams so far this year. I believe this is why Thiago was signed in 2020, though the structure has aged out since that point. Despite the drop off of our midfield, the ideals in wanting a pure controlling midfielder should be persevered with, only with more abled bodies around him. We know that variation will be needed (across an entire season), therefore it is vital that we also look at a new recruit that can be moulded into what Thiago so often brings us.
Le Fee is currently rated at €12m on Transfermarkt, which is the kind of deal that could help supplement the more expensive targets. I would suspect that the fee would be closer to €20m, yet that would still offer the type of age and model which has been successful before. I think it's important that we target players that are on the edge of their prime years, so that we can exploit and improve them to the highest peak. We have too many teenager's intertwined with those that are over the hill, which has led to continuing problems.
With much to do and many more names likely to present themselves, I suspect this is one that could dance around the gossip pages. We are looking to install a new Sporting Director, therefore the names and faces could change. In regards to young Enzo, I would keep a keen eye on his development at Lorient, as he could well become someone we aim to get over the Anfield line this summer.