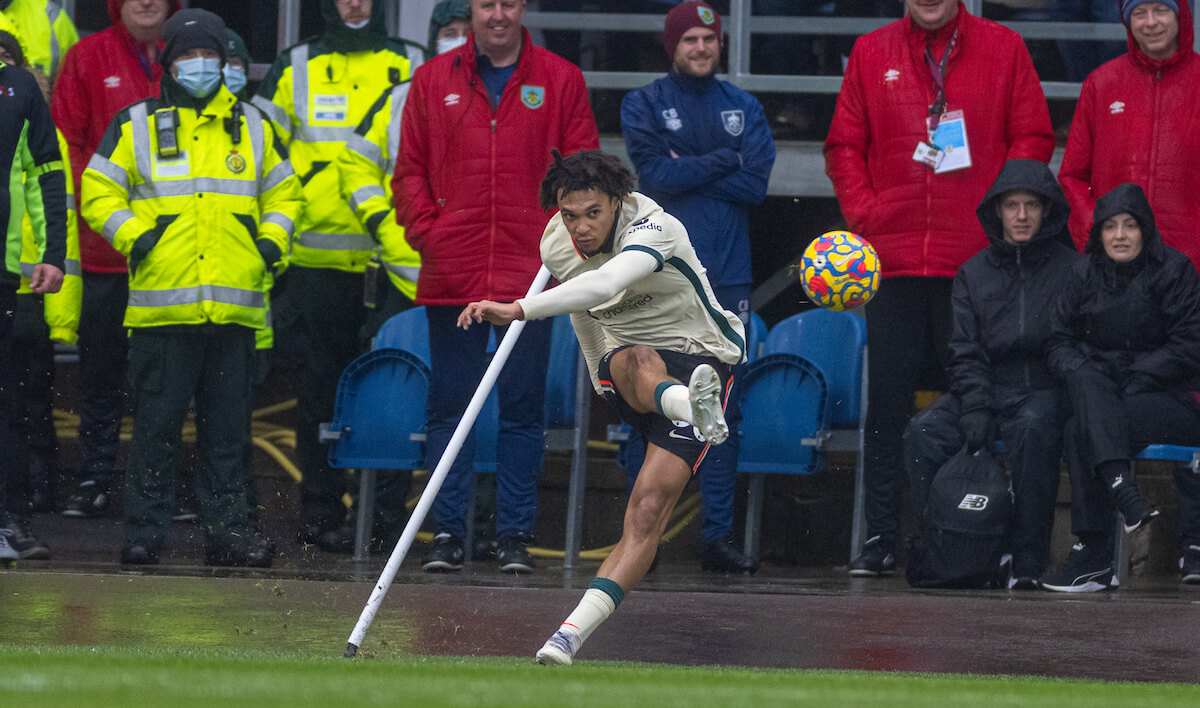 Trent Alexander-Arnold: Nothing more than a blip
When we look back on this horrible, instantly forgettable season in years to come, every Liverpool fan will have their own choice as the Reds' worst player.
There is a depressingly long list to choose from, from the past-their-best Fabinho and Jordan Henderson to the out-of-sorts Joel Matip and Joe Gomez, with only Alisson really performing at his usual level.
As things stand, however, it could be Trent Alexander-Arnold who stands out as the poorest of the lot, having endured an extremely poor campaign.

The defensive flaws that rival fans once liked to exaggerate have been alarming, the assists have dried up – he only has two in the Premier League in 2022/23 to date – and even his effort levels have been questionable at times.
This is a shadow of the footballer who was arguably the world's most influential full-back between 2018 and 2022, and it has often been painful to watch.
Some of the reaction to Alexander-Arnold's form has still been scandalous in recent weeks, though, with the 24-year-old almost written off by some and treated like Liverpool's sole issue by others.
It is beginning to feel like a genuine witchhunt from rival supporters, the media or even some Liverpool fans, but it is largely nonsensical hyperbole that seems to exist more and more in the modern game.
That's not to say that Alexander-Arnold's performances haven't been bad.
He hasn't been good enough a lot of the time and has looked increasingly lost, being roasted by wingers week in, week out, and he deserves criticism for making the same mistakes and often not being switched on.
That being said, there's no need for such a huge overreaction.
The truth is, this is nothing more than a blip for Alexander-Arnold – one that many great footballers throughout history have suffered.
For four years or so, he found a remarkable level of form, as he made a quickfire leap from being a young hopeful to a truly world-class talent.
He performed like a right-back version of Kevin De Bruyne and Steven Gerrard, proving to be the creative hub of an all-time-great Liverpool team, and there was no better player on the planet in his position.
Someone with such a generational level of talent doesn't suddenly become 'not good enough' in the space of nine months, with a sustained period of relentless football and high-pressure matches looking like it has taken its toll on him.
Like so many Reds players this season, the mental and physical brilliance just hasn't been there for Alexander-Arnold, and he looks like an individual who cannot wait for his summer holiday to arrive.
Come next season, though, there is every chance that we will see the Englishman back to his best, having recharged the batteries, cleared his mind and hopefully returned to pre-season as part of a far stronger Liverpool squad.
A few significant midfield signings will instantly make Alexander-Arnold's job easier – the ineptitude of Fabinho and Henderson hasn't helped him at all, while Mo Salah doesn't exactly track back often to help him out – and Ibrahima Konate being available more often would also be huge.
More competition at right-back wouldn't be a bad thing either.
To even be considering writing off such a magnificent player at such an early point in his career is ludicrous, and in the eventual story of his footballing life, this is simply a blip that will be looked back on as a real rarity once he hangs up his boots.
Much like his idol Gerrard, he writes his own scripts and will bounce back from this challenging spell, silencing the doubters and showing why football fans are far too quick to lay into a player these days.
If Alexander-Arnold isn't a Liverpool legend already, he will be eventually.