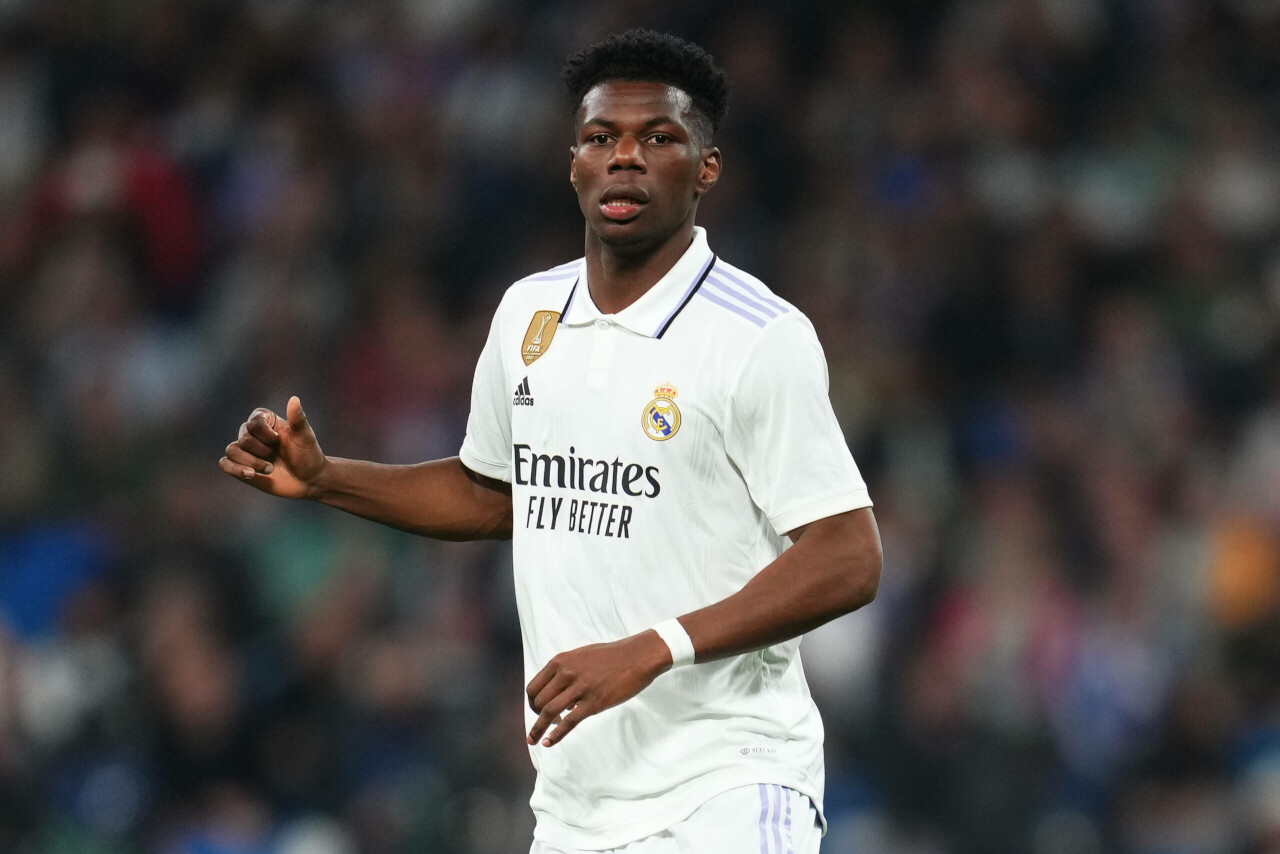 Liverpool's Failed Quest for Tchouameni: Real Madrid Unyielding
Reds' Multimillion Euro Bid Rejected
In what could be described as a hard blow to Liverpool's summer transfer plans, Real Madrid has reportedly turned down an over €60m (£51.6m) offer for midfield maestro Aurelien Tchouameni. Despite their pursuit, it seems Liverpool's tug-of-war with Madrid for Tchouameni's signature has hit a brick wall, as reports from Defensa Central suggest.
Liverpool's zeal to secure Tchouameni was seemingly met with a stone-cold rejection as the Reds' offer exceeding £50m fell on deaf ears. The Merseyside club's interest in the French international isn't new. The Reds initially eyed Tchouameni last summer only for him to ultimately side with the Spanish giants, leaving Liverpool empty-handed.
Real Madrid Solidify Midfield, Liverpool Left Out in the Cold
To further complicate Liverpool's situation, Real Madrid seem to have bolstered their midfield powerhouse by bringing in long-time Liverpool target, Jude Bellingham. Despite Bellingham's potential arrival, Tchouameni's place remains unshaken in the Madrid squad.

Real Madrid perceives the 23-year-old Tchouameni as an indispensable cog in their machine, viewing him as an 'immovable backbone' to cement their future ambitions. With this, it appears Real are poised to deal Liverpool a second blow in their chase for Tchouameni.
The Tchouameni Setback: A Blunt Reminder for the Reds
Without a doubt, Liverpool's failure to secure Tchouameni's services represents a significant drawback. Liverpool envisioned the Frenchman as a key figure to boost their midfield unit, only for Real Madrid's resolve to keep their burgeoning talent to win the day.
Liverpool's rebuffed attempt to acquire Tchouameni is a stark reminder of the fierce competition in the transfer market, and the intricacies involved in obtaining top-notch talents. This is a fact even though Liverpool successfully signed Alexis Mac Allister.
Scouring the Sea for More Fish: Liverpool's Strategy Moving Forward
In light of this setback, Liverpool will be forced to recalibrate their search for midfield reinforcements, eyeing alternatives to bolster their squad. It's time for the Reds to refocus their energy and identify talents that could seamlessly fit into their gameplay, and equally importantly, not break the bank.
Though this would certainly limit the pool of potential signings, Liverpool are no stranger to challenges. Rest assured, the Reds' top-notch scouting team will leave no stone unturned in their quest to find players who could contribute significantly to the team's success.