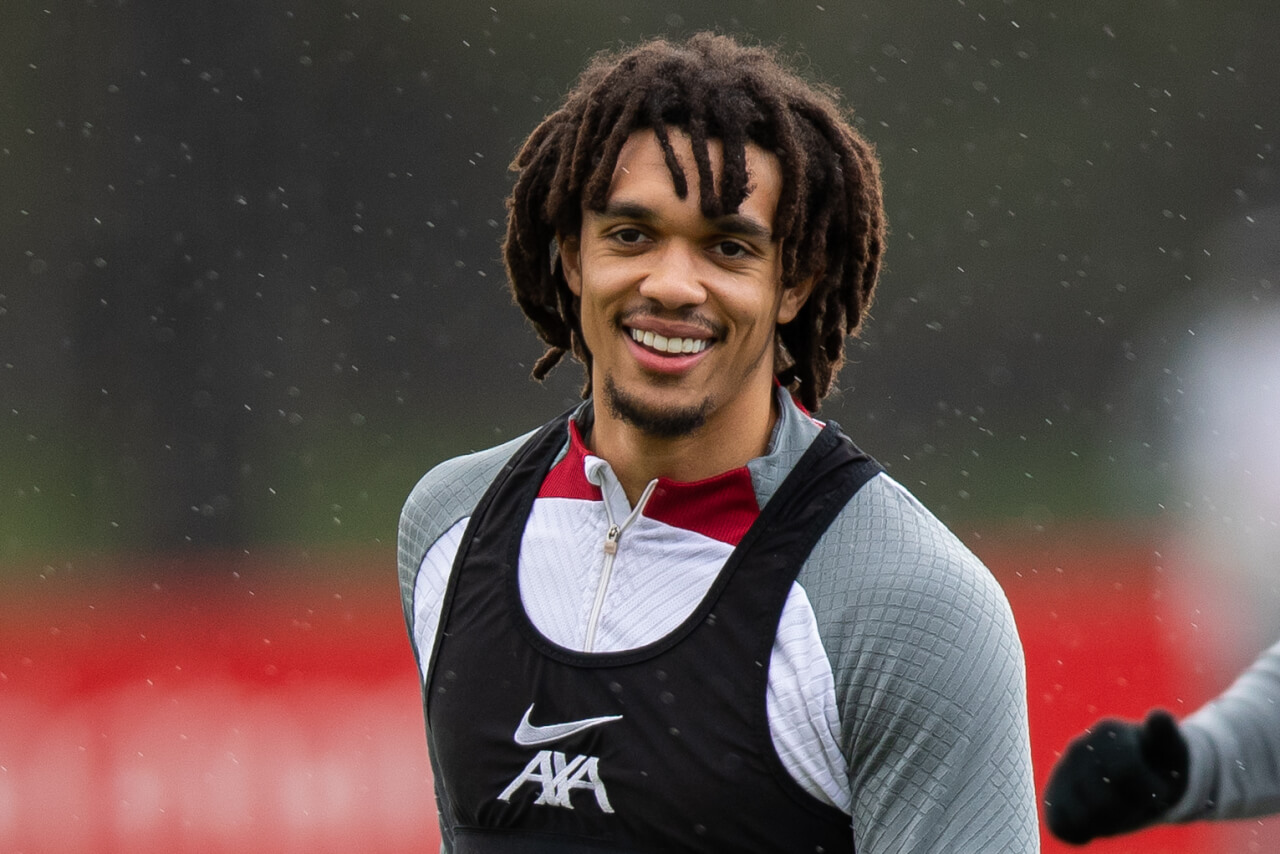 How Trent Alexander-Arnold Prepares for the Pre-season
Trent Alexander-Arnold's Unique Way to Savour the Summer
Liverpool's main man, Trent Alexander-Arnold, has left fans intrigued with a recent sneak-peek into his summer exploits on Twitter.
Liverpool Ace Gears Up for New Season
Known for his energy on and off the pitch, this 24-year-old dynamo is on the countdown to rejoin the rest of the Reds squad for pre-season training at Kirkby, after a brief but exciting international stint last month.
Merely three weeks have passed since this Anfield hero was last seen in an England kit, where he delivered a delicious assist, beautifully setting up a Bukayo Saka goal against North Macedonia. Despite the limited time-off, Alexander-Arnold has managed to squeeze a myriad of activities into his summer holiday.

The weekend saw a Twitter update from the Liverpool star, captioning his series of snapshots with a cryptic 'Trenches, mountains, lakes. Summer 23'.
Trenches, mountains, lakes. Summer 23 pic.twitter.com/gAzB3D9XmQ

— Trent Alexander-Arnold (@TrentAA) July 9, 2023
An Active Summer Off the Pitch
The photographs presented a fascinating collage of Trent's summer adventures, showcasing the player's passion for training and exploration. His active holiday included an engaging gym session, rigorous pitch training, a leisurely mountain hike and an exciting foray into watersports.
Evidently, this Liverpool stalwart has maintained his activity levels during the summer, in a display of his commitment to fitness and a balanced lifestyle. As his followers, we are all anticipation to see him continue to evolve in the dynamic role he embraced during the tail end of the previous season, seamlessly carrying it through the June internationals.
Trent Alexander-Arnold's approach to his time-off has been a testament to his fitness regimen, and Liverpool supporters will be delighted to see him return to Kirkby, ready to kick off the pre-season. His extraordinary approach to balancing downtime with skill maintenance will undeniably add to the dynamic energy that the Liverpool squad brings to the upcoming season.