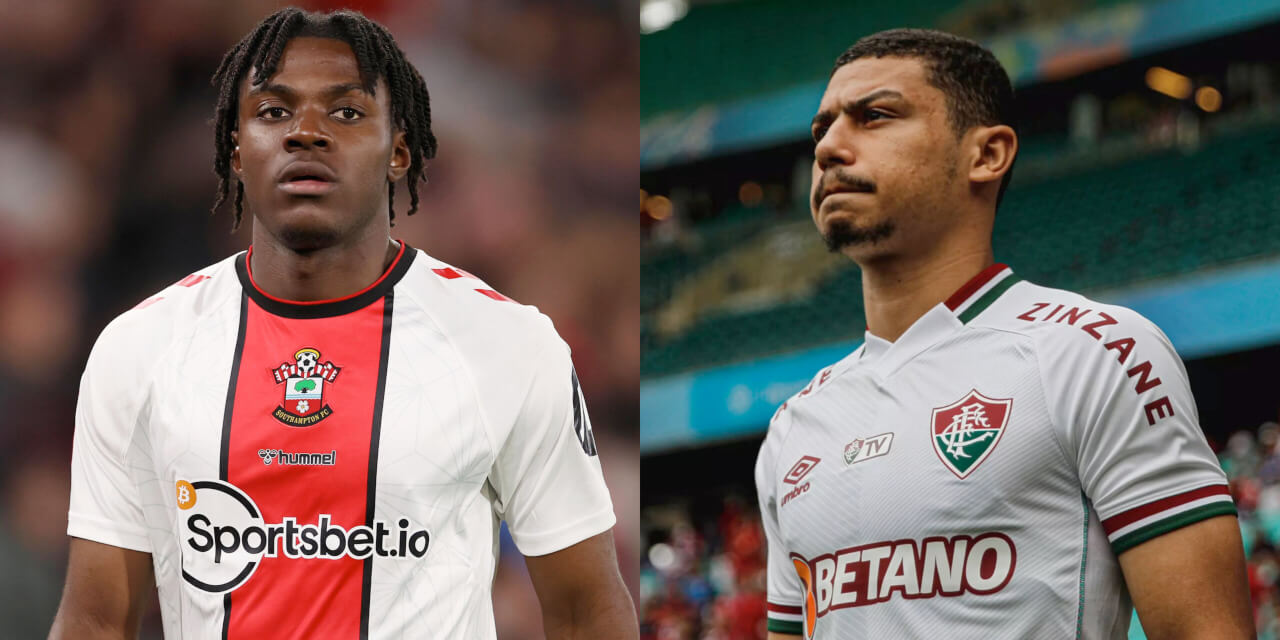 Neil Jones Expects Three More Liverpool Signings
Liverpool Transfer Latest with Neil Jones
The Importance of Strengthening: Three More Signings
Neil Jones's statement to Dave Davis on Anfield Index's Media Matters podcast couldn't be more clear:
"If Liverpool make three more signings, you would feel like they've had a good go at plugging the gaps and strengthening in this window."
This sentiment is shared by many who follow Liverpool, and the anticipation is building as the transfer window progresses.

Liverpool's Midfield Reinforcements: Andre and Lavia
Andre: A Surprise Target
Neil Jones shed light on Liverpool's interest in Andre, the Flamengo midfielder. He described Andre as an interesting player, known for his combative style and tackling ability. "He's a player that I don't think many people know too much about," Jones said, acknowledging that Andre's potential signing had come from nowhere.
Romeo Lavia: Persistent Pursuit
Liverpool's pursuit of Romeo Lavia has been well-documented, with the club having a second bid rejected. Jones explained the situation, saying:
"Liverpool have had the second bid for Lavia rejected, which was over 40 million all in, Southampton still want close to 50 for the total package."
The Transfer Balancing Act
Jones emphasised the need for two midfielders, considering the departures and the current squad's requirements. "I still think Liverpool are too short in out and out deeper lying midfielders," he stated, highlighting the importance of having versatile players.
The conversation also touched on defensive needs, with Jones suggesting that Liverpool might look for a center-back.
Neil Jones: "I expected Matip to leave this summer, and once they've got the Midfield in order, I think Liverpool should sign a centre back."
He continued, "The first game against Chelsea could be a challenging start for Liverpool, but it has the potential to either make a strong statement with an exciting away win or become a bubble burst moment." This insight from Neil Jones captures the anticipation and the challenge that lies ahead for Liverpool.
#MediaMatters: Neil Jones@DaveD0106 is joined by @neiljonesgoal to discuss all things #LFC

Listen: https://t.co/iqjIC0xmP0 pic.twitter.com/AiYkXaVrcW

— AnfieldIndex (@AnfieldIndex) August 2, 2023
Leadership and Strategy: A Natural Progression
The appointment of Virgil Van Dyke as Liverpool Captain and Trent Alexander Arnold as Vice Captain has been met with widespread acclaim. It's seen as a natural choice, reflecting the leadership qualities both players have exhibited.
Liverpool's journey in the transfer market, the emergence of young talents like Romeo Lavia and Andre, and the strategic leadership changes have set the stage for a hopeful season. The words of Neil Jones resonate with the fans, reflecting the hopes, expectations, and readiness to face the challenges of the new season.
The summer transfer window is more than just a time of signings; it's a time of planning, anticipation, and excitement. As Neil Jones aptly put it, preseason games should be taken with a grain of salt, as the dynamics and performances differ from regular matches.
With a focus on strategic signings, nurturing young talents, and preparing for the challenges ahead, Liverpool's upcoming season promises to be an exciting one. The fans are watching, the players are ready, and the stage is set for a thrilling ride.