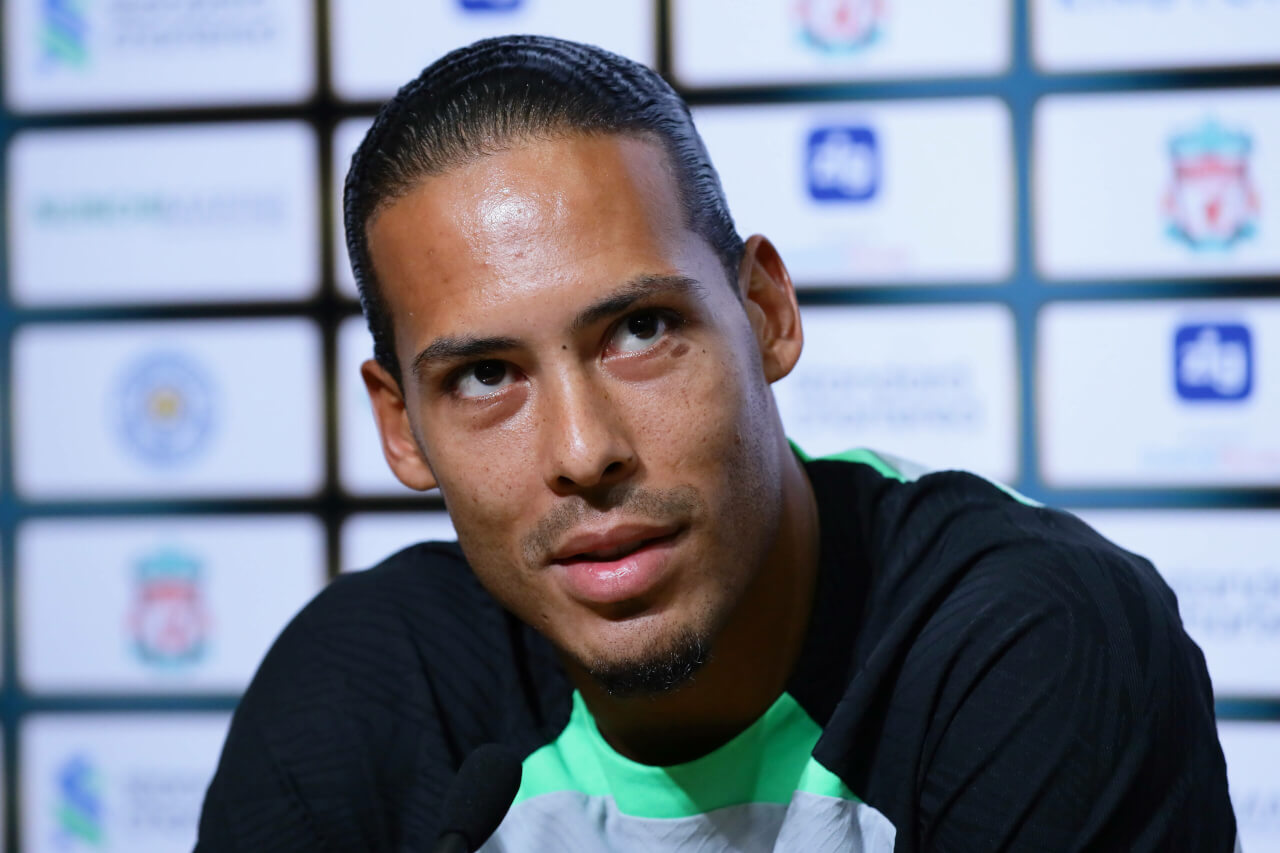 The Ripple Effect of Van Dijk's Red Card
The Rare Red for Van Dijk
In the world of football, Virgil van Dijk is often considered a paragon of defensive stability. His red card in last Sunday's clash against Newcastle United at St James' Park was a rarity, marking only the fourth time he's been sent off in almost 550 appearances for both club and country. The Liverpool captain's dismissal has raised eyebrows and sparked debates, especially given the FA's subsequent charge of improper conduct.
The Challenge and the Referee's Decision
The incident occurred in the first half, when Van Dijk's challenge on Alexander Isak was deemed risky and slightly mistimed. While the Dutch defender did make contact with the ball, it was only after clipping the Swedish striker. Referee John Brooks had little choice but to show the red card, as the foul occurred just outside the penalty area and denied a goalscoring opportunity. Had the offence been inside the box, a yellow card and a penalty would have sufficed due to Van Dijk's genuine attempt to play the ball.
The FA's Clampdown and Van Dijk's Future
Originally facing a one-game suspension, Van Dijk now stares down the barrel of a longer ban after the FA charged him with improper conduct. The 32-year-old has until Friday to respond and could potentially miss Liverpool's match against Wolverhampton Wanderers post the international break. This charge comes amidst a broader initiative by English football authorities to improve player behaviour, a campaign developed in collaboration with the League Managers Association (LMA) and the Professional Footballers' Association (PFA).

The Aftermath: Words and Gestures
Van Dijk's immediate reaction to the red card involved some heated words and gestures aimed at the referee. While some may argue that extending his ban based on this behaviour feels harsh, it's essential to consider the FA's renewed focus on respecting match officials. The question that looms large is whether the FA will maintain consistency in applying these new guidelines.
The Need for Consistency and Transparency
The Premier League has seen sporadic enforcement of new rules around dissent and time-wasting. The lack of consistency is a point of contention among players, managers, and fans alike. Howard Webb, the referees' chief, has promised monthly public disclosures of VAR decisions, but this has yet to materialise.
The Bigger Picture for Liverpool
Should Van Dijk's ban be extended, it would be a significant blow for Liverpool, particularly given their limited depth in the centre-back position. However, what might be even more frustrating is the potential inconsistency in the FA's disciplinary actions in similar future incidents.
In Conclusion
While the FA's efforts to clamp down on player behaviour are commendable, the Van Dijk incident serves as a litmus test for the governing body's resolve and consistency. Only time will tell if the FA's actions will set a new standard or become another point of contention in the ever-evolving landscape of English football.