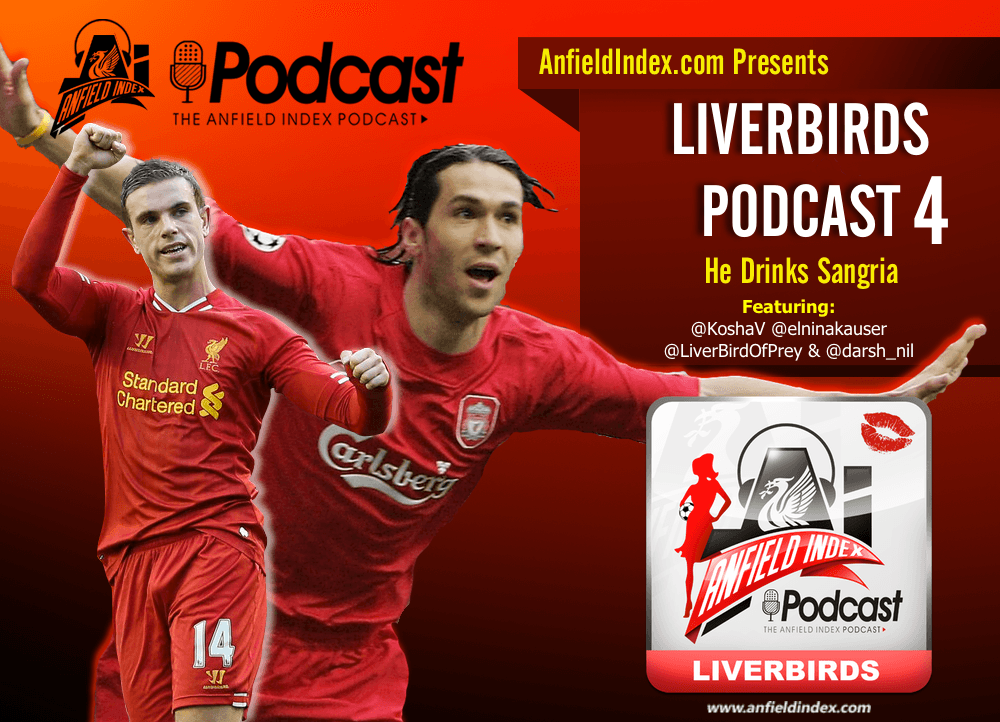 Anfield Index Presents: The Liverbirds Podcast Episode 4
The Liverbirds Podcast Episode 4: He Drinks Sangria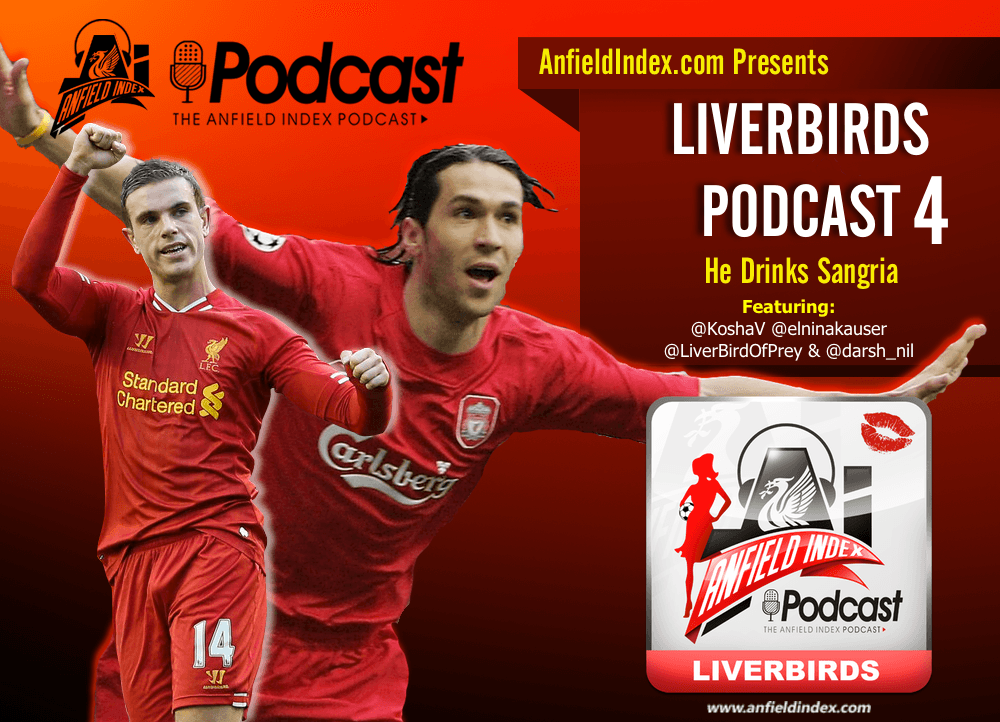 Date: 20th August, 2014
It's episode four of The Liverbirds Podcast and Kosha is stepping into hosting duties again this week. She has regulars Enzo and Nina to form part of her panel whilst the team welcome Darshni Nil, the host of the Indian AI Podcast, to the fray.

The ladies talk about their day at Anfield for the Dortmund game, the Southampton game, they rip into poor Lucas Leiva and Glen Johnson too! Rihanna gets it in the neck too and the ladies discuss the upcoming Manchester City game.
Darshni talks the ISL – a new Premier League in India where Liverpool cult hero Luis Garcia has joined the Kolkata franchise!
All this and more – It's The Liverbirds Podcast!
Download on iTunes
(Only subscribers will receive new episodes immediately)
Host: Kosha
Guests: Nina, Enzo and Darshni
You can listen to the podcast by using the embedded player or you can use the links beneath it.
Listen to this podcast episode | Download this podcast episode (right click and save)