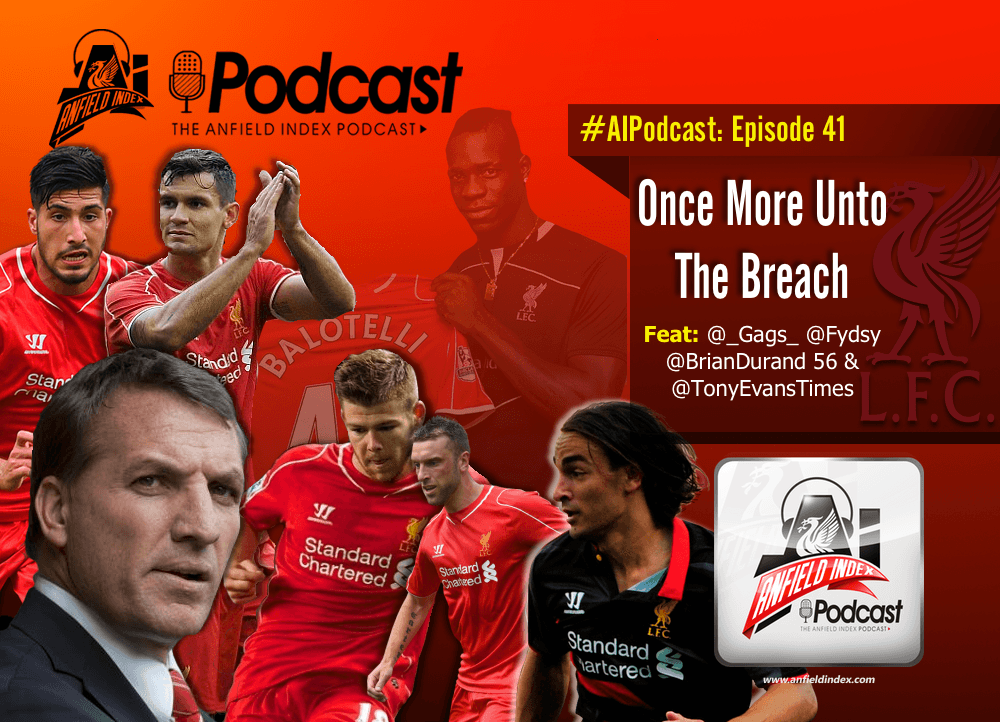 Anfield Index PODCAST: Episode 41 - Once More Unto The Breach
Episode 41 – Once More Unto The Breach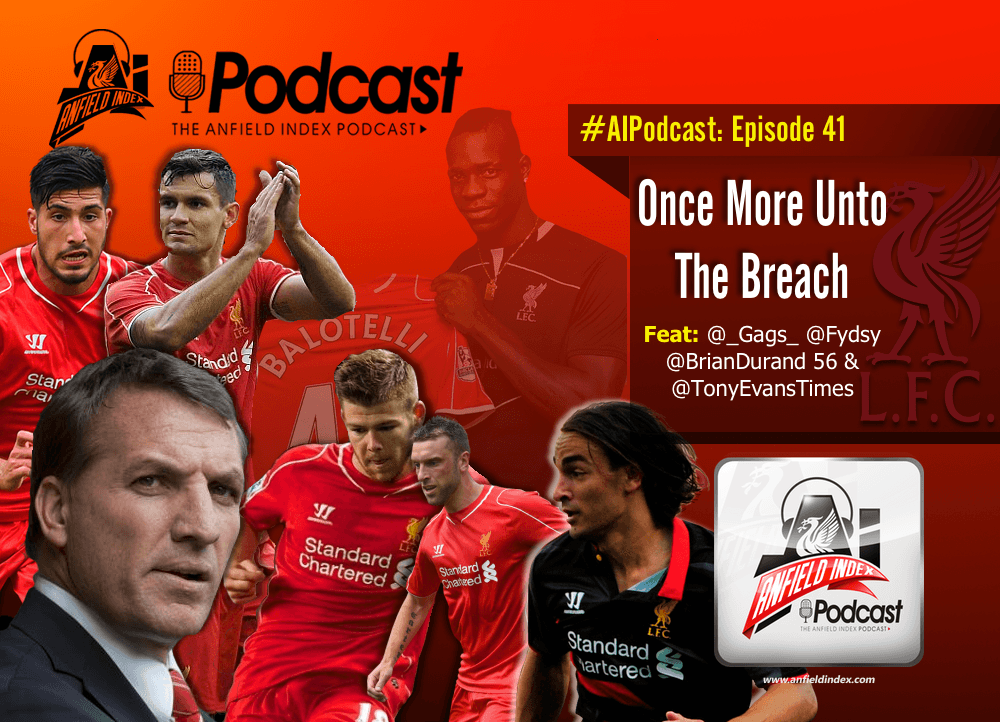 Date: 27th August, 2014
It's Episode 41 and we've got a different panel for you! Joining Gags this week are Jan Gorski-Mescir, Brian Durand and, Football Editor of The Times, Tony Evans.

They briefly talk about the context of Liverpool's loss against Manchester City, what it means, where the issues were in the game. Oh Gags has his usual Pressing Actions Stats analysis too.
The conversation moves onto Mario Balotelli with Brian and Tony adding their two cents to the debate about him.
The main part of the show is previewing Liverpool's Champions League return with the team talking about which teams they'd like to avoid, will teams fear Liverpool and then talk about the golden days of the European Cup or the Champions League!
All this and more…. It's the Anfield Index Podcast!
Download on iTunes
(Only subscribers will receive new episodes immediately)
Host: Gags Tandon
Guest: Brian Durand, Jan Gorski-Mescir and Tony Evans
You can listen to the podcast by using the embedded player or you can use the links beneath it.
Listen to this podcast episode | Download this podcast episode (right click and save)