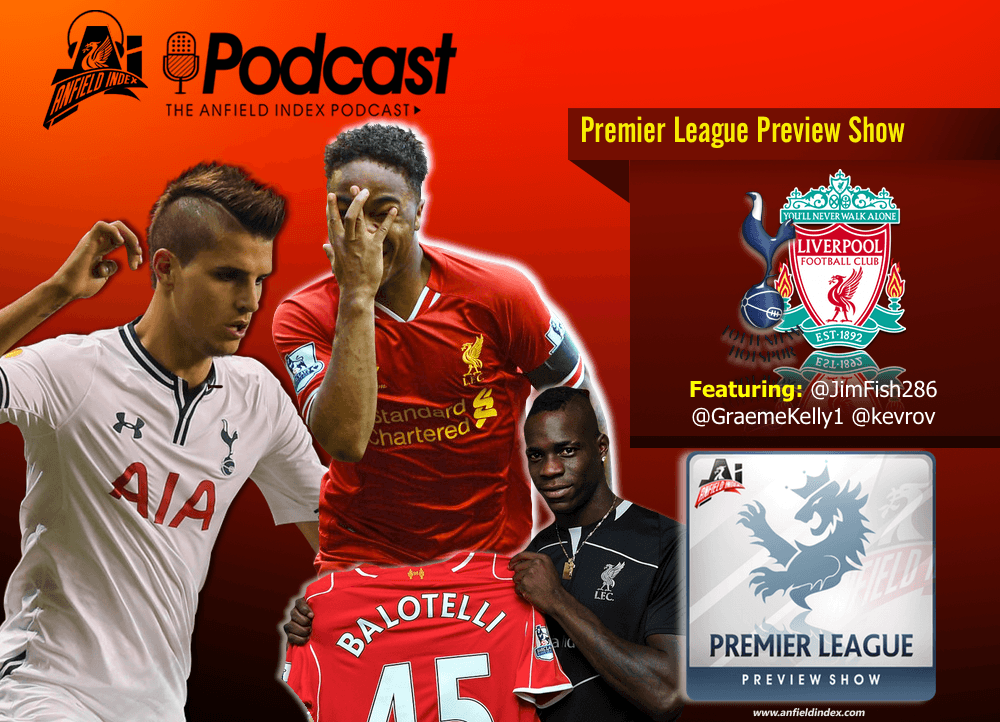 Premier League Preview Show PODCAST: Spurs Vs Liverpool
Premier League Preview Show – Spurs Vs Liverpool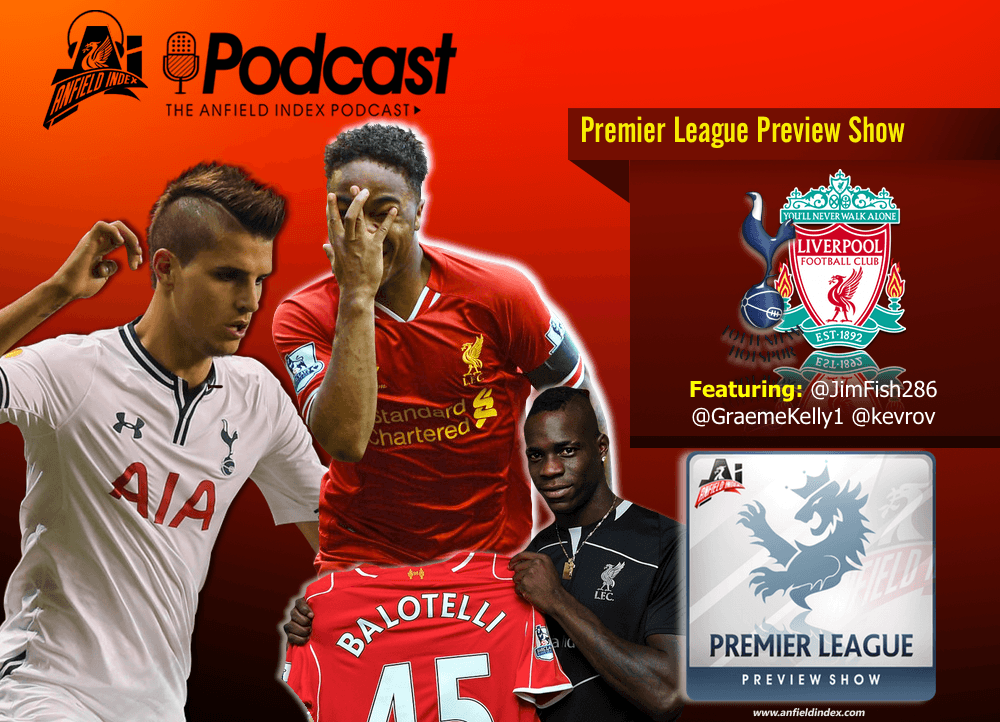 Date: 28th August, 2014
Welcome to a brand new show by The Anfield Index Podcast! 

Jim Fishlock hosts this show speaking to Graeme Kelly and Spurs supporter, and host of the EPL Round Table Podcast, Kevin de Vries.
They discuss both sides excellent players in terms of Erik Lamela for Spurs and the Balotelli signing for Liverpool.
There's also a bit of fun at the start with Graeme put through his paces by Jim Fish's "Proper Liverpool Fan' Quiz!
All this and more… it's Anfield Index's Premier League Preview Podcast!