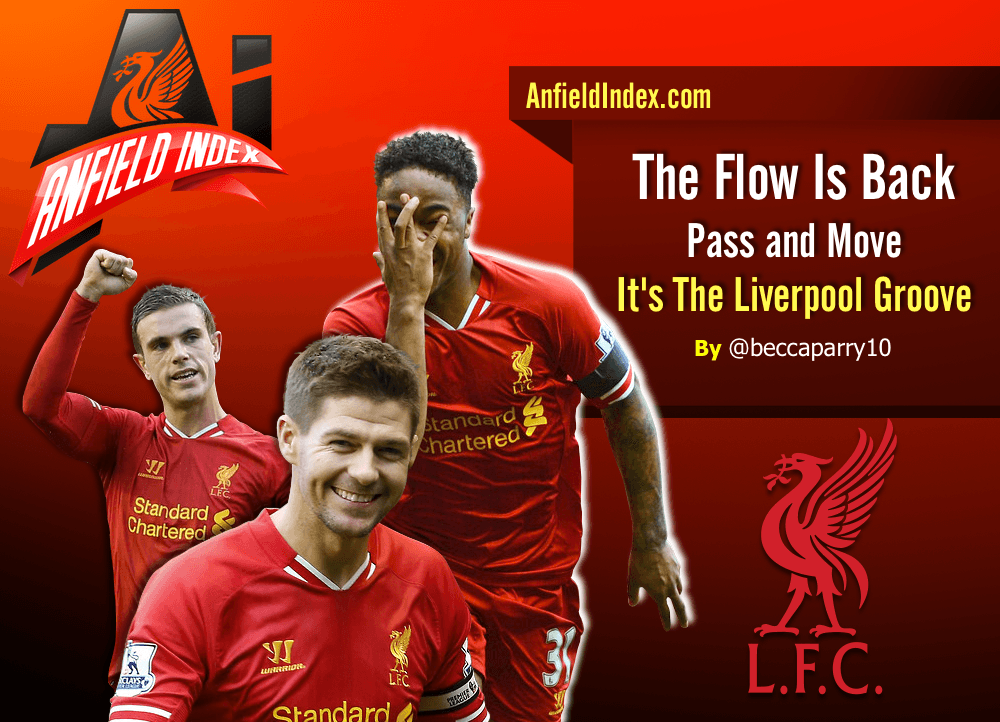 The Flow is Back! Pass and Move, It's The Liverpool Groove
It's taken a couple of games to get back into the momentum of the season. We saw some aspects of what we built up last season in the first couple of games, but only against Spurs did we see the real Liverpool.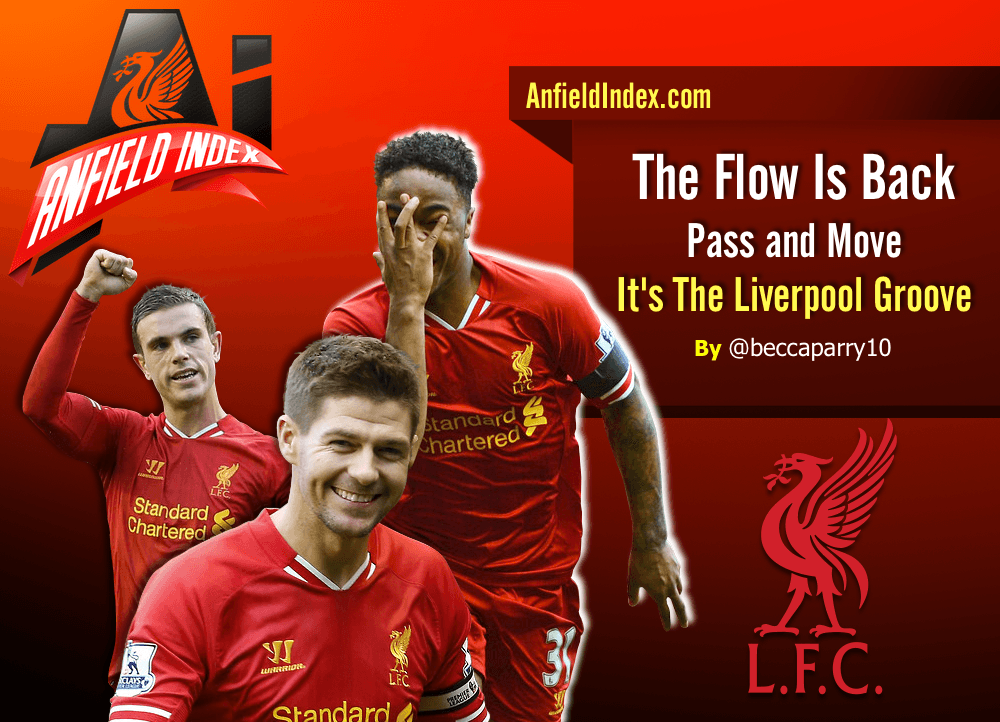 Everyone seemed to have a good feeling about Sunday, which wasn't surprising considering we now lead 12-0 on aggregate in the last three meetings.
Brendan Rodgers definitely seems to have their number. The past three meetings have showcased some of the best football coming from Liverpool, and Sunday provided some real classy moves too.
Although the spotlight was always going to be on Balotelli, he did stand up to the plate in terms of being there when the chances were created. We haven't had much trouble in creating this type of smooth play, but since Suarez was gone, we have struggled to get a few players in who can finish the job off.
Sturridge looked isolated in both games against Southampton and City. Balotelli even as a presence was an immediate plus as he's then got more space to get a shot away. And although these didn't quite come off successfully on Sunday, we did see glimpses of more freedom for him up front.
But what was the most welcome to see was the return of the Liverpool from last season. As soon as the ball was won back in our own half, we were off, and in the process of a fast, slick and penetrating move to break down the Spurs defence.
Our players who have pace used that to our advantage, and we once again saw the best of Raheem Sterling. He finished off a great move for the first goal, where clever runs and perfectly-placed passes from Sturridge and Henderson made it look easy.
Sterling still had a lot to do in terms of finding the back of the net from a short angle, but we were back to being described as "overwhelming" and "outclassing" the opposition. We were playing the type of football that every fan loves to see, and every defender has nightmares about.
Our play was continuously one and two-touch, giving Spurs no time to even gather themselves and organise. The way in which Sterling danced around the Tottenham defence proved that he is and will continue to be a player who fits perfectly into what Rodgers is trying to do with this side.
You need a manager to get the players playing in this way, but more importantly, it's the properties of the players that bring it to life. Jordan Henderson becomes increasingly important as the games go on, and I still strongly believe that we would have won the title last year if he hadn't have been absent for the last few games.
He made 4 interceptions on Sunday, constantly pressing in order to get the ball back and get going again. As soon as we retrieve possession, there is an almost anticipation that we're going to attack forcefully and menacingly.
It's quick, smooth, and unforgiving football. It's everything that Liverpool is known for, and it was gladly welcomed back on Sunday. Our new additions, especially Moreno with his goal, prove that they are also the type of players for this system. We sent out a message at the weekend that last season wasn't a fluke in the way that we played, and we continue to build upon what severely damages teams.