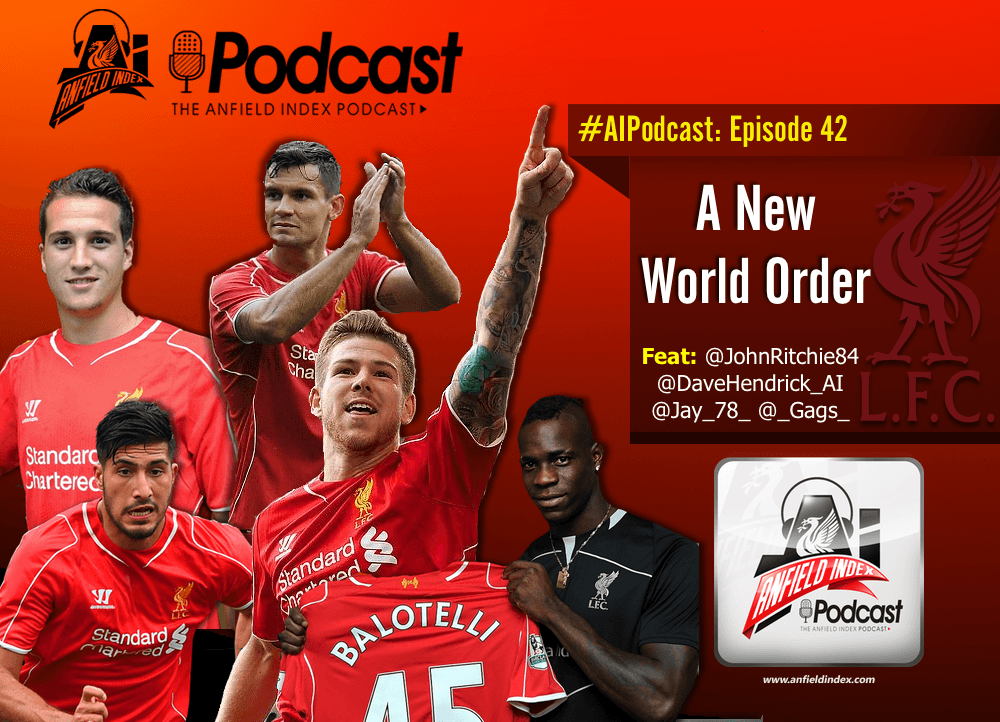 Anfield Index PODCAST: Episode 42 | Liverpool FC - The New World Order
Episode 42 – Liverpool FC – The New World Order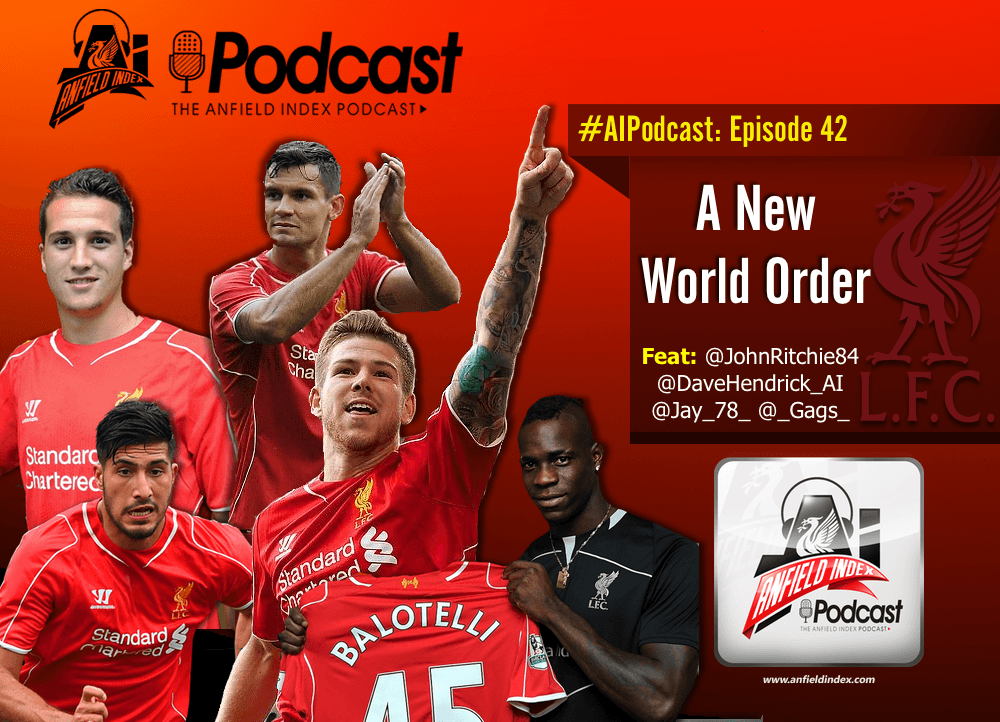 Date: 2nd September, 2014
John Ritchie makes a comeback on this week's episode hosting the show once again. Joining him on the show are Dave Hendrick, Jay Riley and Gags Tandon.

They discuss the impressive win against Tottenham at length picking out the better performers whilst Dave has a few choice words about the defence. Gags has his pressing analysis ready as Liverpool break records since Anfield Index has started recording these statistics.
The team and Jay Riley then break down the transfer window and how Liverpool have performed, with nine players joining, including a discussion about Fabio Borini and whether he was right or wrong to stay at Liverpool. They also discuss Moreno, Balotelli, Manquillo, Lovren, Markovic!
All this and more it's the Anfield Index Podcast!
Download on iTunes
(Only subscribers will receive new episodes immediately)
Host: John Ritchie
Guest: Dave Hendrick, Jay Riley & Gags Tandon
You can listen to the podcast by using the embedded player or you can use the links beneath it.
Listen to this podcast episode | Download this podcast episode (right click and save)