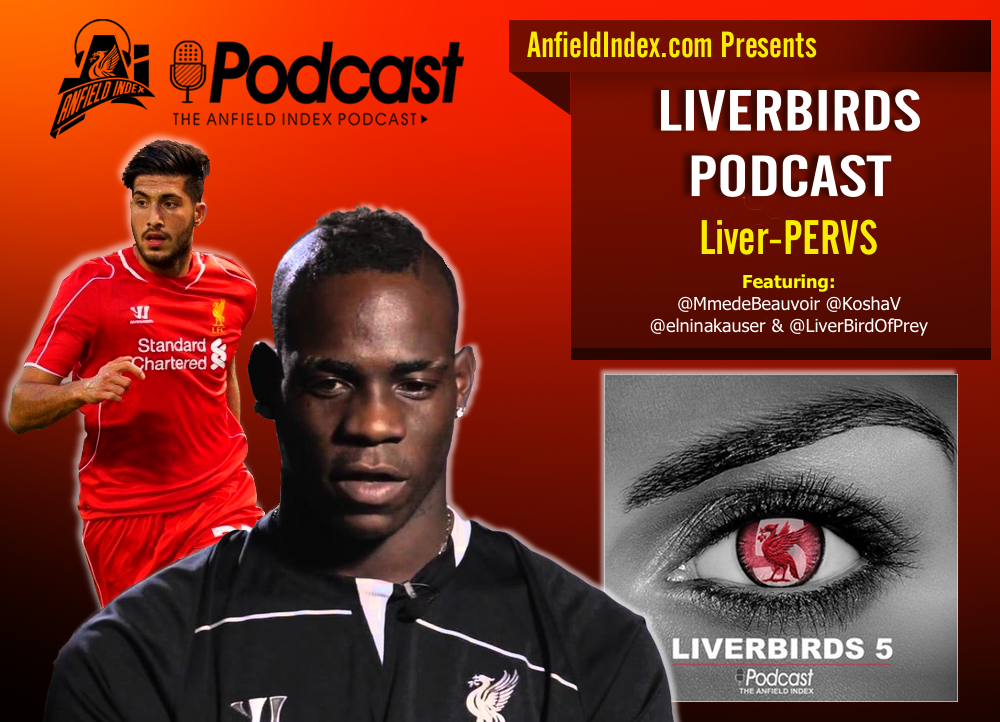 The Liverbirds PODCAST Episode 5: The Liver-Pervs
The Liverbirds Podcast Episode 5: The Liver-Pervs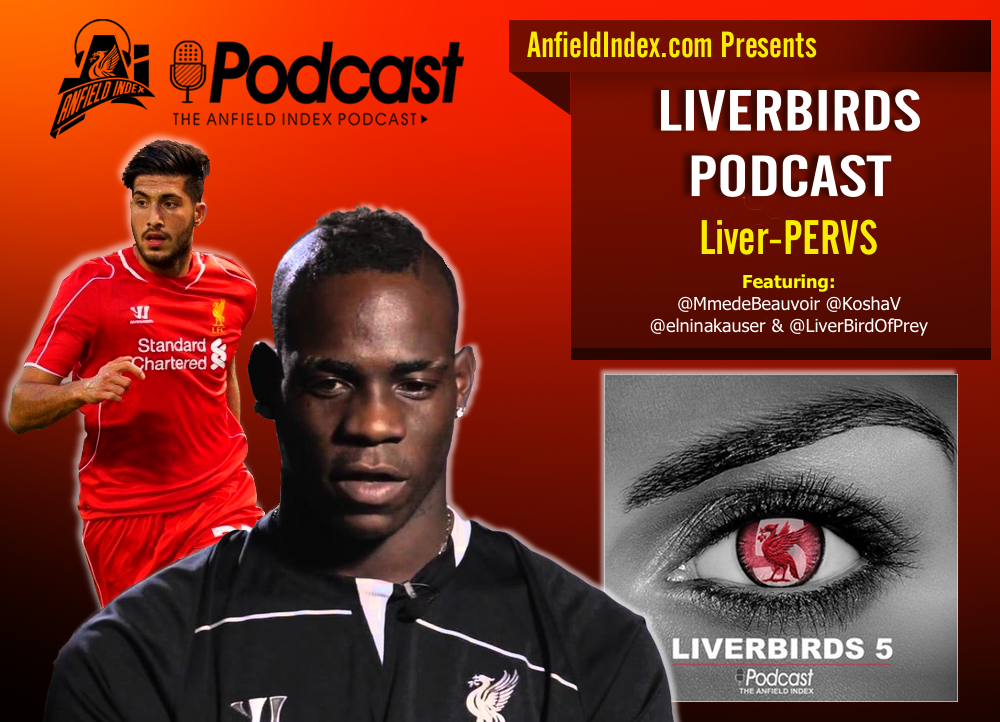 Date: 2nd September, 2014
The ladies are back for Episode 5 of The LiverBirds Podcast and it's the original crew of Rae, Kosha, Nina and Enzo!

Rae hosts the show as they cover their stand out performers from the Spurs game as well as stories of an amazing away day from Kosha, stats from Enzo and some analysis from Nina.
Balotelli is in for much affection and Enzo has Pressing Matters at hand! The ladies then review the Champions League groups and have their say on the opponents!
All this and a lot, lot more – It's the LiverBirds Podcast!
Download on iTunes
(Only subscribers will receive new episodes immediately)
Host: Rae
Guests: Nina, Enzo and Kosha
You can listen to the podcast by using the embedded player or you can use the links beneath it.
Listen to this podcast episode | Download this podcast episode (right click and save)