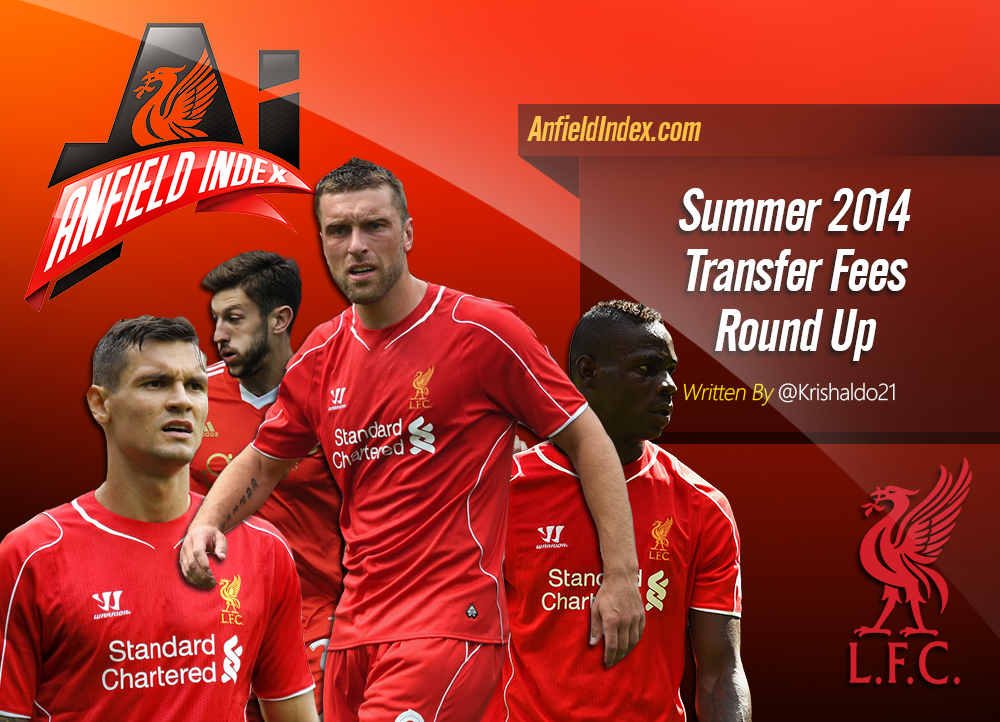 Analysis of Liverpool's Spending | Summer 2014 Transfer Fees Round Up
As most have been made aware, the £835m spent by Premier League clubs during this summer's transfer window was the most ever. Not just in England, but in any league in the world. Ever. The previous record of £630m was also held by the Premier League from 2013 is still a figure that hasn't been matched elsewhere.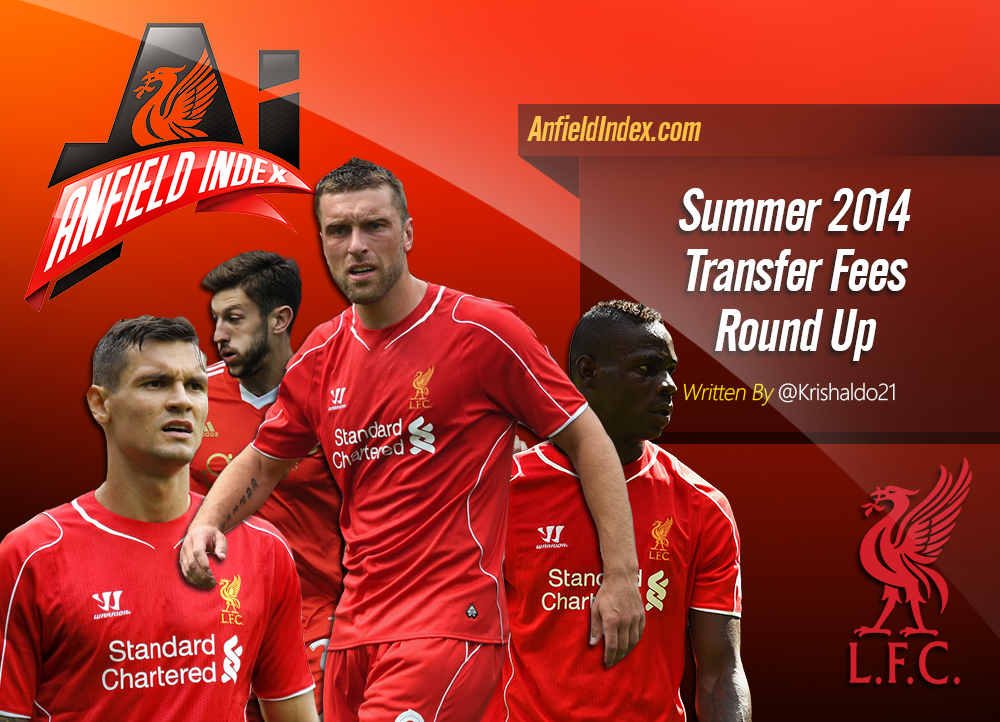 The new TV deal gave each club an ADDITIONAL £25m revenue that would surely have an impact on the spending by all clubs. But how does our league compare to the others around Europe?

The Premier League clubs spent nearly twice as much as the next biggest spenders and more than the Italians, Germans and French combined (£620m) and the Premier League's total outlay of £835m is only £200m less than the rest of Europe's big five leagues put together. This will be partly due to the massive amount of money brought in by the new BT Sport and Sky deals, rumoured to be a figure of around £3bn over three years. No other league in the world can boast these figures. Only Barca and Real Madrid come close comparatively, as they negotiate their own broadcasting rights separately from the rest of La Liga.
So how much did each Premier League club spend (data taken from TransferLeague.co.uk)?
We can see that Utd spent a huge amount more than most other clubs with a total spend of £151.5m (inc £6m loan fee for Falcao). In fact, Manchester United's spending spree amounted to £151.7m, more than the total £100m spend for Ligue 1 in this transfer window and eclipsed their previous transfer record of £62m in 2007.
Elsewhere Manchester City's outlay of £32m was their lowest in a summer transfer window since the club was bought by Sheikh Mansour in 2009.
Liverpool were unsurprisingly the next highest spenders with a total of £117m. By most accounts, we had a lot of money to spend this summer, somewhere in the region of £60-70m. Add the amount of money we received from sales and the budget might have been in the region of £150m. Of course wages are a concern (especially when we consider Man Utd are taking on Falcao's £300k/week wages) for long term planning at a club, but this bodes well for the future. If we need to strengthen in January, or a player becomes available that wasn't this summer, we will have the funds to move forward with that transfer.
As mentioned, we spent £117m but recouped a huge amount of money through sales. So how do clubs compare in this area?
Again, it's no surprise that Man United lead the net spend table with a total amount of £119m spent after sales are considered. Tottenham and Southampton made profits this window (£3.75m and £40.7m respectively), with the Saints receiving most of that money from Liverpool.
We actually spent £2.5m LESS than Everton did. Whilst this may be an outrage to some faithful Reds, we can justifiably say we improved our entire squad whilst Everton 'only' maintained theirs with signing Lukaku and Barry permanently, Eto'o being a bench player and Atsu replacing the Deulofeu role.
Whilst I believe that we have significantly increased squad, I am exceptionally happy that just because the money is available we haven't spent it like a drunken sailor, only signing carefully considered players who will fit in with our style and our system. This has also preserved some of our budget for when the right players come available in the coming months.