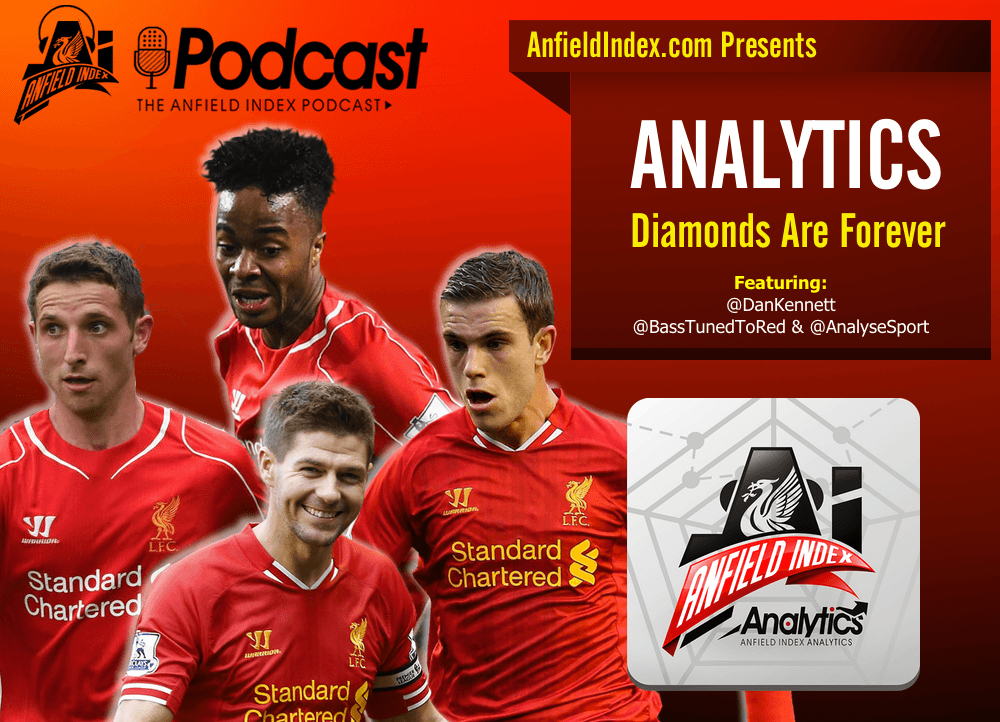 Anfield Index Presents: The Analytics Podcast
Anfield Index Presents: The Analytics Podcast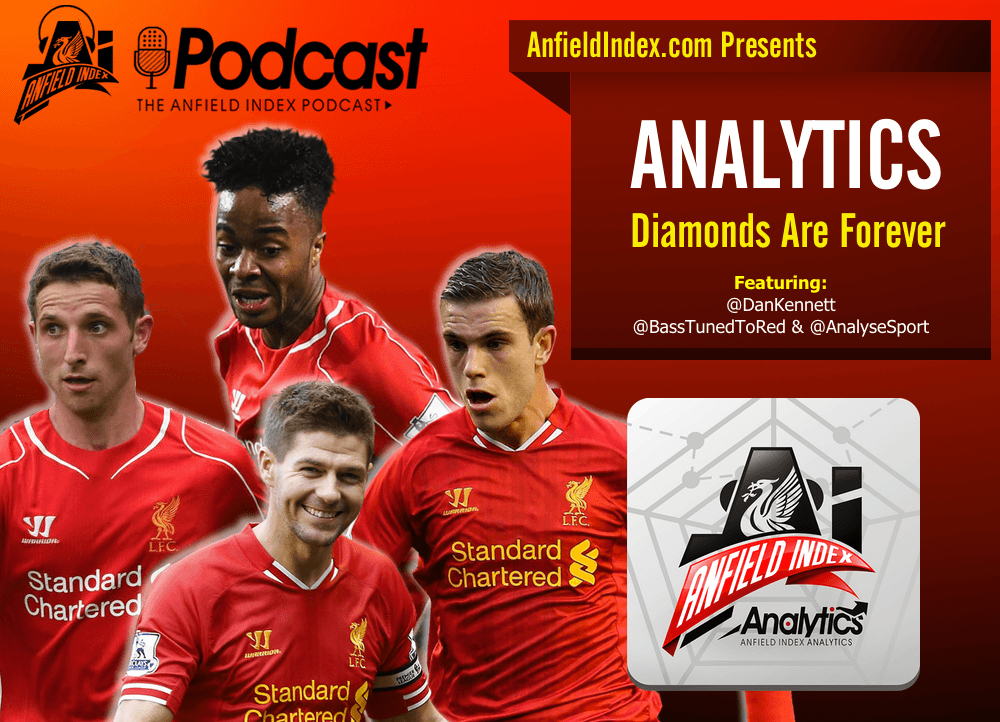 Date: 5th September, 2014
Welcome to the brand new Anfield Index Analytics show hosted by Dan Kennett!

On this show Dan and his panel of stattos (Andrew Beasley and Daniel Rhodes) will discuss the numbers behind the big Liverpool win at White Hart Lane as well as the season for Liverpool so far.
They will also discuss hot topics from the Premier League and this week they discuss Manchester United's form and how Arsenal seem to be doing with regards to their stats.
Dan also introduces PDO and TSR on the show so make sure you tune in to find out what those are!
All this and more… it's the Anfield Index Analytics Podcast!
Download on iTunes
(Only subscribers will receive new episodes immediately)
Host: Dan Kennett
Guests: Andrew Beasley & Daniel Rhodes
You can listen to the podcast by using the embedded player or you can use the links beneath it.
Listen to this podcast episode | Download this podcast episode (right click and save)