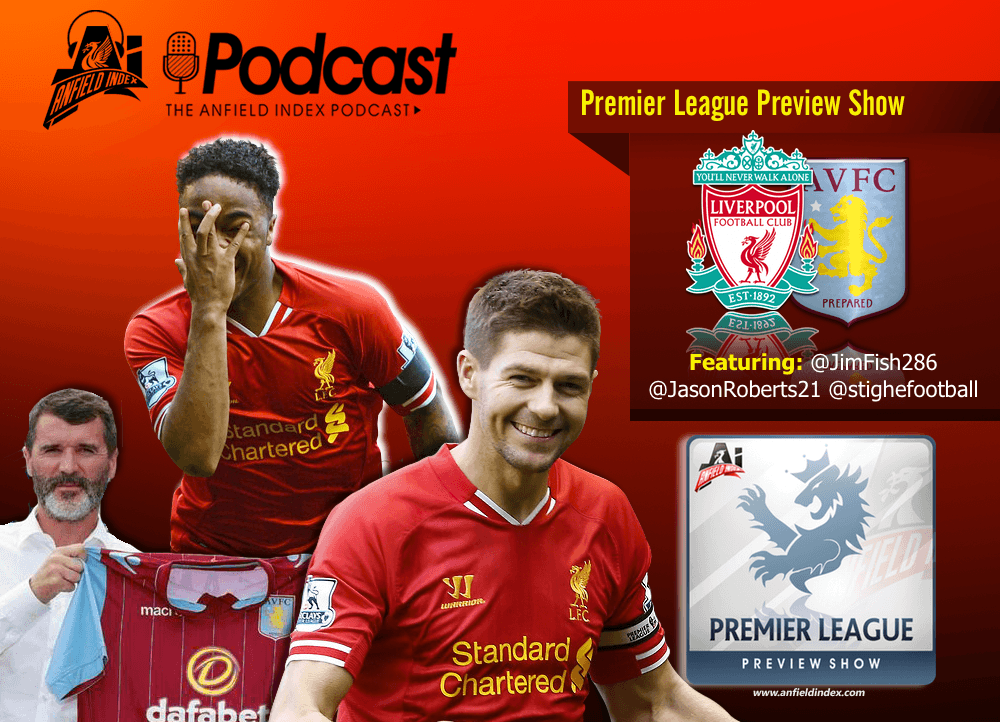 Premier League Preview PODCAST: Liverpool Vs Aston VIlla
Premier League Preview Show – Liverpool Vs Aston Villa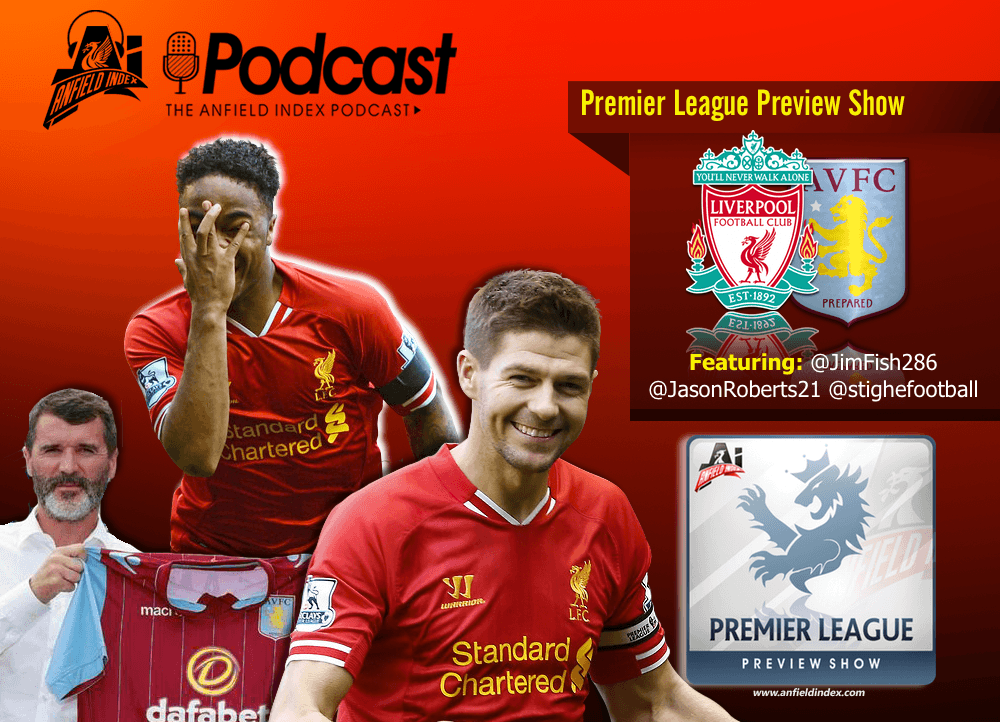 Date: 11th September, 2014
Welcome to a brand new show by The Anfield Index Podcast!

Jim Fishlock hosts this show speaking to Jason Roberts and Villa supporter, and writer for the Bleacher Report, Sam Tighe.
They discuss both sides excellent form of late with Aston Villa surprisingly flying high this season! Discussion also on Roy Keane, Steven Gerrard and Daniel Sturridge.
There's also a bit of fun at the start with Jason put through his paces by Jim Fish's "Proper Liverpool Fan' Quiz! Finally the host and guests play the predictthesix.com game and pick their six scorers for the weekend.
All this and more… it's Anfield Index's Premier League Preview Podcast!