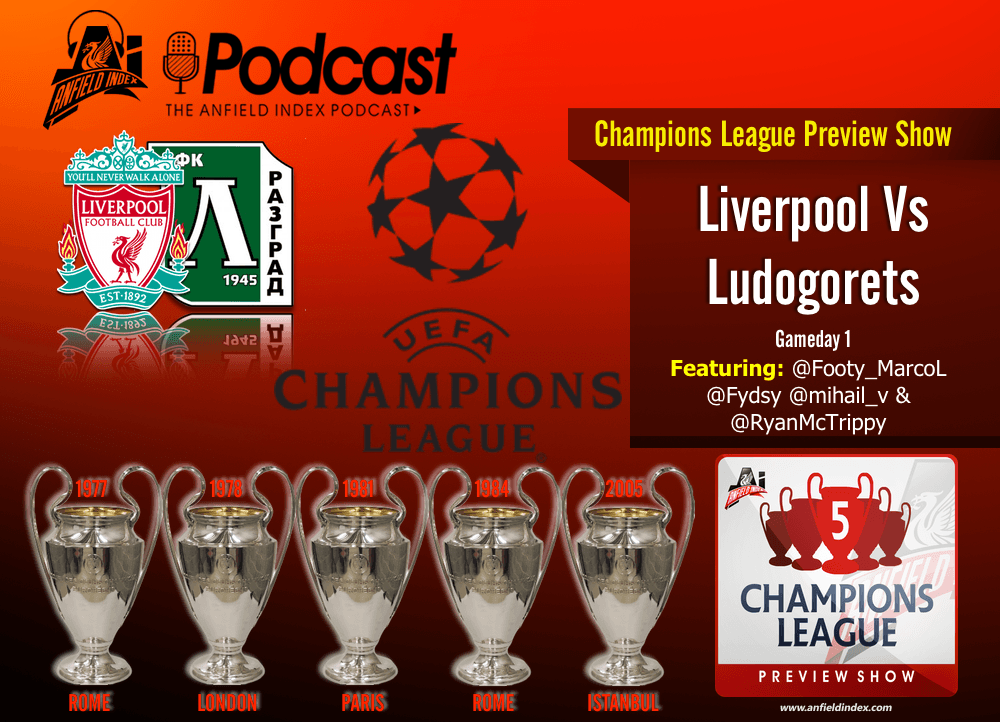 Champions League Preview PODCAST: Liverpool Vs Ludogorets
Champions League Preview Show – Liverpool Vs Ludogorets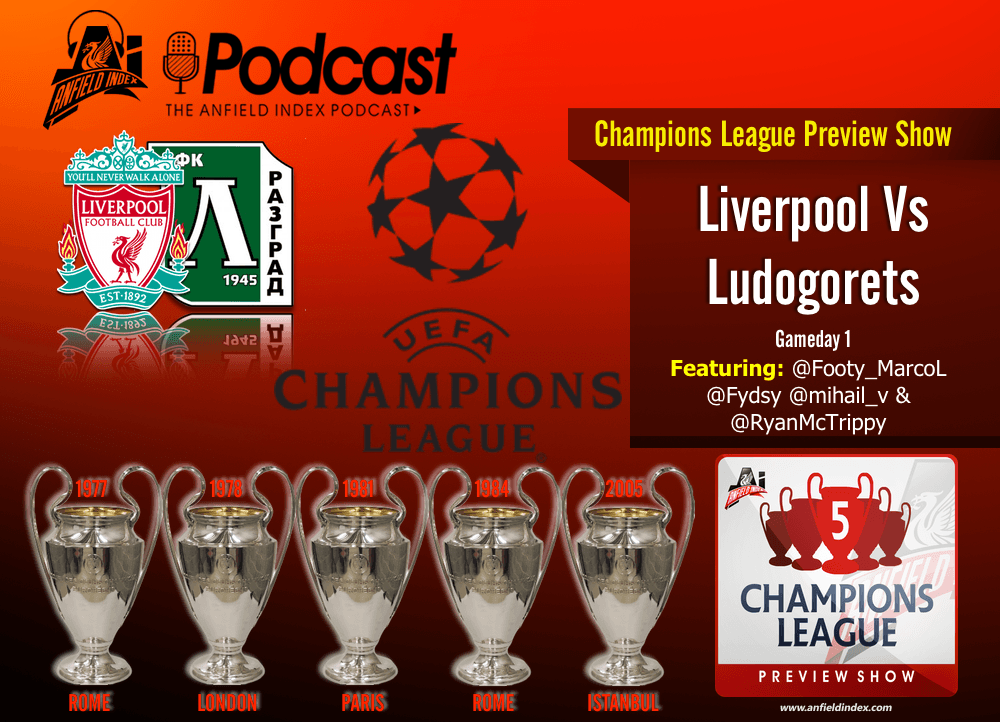 Date: 14th September, 2014
Marco Lopes is back with his Champions League Preview Show on AnfieldIndex with guests Jan Gorski-Mescir, Ryan McTernan and Mihail Vladimirov.

They discuss the game in detail and how they think both teams will line up as Liverpool begin their return to the Champions League at Anfield on Tuesday night. Mihail also gives an insight into what to expect from Ludogorets on Tuesday night.
All this and more it's the Anfield Index Podcast.