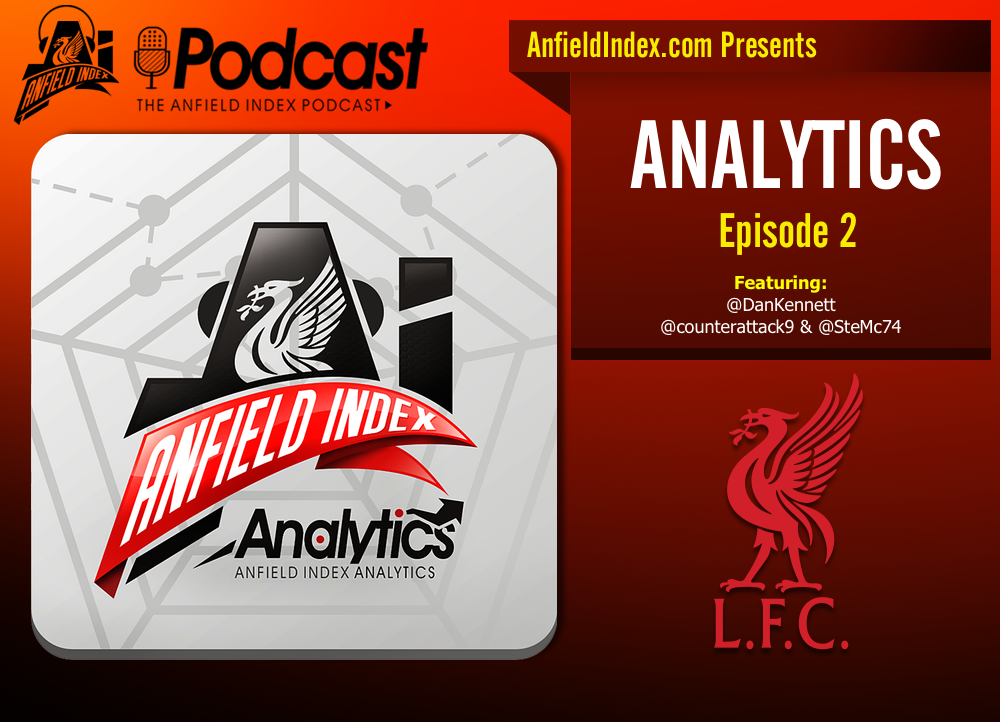 Anfield Index Analytics PODCAST: Episode 2
Anfield Index Presents: The Analytics Podcast Episode 2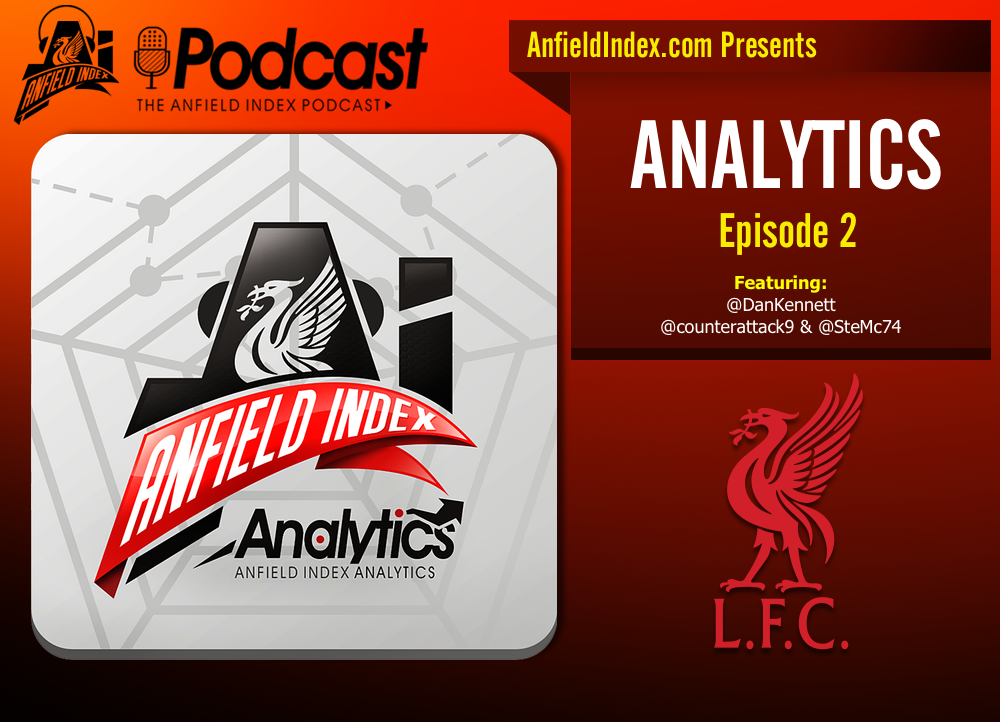 Date: 13th September, 2014
This week Dan Kennett talks to Ste McCarthy (@SteMc74) and Paul Power (@counterattack9) about 'Expected Goals' and Prozone as they explore the differences in 'amateur' and 'professional' analytics.

All this and more it's the Anfield Index Analytics Podcast!
Download on iTunes
(Only subscribers will receive new episodes immediately)
Host: Dan Kennett
Guests: Paul Power & Stephen McCarthy
You can listen to the podcast by using the embedded player or you can use the links beneath it.
Listen to this podcast episode | Download this podcast episode (right click and save)