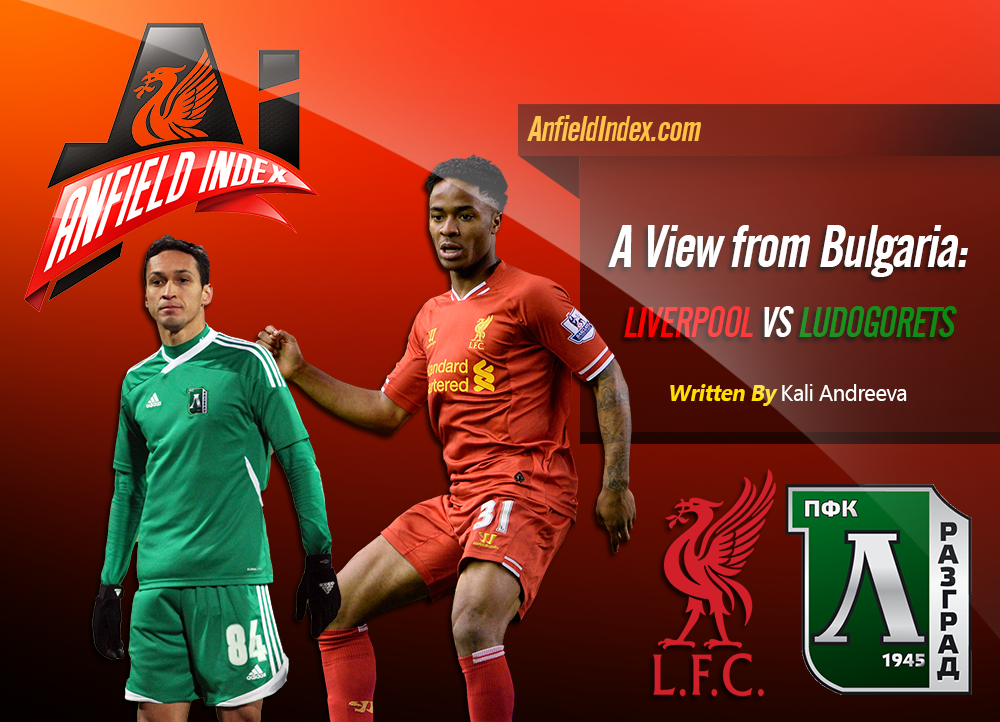 A View From Bulgaria - Preview of Liverpool Vs Ludogorets
You have already read (I hope) the excellent tactical review by James Nalton published on Saturday. It covers all the aspects of how Ludogorets line up and their key features. What I've prepared is an overview – from inside the country – of how things stand here in Bulgaria.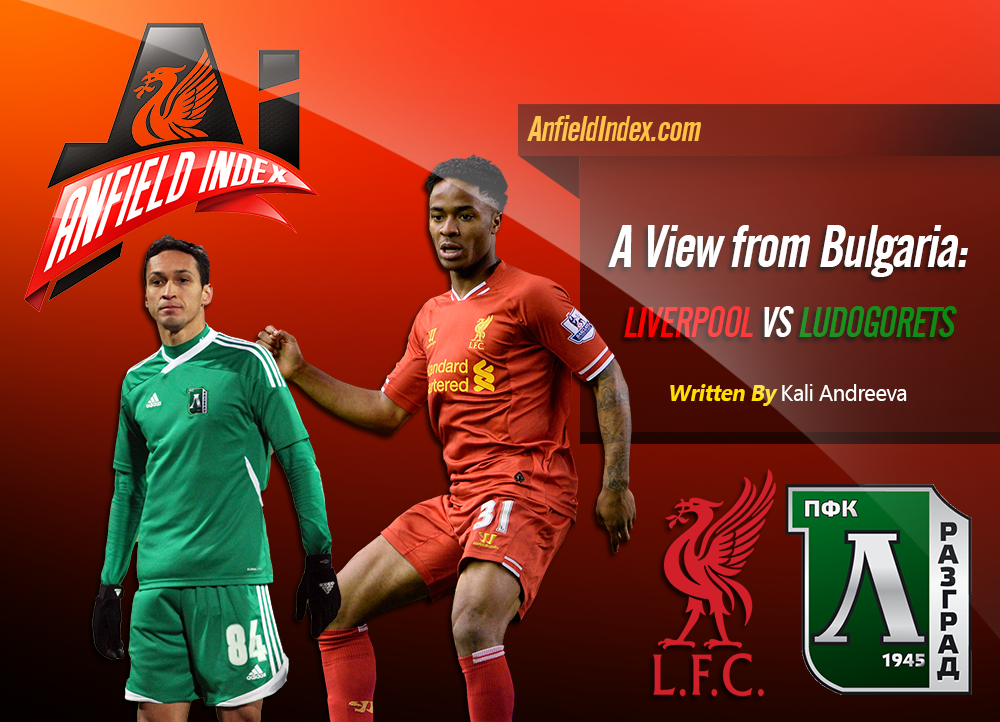 Those who follow me on Twitter might have noticed some insane tweeting during this summer's CL qualifying rounds and the draw. Me screaming some football club's name many have difficulties to pronounce. Well it was all for a reason that paid off. Reason being the chance to see Liverpool in Bulgaria. A dream that had to go through 6 games of  Ludogorets vs Dudelange Luxemburg, Partizan Belgrade (Serbian champion) and Steaua Bucharest (Romanian champion), then miraculously being drawn in the same group as Liverpool.

Don't know the odds, but it happened.
The Fairytale
Having a relatively easy run through Luxemburg's Dudelange (5-1 on agg), Ludogorets were drawn with the much tougher likes of  Partizan Belgrade. After a disappointing 0-0 draw at home the manager Stoev was sacked and replaced with the ever reliable assistant manager Dermendzhiev. The risky change paid off and after a dramatic 2-2 draw Ludogorets went through to the play-offs on away goals – where Steaua Bucharest waited. The final obstacle between them and the dream CL groups. Then came the drama: after a dodgy 0-1 in Bucharest Ludogorets needed at least a goal. Most of Europe became witness to what happened then, since all the other play-offs had ended by the time. With a strike from Wanderson that left Steaua's keeper jaw-dropped, Ludogorets made it 1-1 and took it into ET. Bulgaria was ecstatic. Can they perform that miracle? Can they save my dream?
119th minute: The keeper Stoyanov was sent off for a last man tackle. There were no subs left. Central defender Moti, a hero whose name everyone would sing later, put on a goalkeeper shirt that didn't even have his name on and headed in goal. The story that followed was retold numerous times since. Going into penalties Moti converted his first and went in to save other two firing Ludogorets straight into the CL group stage. The dream was alive.
Following the historic victory Ludogorets' owner made Moti unsellable (including a 4-5 million euros buy-out clause which is huge for Bulgarian standards) and announced that a stand from the new Ludogorets Arena Stadium will carry his name. What is also amazing is that Moti is an ex-Dinamo Bucharest player which made the victory much more special. For the upcoming derby Dinamo – Steaua, the Dinamo staff are even printing a keeper's shirt with Moti on the back.
Moti, the hero ©Meridian Match
The Story Behind
Ludogorets are most certainly not a random club getting into the groups of the CL. It was all part of a great scheme of a man with great vision and business knowledge. It's like a small scale reflection of what Manchester City did when they were bought by their current owners. Kiril Domuschiev bought the club in 2010 and with careful and rather smart investment, in 4 years, the club is already in the CL groups. In comparison the Red Bull Salzburg owner has been trying the same for 7 years now. The transfer budget, initially set at £200,000, this summer reached a record £2.5m for the Bulgarian market. Which is huge. So with the consistent plan of team selection and constant growing, in 4 years Ludogorets was promoted from the B League into A Premier League, being the second team in the world, together with FC Levadia Tallinn from Estonia, that after promotion from the second to the first level of the football league pyramid of its country, then won the treble, capturing all of the local trophies – the league, the national cup and the super-cup. Before going on to win the league another two more times during the past two years achieving a total of 7 major honours: 3 league titles, 2 Bulgarian Cups, 2 Super-cups.
In the 2013/2014 European campaign – after losing to Basel in the CL play offs – they dominated their Europa League group finishing 1st, unbeaten and conceding just 1 goal. They continued with a magnificent win over Lazio in Rome, subsequently knocking them out (4:3 on agg). Lazio made Ludogorets a special present for their game against Valencia in the last 16 – an eagle, like their own, that is called the Black Eagle and is a talisman ever since, although Valencia was the last stop in their European quest.
The Team
The biggest news regarding Ludogorets' team is the transfer of Milan Borjan – the Canadian national keeper, whose acquisition was forced through on Friday evening after the second goalkeeper Cvorovic had a shoulder injury in training with the Bulgaria national team this week. Ludogorets acted lightning fast and although many were suggesting Moti in goal, Ludogorets will have a professional there. Having said that, Stoyanov – Ludogorets' best player will be the biggest miss for them. Besides him they don't have any other significant absences from the first team. Roman Bezjak, the Slovenian international, is their top scorer – a typical #9 with 28 goals in 75 games. The wingers Mihail Alexandrov and Misidjan are also players Liverpool should pay extra attention to. In general Ludogorets' style is attacking, they like to control the game, and can be fast on a counter. They didn't park the bus not even once against the likes of PSV, Lazio, Valencia or Steaua. They won't change their style and we will watch a way more open game than the one Liverpool had yesterday.
Game Changer
There are many supporters using the idea of "against modern football" when talking about Ludogorets here in Bulgaria, since Ludogorets very much spoilt the reign of the ever-winning Levski and CSKA Sofia. But the national scale is so much smaller than City or Chelsea let's say, so the impact of a club with a high financial ability is totally different. We are a nation so strong in holding really tight our national heritage, so we tend to hardly accept any change. This change currently allows individuals to develop, to help the National team, because when you play with better players you become a better player. I'm saying this because a lot of people are having a go at Ludogorets for having too many foreigners as this is a bad thing. For me, Ludogorets helps Bulgarian football, helps the other local clubs in their competitiveness, and helps introduce Bulgaria to a bigger stage, helps me and thousands see their favourite clubs at home; because, not many have the opportunity to go abroad to see them. Ludogorets helps people dream. As did, does and will do our Liverpool.
Make us dream, right?