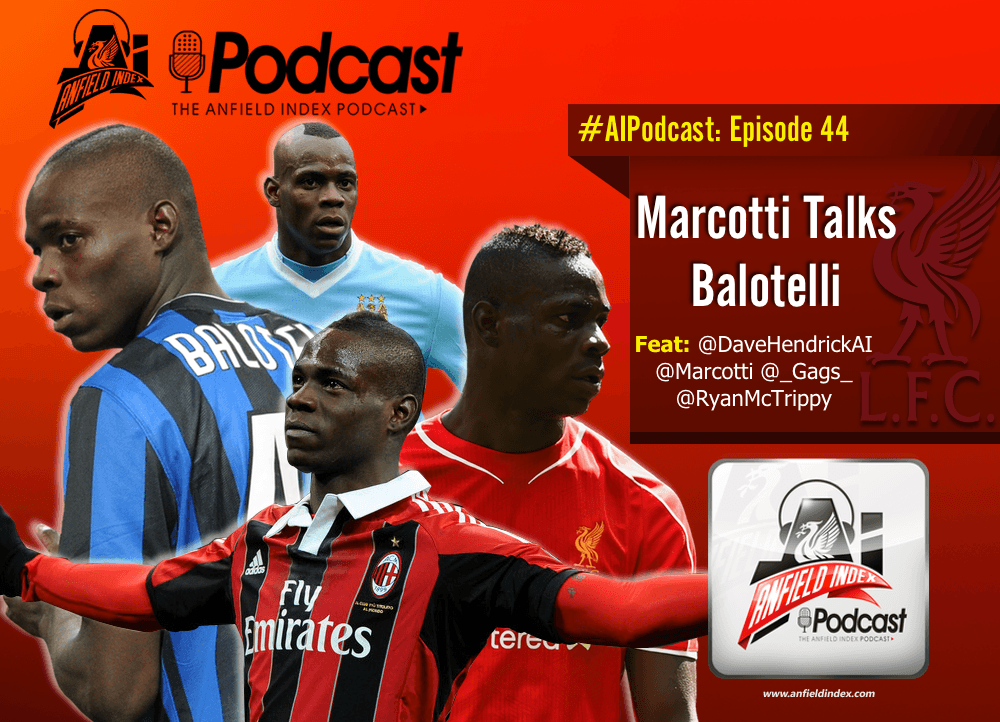 Anfield Index PODCAST: Episode 44 - Gabriele Marcotti Talks Mario Balotelli
Episode 44 – Gabriele Marcotti Talks Mario Balotelli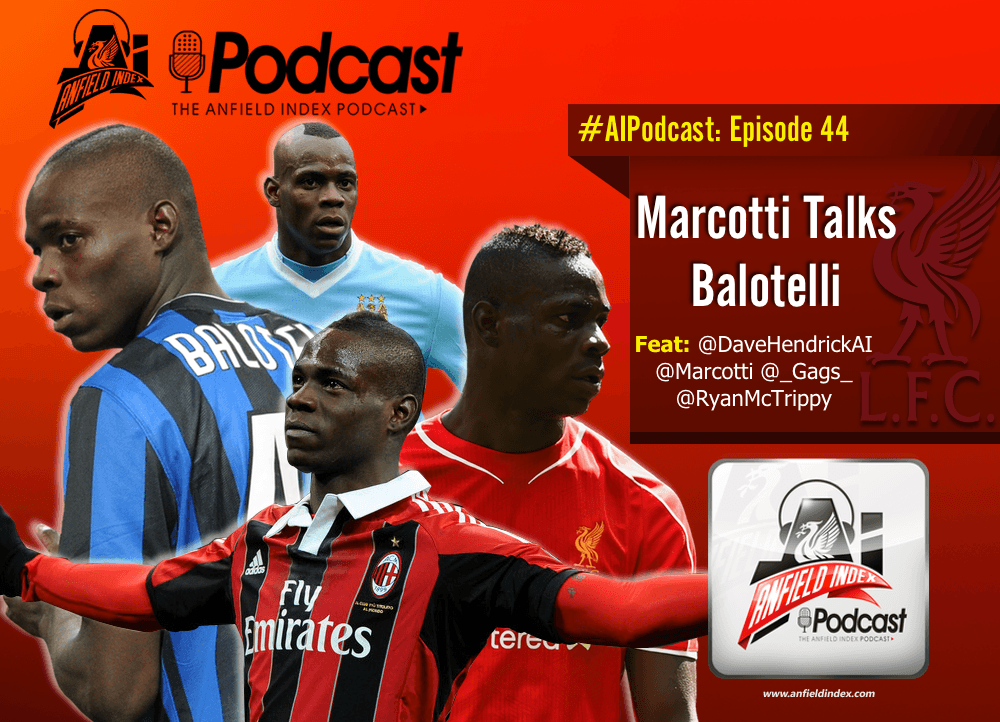 Date: 16th September, 2014
Another week another Anfield Index Podcast!

This week Dave Hendrick hosts and talks to Gags Tandon and Ryan McTrippy about the shambles that was Liverpool FC against Aston Villa at Anfield. Gags also has some depressing pressing stats!
The team then welcome Gabriele Marcotti, of the Times/ESPN, to talk about Mario Balotelli, Brendan Rodgers, the rest of the Premier League, Van Gaal… all this and a lot more… it's the Anfield Index Podcast!
Download on iTunes
(Only subscribers will receive new episodes immediately)
Host: Dave Hendrick
Guest: Gabriele Marcotti, Gags Tandon and Ryan McTernan
You can listen to the podcast by using the embedded player or you can use the links beneath it.
Listen to this podcast episode | Download this podcast episode (right click and save)