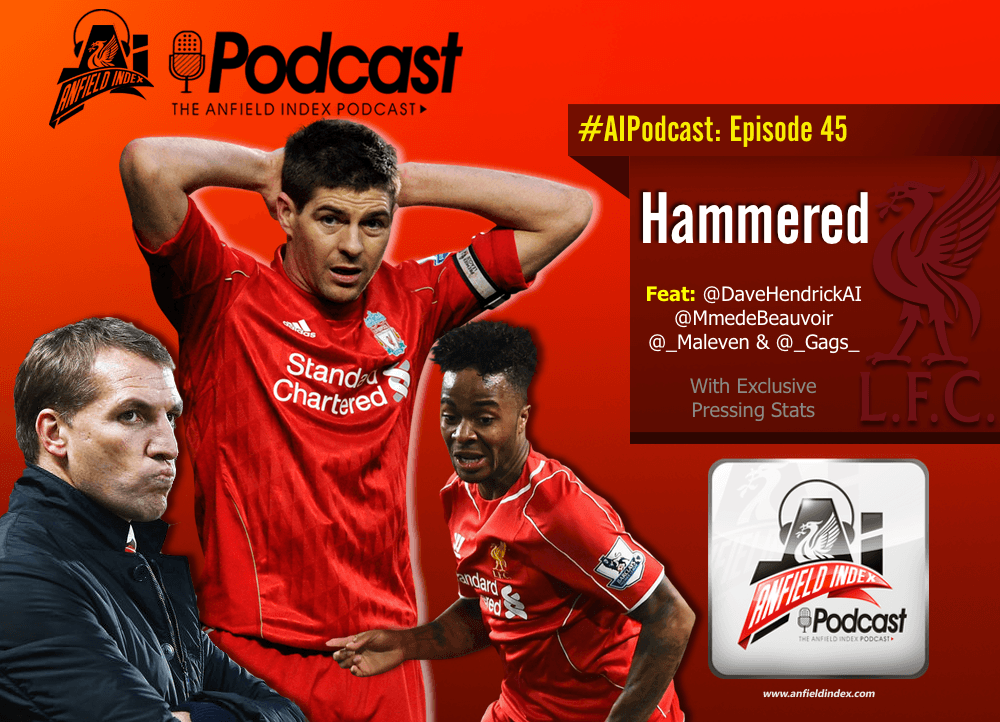 Anfield Index Podcast: Episode 45 - Hammered!
Episode 45 – Hammered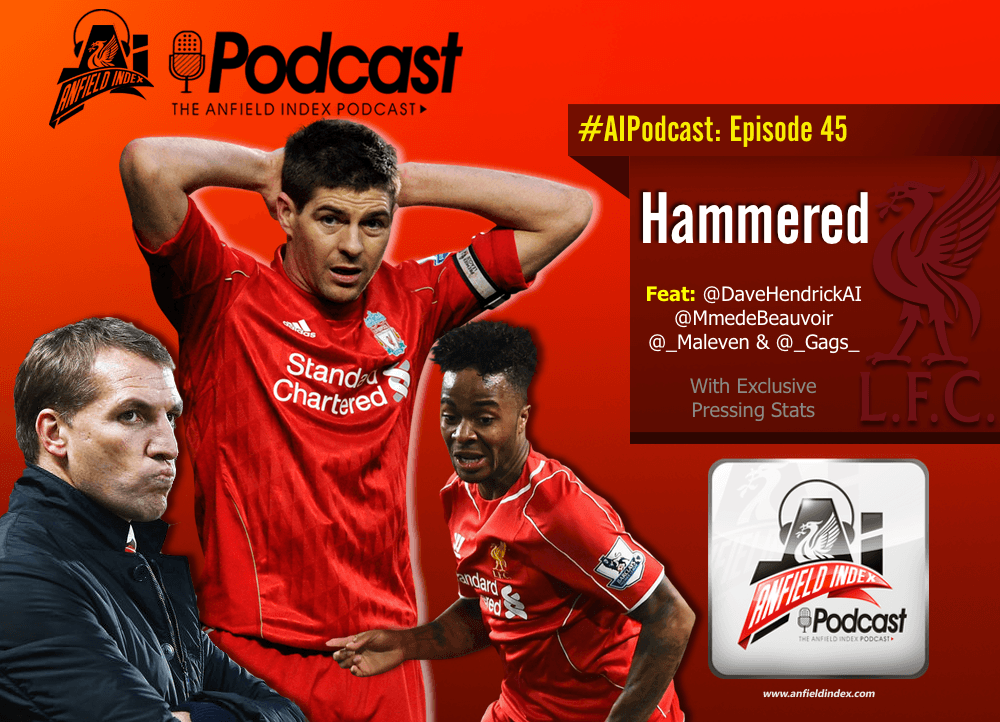 Date: 22nd September, 2014
Welcome to the Anfield Index Podcast! This week is a little bit of a dismal week. Dave Hendrick hosts the show with guests Gags Tandon, Rachel Singh and James Owens! They discuss the following on the show:

– West Ham United analysis
– Injuries in the squad
– Brendan Rodgers team selections so far this season
– Pressing Stats
– Steven Gerrard
– Look forward to the League Cup game against Middlesborough
All this and more, it's the Anfield Index Podcast!
Download on iTunes
(Only subscribers will receive new episodes immediately)
Host: Dave Hendrick
Guest: Rachel Singh, Gags Tandon and James Owens
You can listen to the podcast by using the embedded player or you can use the links beneath it.
Listen to this podcast episode | Download this podcast episode (right click and save)