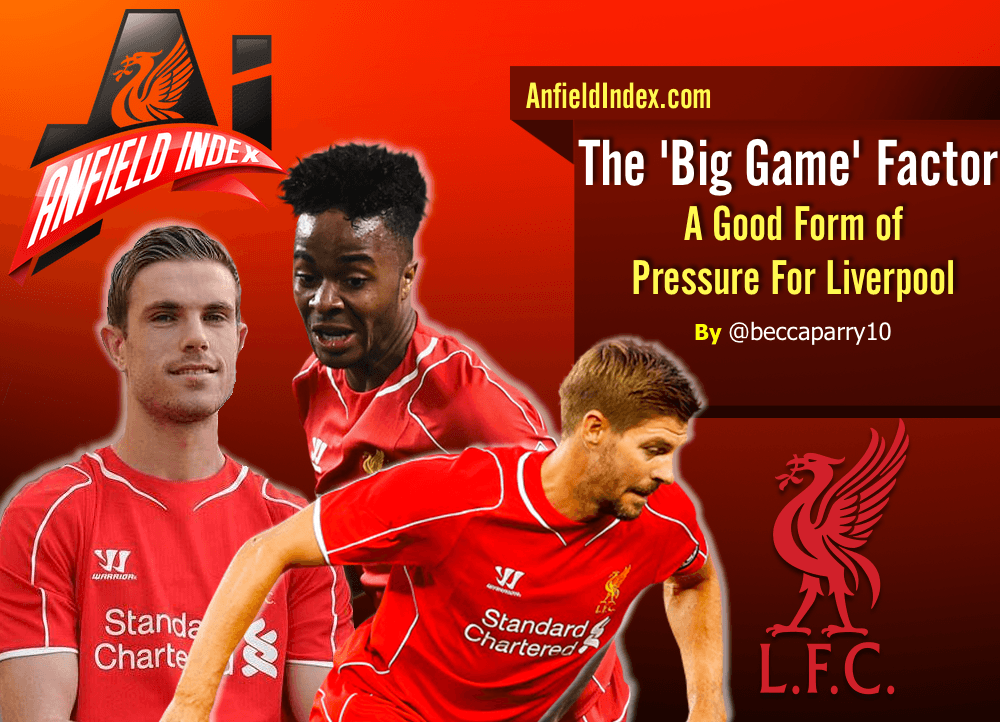 The 'Big Game' factor: A Good Form of Pressure For Liverpool
Granted, no one would have described the feeling going into the penalty shootout against Middlesbrough as "good pressure. However, when the play was beginning to dry up towards the end again, all I could think was that a so called "big game" was needed.
Even just to stimulate some more creative and explosive play, games such as the derby bring out the extra 10% in players, and with the way we are playing at the moment, it's a welcome prospect.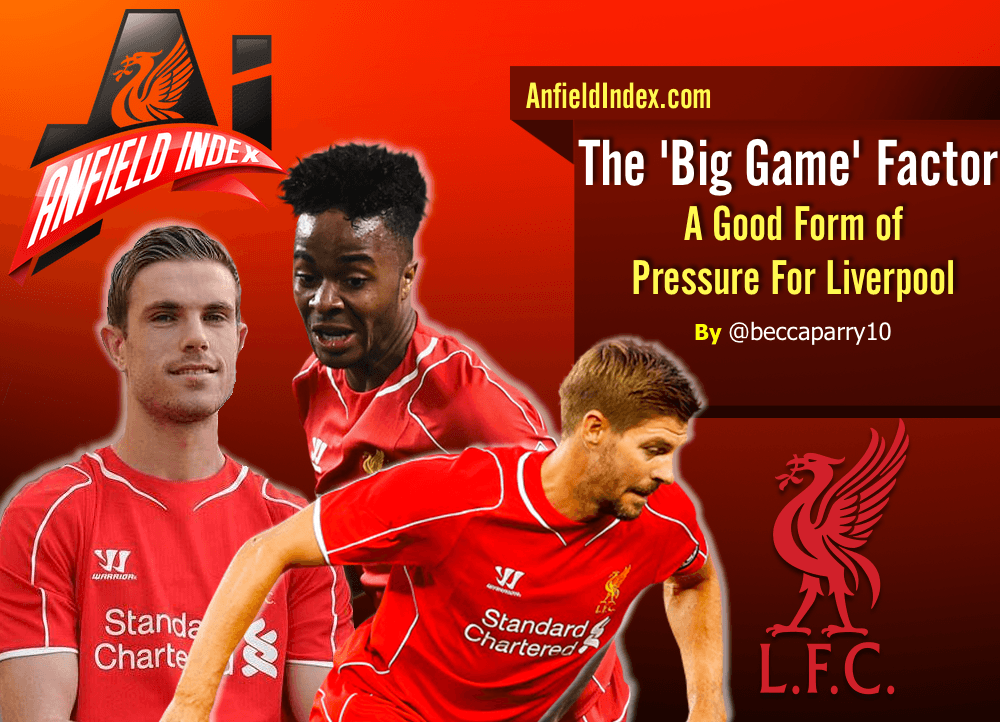 With Liverpool being Liverpool (no cringey documentary pun intended), we love a high-risk, high-priority, and high-reward fixture. And as we've seen in the past couple of seasons, it's in these games where we can show our true colours and energetic flair.
Even in the early stages of this season, the Tottenham game gave us hope that even without Suarez, and with the impact of the new additions, we can still take teams apart with our pace.
I've said quite a few times recently that away games are going to give more of us a chance to find the space, as the pressure won't necessarily be on us as much. However, this turned out to be rather a jinx when we faced West Ham on Saturday. We haven't had our spark since the international break, and even aside from the Spurs game, nothing has been completely settled. It's a combination of factors between getting used to filling the void of Suarez, and understanding the games of each of the new signings.
With definitely no disrespect to the teams that we've faced recently, especially as they've taken points off us, game after game where we are the outright favourites hasn't done us many favours. Mentally, doubts creep into the mind, and within no time you find yourself 2-0 down. As we found last Saturday, setting up differently and starting from scratch again isn't easy.
As cliché as it sounds, games between the top six and seven can spring up any results. I think especially with our currently experimental side, they need to just take the risk and get out of the blocks as quickly as possible. We all know what happened last year against Everton, and on Saturday evening, it would be refreshing to be hearing about how our attacking play has impressed, instead of cautiously worrying about how frail the defence may be.
Although I feel we sometimes may have more freedom when we are playing away, we have to learn to make things happen when we are gifted with possession at home. With the current personnel, it's getting everyone to know in terms of positioning where teammates are going to be getting into space. As we've seen develop more this year, Sterling and Sturridge are familiar with each other's runs, and it only takes time with a stable and long-standing first eleven.
In the mightily enjoyable Anfield derby last season, a total of 14 chances were created by Liverpool. It's time for the big and creative players to step up, bring out the extra 10%,  and find some of that power from last year to get off to a good start at Saturday lunchtime. It's then that opposition struggle with our overall presence.