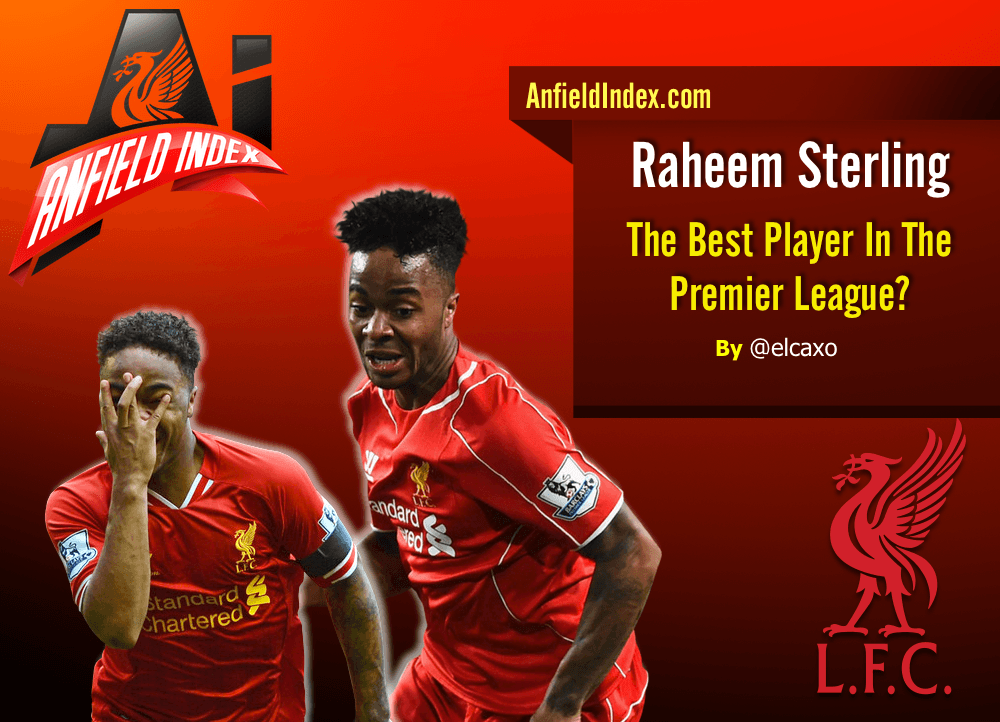 Raheem Sterling: The Best Player in the Premier League?
Every season you're bombarded with tweets and articles about a world beating 18 or 19 year old playing here or there around Europe. Gotze, Hazard and Lamela all spring to mind from the last few campaigns. However, this year the player on everyone's timeline is Raheem Sterling. He is easily working his way into as many column inches as the likes of Draxler and Deolufeu. High praise indeed but definitely deserved.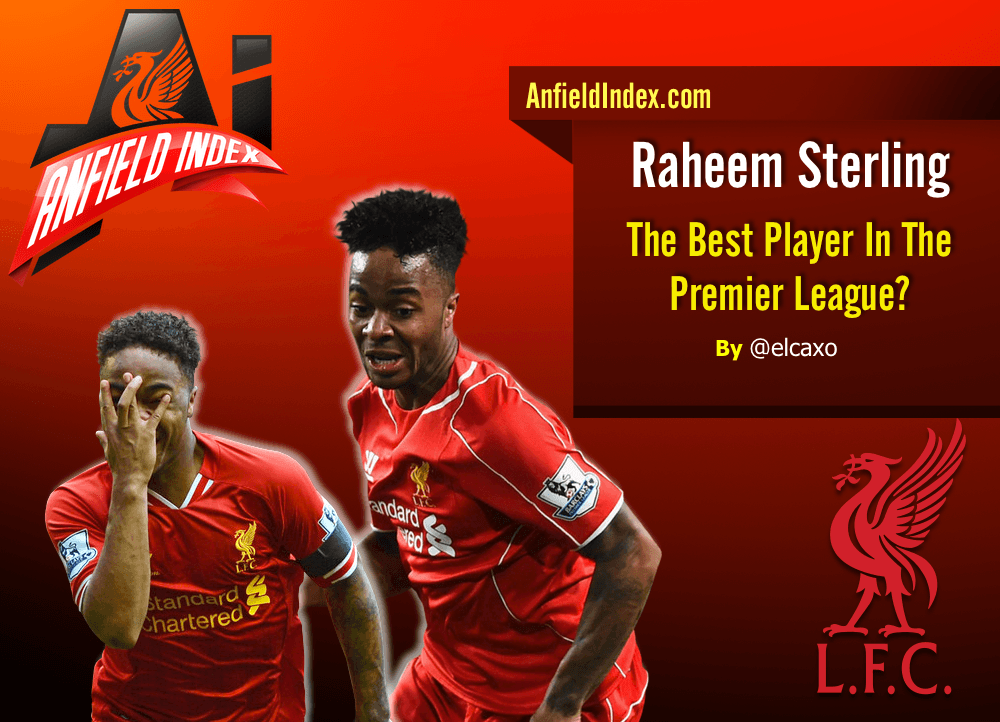 There are really only two players who have outshone the Jamaican born Red so far this season – Diego Costa and Sergio Aguero. It's fair enough, they both play for the strongest sides in the league where service is plentiful and always on point. The 19 year old England international has had to play out wide, off the front man and at the top of the diamond; providing for others. Sterling also has to battle amongst a squad of new signings and established players, whereas the aforementioned South American's are the focal point of both their sides. They also have 6 and 7 more years respectively of experience. This all contributes to how massively impressive the attacker has been this season.
"His development has gone to a new level – Tactically, technically, and what has been beautiful to watch with Raheem has been his maturity – He's still only 19, but in big games he's performed and he's a wonderful talent."
Brendan Rodgers on Sterling's progress.
You can see from this comparison that Sterling dominates as far as having an all-round game goes. He's not an out and out striker and won't score as many goals but he is top for assists and creates as many chances as Costa. As you can see from the take on comparison, he has the ability to beat his man, which is impressive considering he regularly plays deeper and with more pressure on him than the other two. His tackle and interception stats are also notable and a fair indication of his capability in a more withdrawn role or when tracking his full-back out wide. The point to focus on however, is quite how far Sterling has come in the last 12 months or so. I wrote a piece last season straight after the 3-1 loss to Hull and, based on his recent performances and attitude, discussed whether he should be considered for a loan move or a transfer all together. The improvement since that game has been astronomical.
 'Those who cannot remember the past are condemned to repeat it'
If this exponential progress is to continue then the main focus should be on deploying Sterling correctly and being clever with the amount of minutes he plays. There are massive parallels to be drawn with Michael Owen; specifically the hype around their boundless talent for their age. The striker may not be Liverpool's favourite son anymore but there is plenty to take away from his story and particularly the portion of his career spent playing 40+ game seasons from the age of 18. He burned out soon after and his hamstring began to give way. Owen's injuries are legendary and if he'd been taken better care of he would potentially have driven Liverpool to a first Premier League title and definitely have beaten the all-time England scoring record. Brendan Rodgers must use his newly furnished squad to full effect and rotate between Sterling, Markovic, Coutinho and Lallana. This may mean working hard to get the best from the latter three but in the long run all the players will be fitter and less injury prone and hopefully continue to improve together.
England's top performer at the World Cup and Liverpool's catalyst so far this season, the attention Sterling has been receiving is completely deserved. He can play anywhere across the attack and will work hard defensively; he shows a tactical maturity and understanding beyond his years that you don't find enough of in young English players. Remember Aaron Lennon at 19? He is still playing the same way 8 years later and every defender has him worked out. It's exactly the same for Andros Townsend. If you don't think so already, you will soon realise Sterling will be the best player in the Premier League.