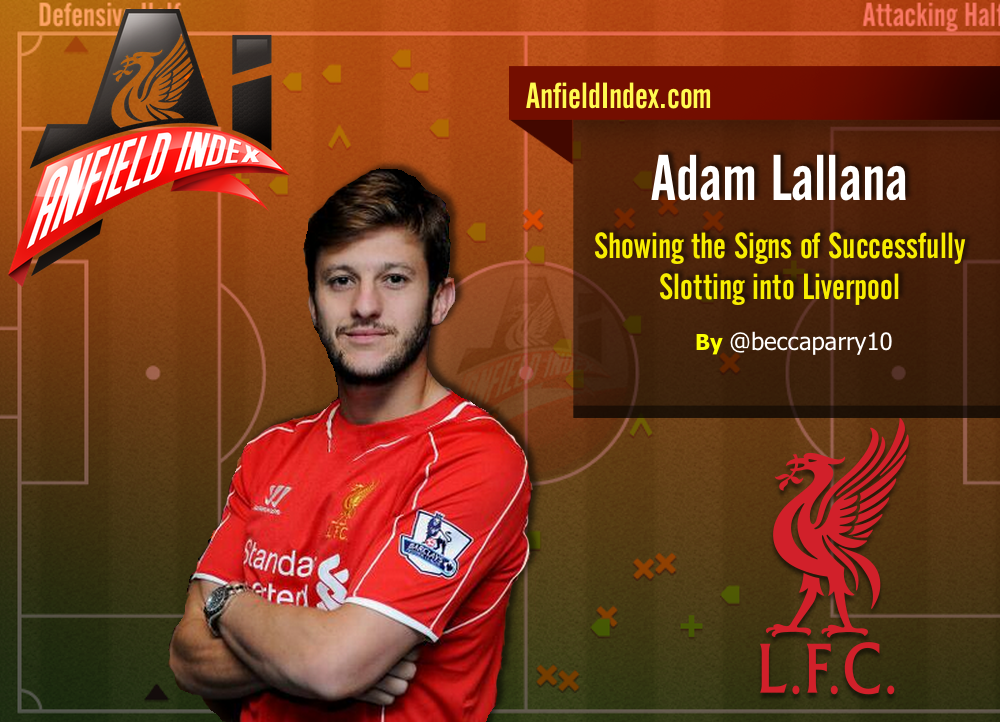 Adam Lallana Showing the Signs of Successfully Slotting into Liverpool
A Merseyside derby win would have been the perfect catalyst for Liverpool to get going on winning run, especially when the performance was better than what is has been in recent weeks.
However, no one can be blamed for the uncharacteristic goal that Phil Jagielka pulled out the hat. 99 times out of 100, that would have gone high and wide, and it's just one of those unpredictable things that can happen in these big games.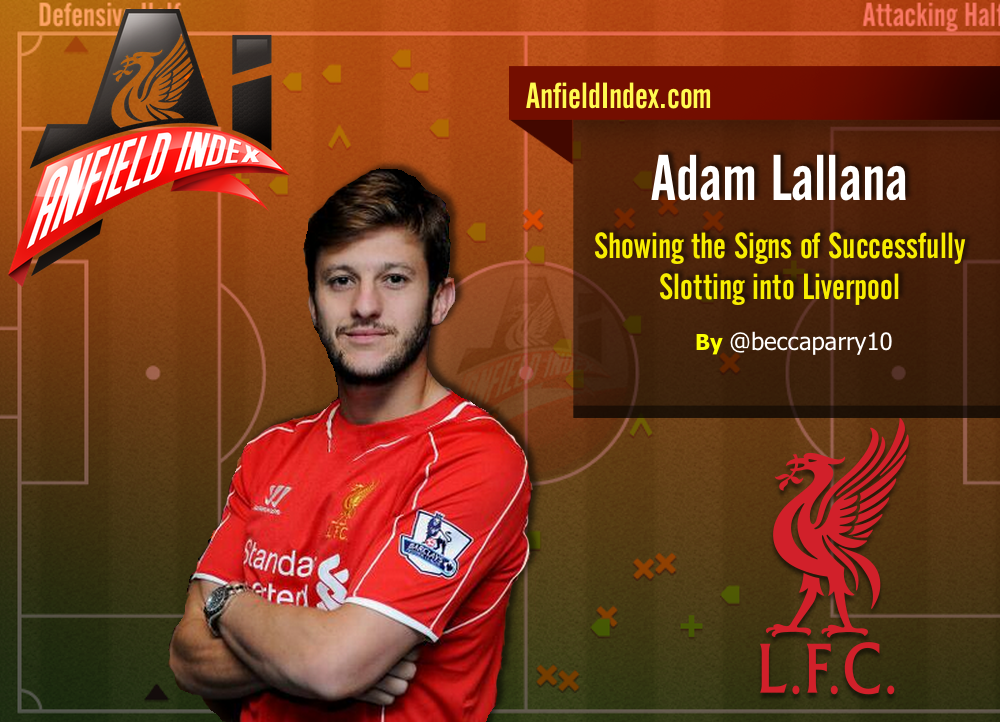 Of course, conceding at the Kop end to Everton in the last couple of minutes of a derby can't have any positives. But one of the main things to be aware of was that the defence or one individual couldn't be blamed. The worst thing possible would have been for there to be another week of reading how Liverpool's defence can't cope, or how another new player isn't up to scratch.
In all of the disappointment of that final goal, looking back there were numerous positives coming out of Liverpool's performance. Jordan Henderson will be chasing down every last ball until the very final whistle, and so without taking it for granted, it is expected in the big games like that.
For me, it was Adam Lallana who shone, and was easily the MOTM for the majority. His commitment was there for everyone to see, as he kept going and kept trying to create, most of the time with success.
Compared to, and without disrespect, to Markovic, you can see why the aspect of "getting used to the Premier League" is brought up a lot. Lallana used his strength and pace to the full extent, and is exactly what's needed, especially in derby games when everything is intensified.
It's important to try and slot in to this Liverpool side, without slowing down or disrupting the free-flowing football that Rodgers is trying to achieve. Even though we haven't seen a lot of him in a red shirt, it looked clear that Lallana is exactly the type of player who is going to fit in easily, and enhance the system we love to thrive in.
In the past few weeks, we've lost the pressing and powerful play that made Liverpool so widely feared last season. Although he couldn't bring that back to 100% on Saturday, Lallana impressed in being the highest and most frequent presser of the day.
He completed the most pressing actions throughout the game with 42, with Henderson and Markovic (in 60 mins) behind with 15 each. Markovic didn't threaten the opposition defence too much but what these stats do show is that he was working very hard as he pressed the opposition every 4 minutes (2nd most frequent in the side).
Lallana pressed Everton every 2.14 minutes (most frequent in the side), and with an efficiency of 71.43%, a lot of Liverpool's work was down to giving that extra 10%, not giving the opposition defence any time on the ball. The fact that Adam Lallana's total of 42 pressing actions attributed to 25% of Liverpool's total shows how hard he worked against Everton.
Whilst his creativity may not have been at its best in this game he certainly proved he can fit into Brendan Rodgers' pressing system and not look out of place. It's glimpses of what we saw can work so well last year, and is why there are considerable signs that Lallana can provide an extra bit of quality and stamina when we find our feet in that system again.  With Daniel Sturridge's return from injury imminent, you'd hope that this prospect won't be too far away.