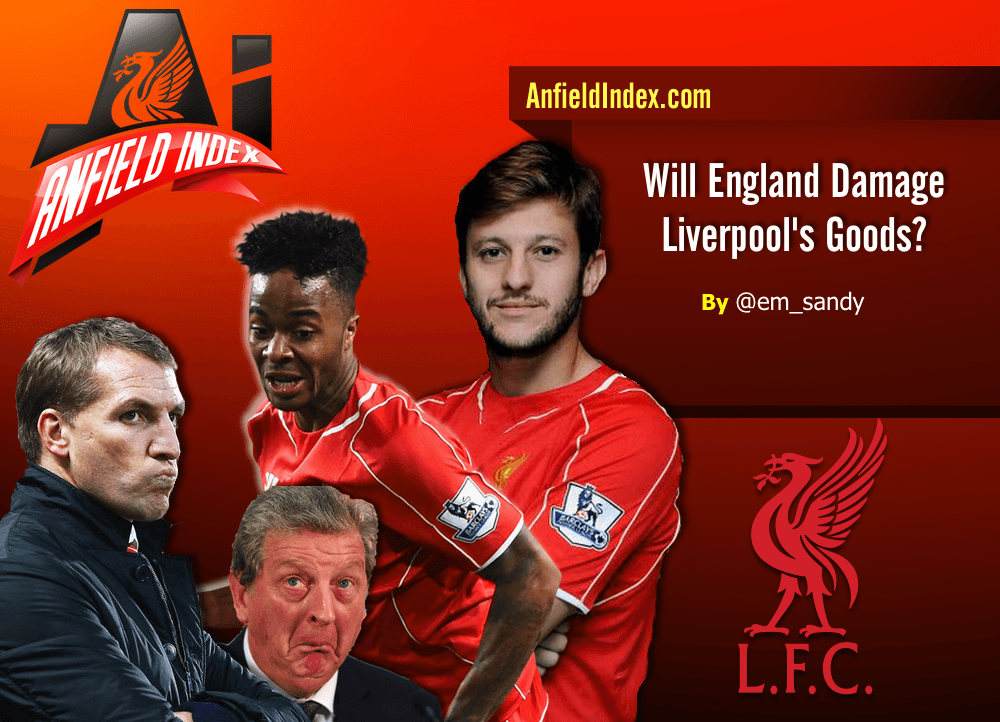 Will England Damage Liverpool's Goods?
'Woy' Hodgson named another England squad today in front of the less-than-excited media, as the up-coming European qualifiers against San Marino and Estonia approach.
I awaited the news – not particularly eagerly – and rather typically, sighed when I read Raheem Sterling's name on the team sheet. Following Sturridge's injury whilst on international duty, it's understandable that Liverpool fans should feel frustrated.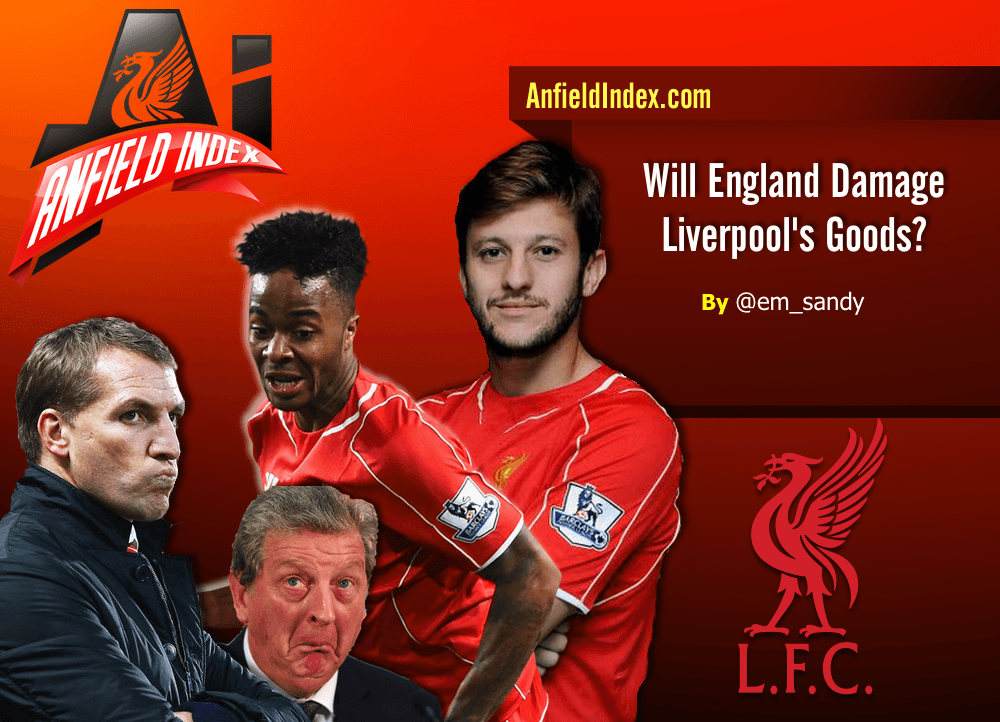 Whilst 'country before club' is a notion that I still believe in, though admittedly not quite so whole-heartedly as I used to, it's becoming increasingly disappointing when 'star' players return from international break in a worse state than when released.
Sterling, a very young and over-used player, risks being burnt out. The teenager is now Liverpool's main man following Sturridge's injury and Suarez's departure. Gerrard's position in midfield, now more of a "picking up the pieces" role, has allowed for the likes of Sterling and Henderson to take leadership over the team. Both start almost every game for Liverpool, in both league and European ties and are turned to for inspiration on the field.
In recent months, the two Liverpool men have found themselves to be in a position of leadership in the current England team also. Sterling once again may well be England's best player – proving so in their most recent encounters, while Henderson has demanded a starring role in central midfield.
The recall of Adam Lallana to the England squad may not be a welcoming site for Liverpool fans either. The former Southampton captain has shown signs of returning to full fitness in recent games; picking up the man of the match award in Liverpool's unconvincing victory over Middlesborough in the League Cup. If he was to get injured, it would surely take an extended period of time to recover.
There is always a scare when sending club players away on international duty. Will they return fit? Will the often demoralising performances of their country affect the players' confidence?
However, in the case of Lallana, it may also be helpful for him to have more game time. Any time out on the pitch, regaining match fitness, is surely a positive for Liverpool… If he remains injury-free on his return of course.
The same could be said for Rickie Lambert. The veteran striker has enjoyed most of his time at Liverpool on the bench so far this season; making cameo appearances in the final stages of league games. Representing his country and getting valuable time on the field in a highly competitive match will have benefits.
These days, Premier League managers are becoming increasingly frustrated during international break. Rodgers stood his ground over Sturridge's injury and it paid off – he wasn't selected. But if Sterling continues to pioneer both club and country, the teenager will tire rapidly.
Should club come before country? Some would say yes. I still believe representing your country should be the highest of honours in any sport and should remain a priority. However, with the seemingly rapid downfall of England's national team and the increasing demands of club footballers, it's understandable for any fan to feel frustration.
Once again we must watch, wait and pray that 'our men' return unharmed.