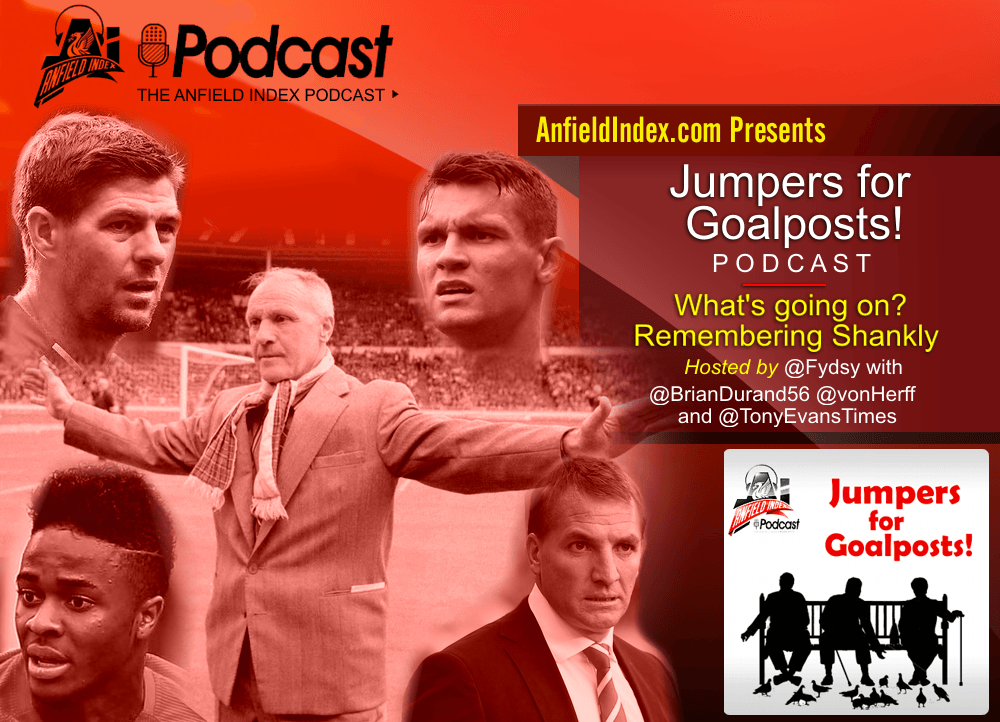 Jumpers For Goalposts Podcast: What's Going On? Remembering Shankly
Jumpers For Goalposts: Episode 1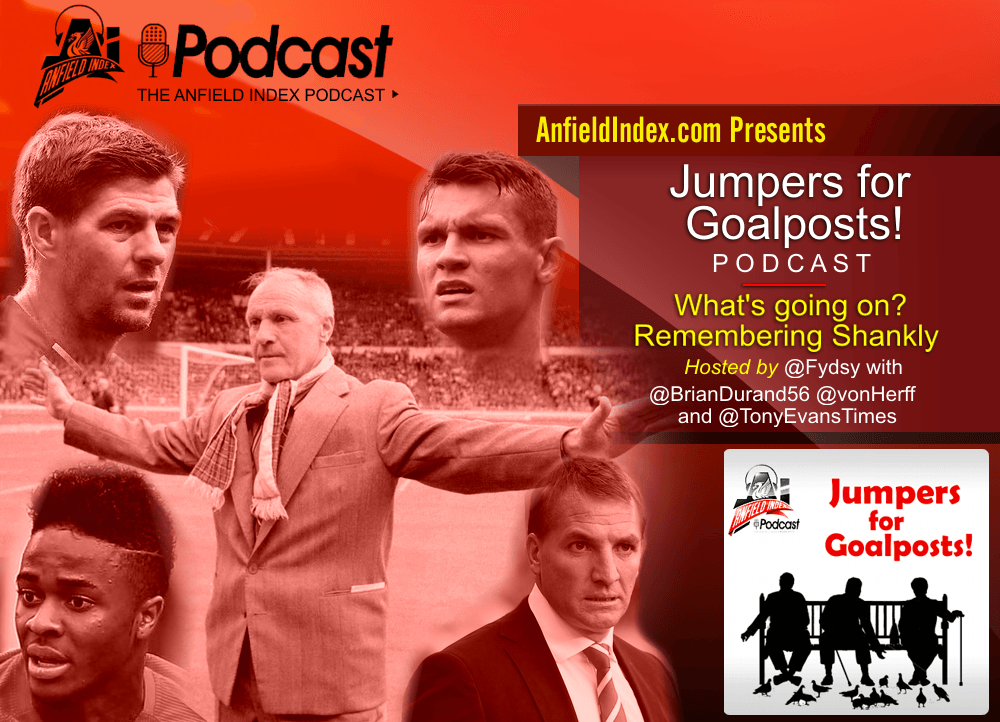 Date: 30th September, 2014
Welcome to another new Podcast from AnfieldIndex.com this time with the older generation. Jan Gorski-Mescir and Brian Durand bring to you the first ever Jumpers For Goalposts with guests Micahel von Herff and, Football Editor of The Times, Tony Evans.

They discuss what's going on at Liverpool FC right now with the recent run of poor performances, will it come right, how the new boys are shaping up and they also remember Bill Shankly, talking his stories and his legacy, as it was the 33rd anniversary of his death this week.
All this and more.. It's the Jumpers For Goalposts podcast on AnfieldIndex.com!
Download on iTunes
(Only subscribers will receive new episodes immediately)
Host: Jan Gorski-Mescir
Guest: Brian Durand, Michael von Herff and Tony Evans
You can listen to the podcast by using the embedded player or you can use the links beneath it.
Listen to this podcast episode | Download this podcast episode (right click and save)