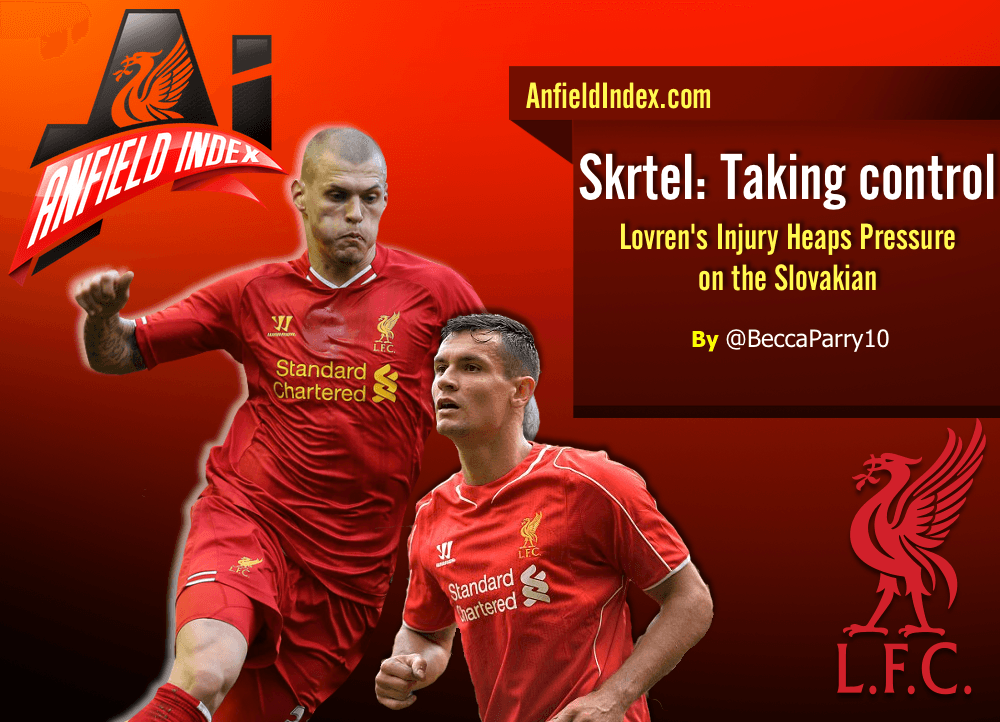 Skrtel: Taking control - Lovren's Injury Heaps Pressure on Slovakian
This Summer's transfer window was all about improving our defence. We learned first hand, and harshly, last year that our defence had to be worked on, and dramatically. There were numerous incidents where our mistakes at the back left us with memories that we really don't want to recollect or repeat.
And even when we thought we had taken our share of bad luck with international injuries for the time being, Dejan Lovren is the latest to hit the absence list.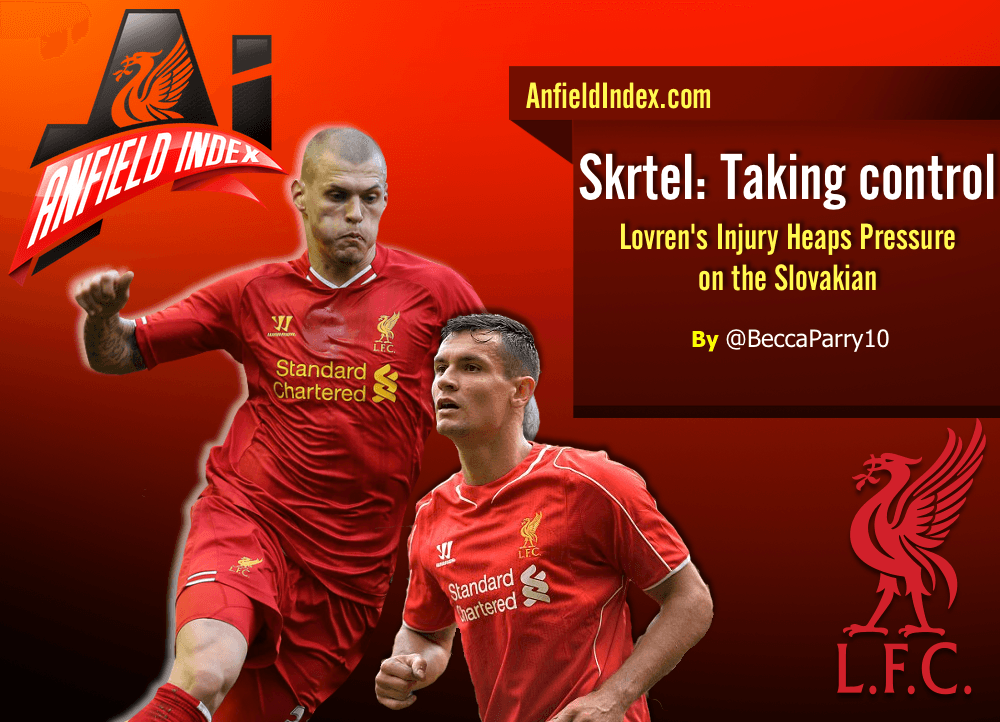 Lovren hasn't had the best start to his Liverpool career. In the main, it's because the Liverpool defence as a whole just hasn't gelled, and there has been constant scrutiny after the mistakes have left us trailing the leaders significantly already.
The Croatian came to Liverpool with so much determination and confidence that he could be what we needed in stabalising our defence. I have no doubt that he is capable of this in the future, but at the moment, the defence as a whole just doesn't look solid. Aside from a few cool and controlled performances, there just hasn't been that great effect or presence that we expected yet – we haven't seen the best of him.
The debate rolls on, and will continue to, about who is our best centre-back pairing. With everyone available, Rodgers has gone for Skrtel and Lovren so far this year. Of course, this is yet to reap the rewards when you look at recent performances, but defensive partnerships do take just as much time as striking partnerships in terms learning each other's game.
When it comes to Sakho, I personally prefer the option of Skrtel, simply because of the pressure that Sakho voluntarily puts himself under. In some instances, you don't know whether he is just composed when he is under pressure on the ball, or if the pressure is unnecessary, and it's the way he plays which is inviting the potential trouble. Trouble that we have struggled to deal with in the past few months.
But even now, Sakho's position is not certain. His fitness has been an issue after a rumoured injury, and there was the fresh controversy after his "walk-out" at Anfield a few weeks ago when he was not selected.
Both Lovren and Sakho's recent issues means that we are no closer to finding that crucial formula in shaping a solid defence. Familiarization, as we've seen, is crucial, as it's the basic communications that are causing the most problems. In some instances you feel that it's the basic errors that are letting us down the most, and that things need to be stripped back to the start. However, it's difficult to build again with so many disruptions.
Only a few months ago, Skrtel was one of the contenders for the new vice captain position. Granted, the majority thought that Jordan Henderson was the right man to lead the team forward in the future, as well as learning from Steven Gerrard, but Skrtel's leadership qualities were also a consideration.
Whether or not his recent form his taken a drop, the experience of playing for us for several years needs to come to the forefront in the next couple of weeks. Aside from the likelihood of having new partner Kolo Toure beside him, communication has to improve with the new full-backs too.
No doubt, our troubles and frustrations so far this year haven't just been as a result of our defensive issues. Our attack has also struggled, and it's the overall impact of Liverpool which has caused so much concern.
However, as the back line organisation has been such a pressing issue for so long, it has to be sorted sooner rather than later. We've had to fight in recent games to scrape the likes of 2-1 wins, with defensive issues sometimes being let off the hook. Teams like Real Madrid, however, won't be so kind.