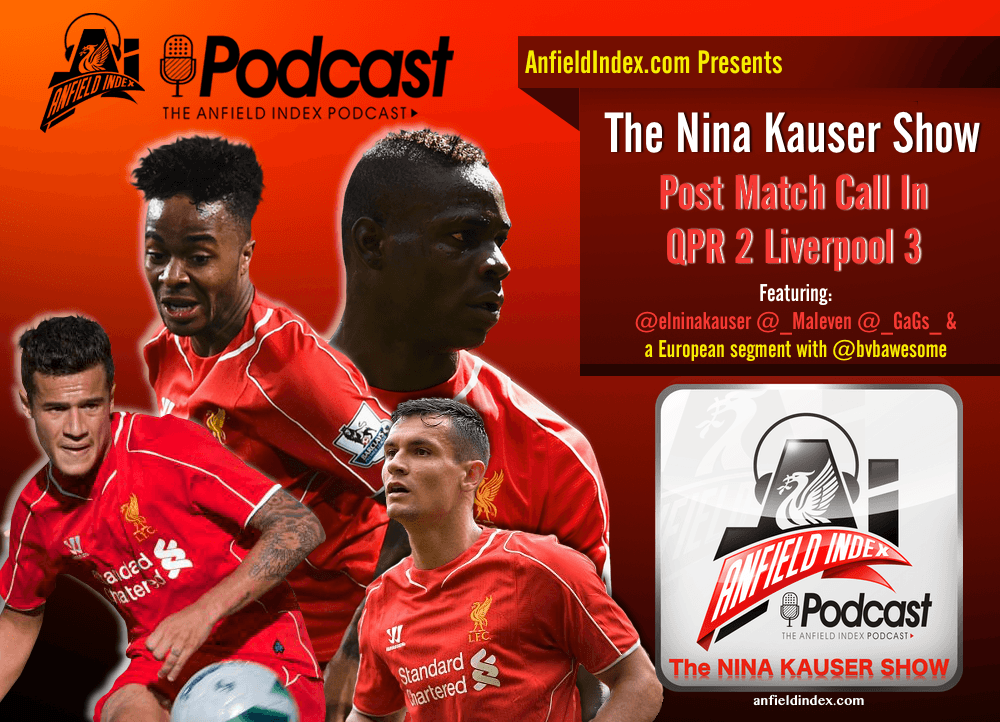 PODCAST: QPR 2 Liverpool 3 | Post Match Fan Call In

The Nina Kauser Show – Post Match Fan Call In for QPR 2 Liverpool 3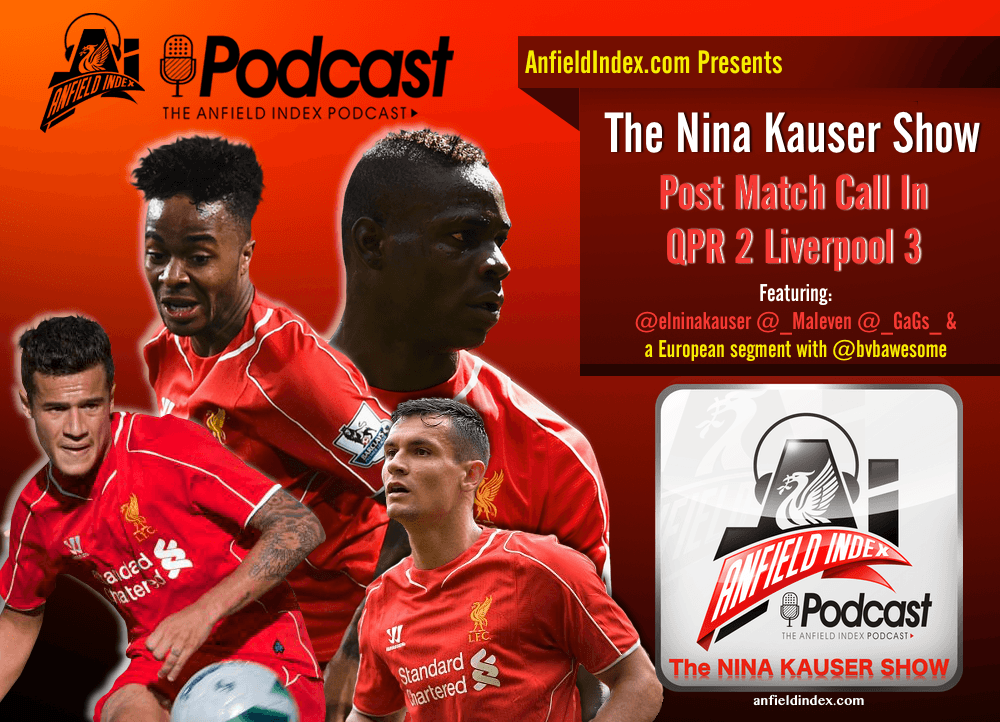 Date: 19th October 2014
Brand New show where Nina Kauser, of Liverbirds fame, hosts a post-match call in for listeners as they share their views in the aftermath of the QPR Vs Liverpool game. She is joined by Gags Tandon and James Owens as her first guests on the show.
Nina then hosts a European segment where she is joined by, writer and podcaster, Stefan Buczko discussing Bundesliga, Dortmund and the possibility of Reus joining Liverpool!
All this and more it's the Nina Kauser Show!
Download on iTunes
(Only subscribers will receive new episodes immediately)
Host: Nina Kauser
Guest: Gags Tandon, James Owens & Stefan Buczko
You can listen to the podcast by using the embedded player or you can use the links beneath it.
Listen to this podcast episode | Download this podcast episode (right click and save)